Perfect anytime, New Phoenix's 'Inspecting Carol' particularly appropriate at Christmas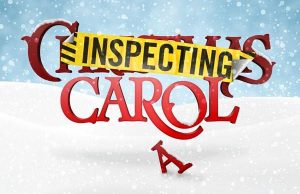 Inspecting Carol opens at New Phoenix Theatre on December 6. What's it about? Well, think A Christmas Carol meets The Government Inspector meets Noises Off.
To be more precise, Inspecting Carol is a behind-the-scenes farce about a financially-strapped third-rate theater company struggling to put on its annual production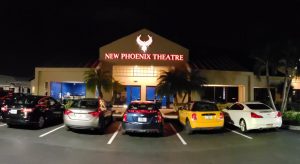 of Charles Dickens' A Christmas Carol. The costumes reek and don't fit. And the self-absorbed actor playing Scrooge is trying to rewrite the play. (The audacity!) But worst of all, the company is on the verge of collapse. The company only managed to secure half their expected subscribers and is dangerously close to losing its NEA funding.
And as the show opens, Murphy's Law rears its ugly head. (That is, anything that can go wrong will go wrong at the worst possible time.) An out-of-town actor by the name of Wayne Wellacre shows up to audition. Mistaking Wellacre for an NEA auditor in disguise, the company's Artistic Director, Zorah Bloch, not only allows him to join the cast, but lets him start making ridiculous changes to Dickens' script. Eventually the real NEA evaluator appears to watch the disaster unfold. Hilarity ensues.
Perfect anytime, this delight is particularly appropriate during Christmas season.
November 22, 2019.