'Barefoot in the Park' play dates, times and ticket info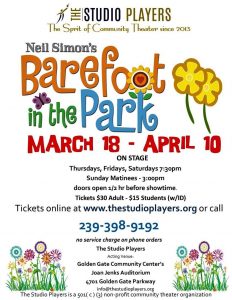 Play:  Barefoot in the Park
Playwright:  Paul Simon
Genre:  Romantic Comedy
Synopsis:  Newlyweds Corie and Paul Bratter are over the moon to begin their life together in their new apartment in Manhattan. It may be small and a six-flight climb, the heating may be busted and snow may be falling through the skylight, but nothing can quash their newlywed bliss. Paul is a straight-laced lawyer and Corie a romantic free-spirit; nevertheless, opposites attract and the two are wild about each other. Corie decides to set her conservative widowed mother up with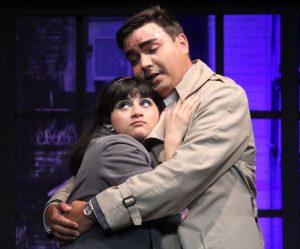 their eccentric, bohemian neighbor. A wild night ensues, one that highlights just how different Corie and Paul are. The young couple must learn how to accept and embrace their differences as they learn that marriage is no easy walk in the park.
Historical Note:  The play opened on Broadway at the Biltmore Theatre on October 23, 1963, and closed on June 25, 1967, after 1,530 performances. It was Neil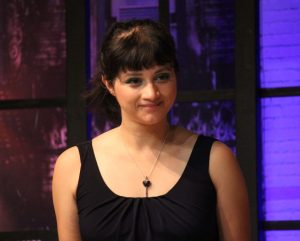 Simon's longest-running hit, and the tenth-longest running non-musical play in Broadway history.
Director:  Paula Keenan
Cast:  Rosie DeLeon (Corie), John Strealy (Paul Bratter), Karen Ezrine, David Whaley, Jay Terzis and Gregg Birr.
Play Dates and Times: March 18-April 10. Performances are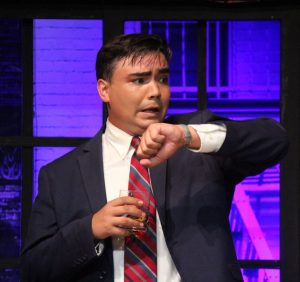 Thursdays, Fridays and Saturday at 7:30 and Sundays at 3:00 p.m.
Tickets:  $30.00 adults; $15 students (with ID); please call 239-398-9192 or visit www.thestudioplayers.org.
Place: The Joan Jenks Auditorium at Golden Gate Community Center, 4701 Golden Gate Parkway, North Naples. [Golden Gate Parkway is Exit 105 on I-75. Golden Gate Community Center is east of the interchange.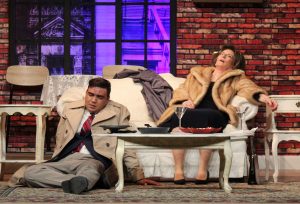 COVID Policy: The Studio Players highest priority is to safeguard the well-being of its patrons, performers, volunteers, and staff and to support local officials, public health authorities, and the Center for Disease Control (CDC) in minimizing the virus's impact as much as possible. The Studio Players performers, backstage crew and staff must comply with vaccination requirements and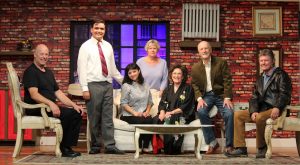 testing protocols to further ensure the safety of our guests and company members. While unvaccinated patrons are required to wear a mask, all patrons are encouraged to wear a mask prior to and during the performance regardless of their vaccination status.
February 4, 2022; revised March 21, 2022.