Meet 'The Cave' actor Michael J. Pineda, who plays Union deserter Timothy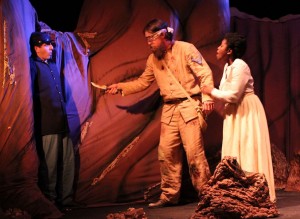 Theatre Conspiracy's production of The Cave opened on March 24 in the Foulds Theatre at the Alliance for the Arts. It stars Florida SouthWestern State College sophomore Marie Baptiste as Cassie, The Bible's Jordan Wilson as a wounded Confederate soldier by the name of Brandon and Michael J. Pineda as a Union deserter named Timothy.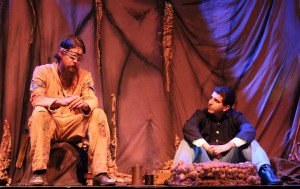 Each of the characters in The Cave is multi-dimensional and this is certainly the case with Pineda's character, Timothy. A Harvard grad, Timothy is a coddled fast-talking intellectual who thinks slavery is an abomination, but that is not his motivation for entering the fray. The son of a Quaker businessman from Boston, he joins the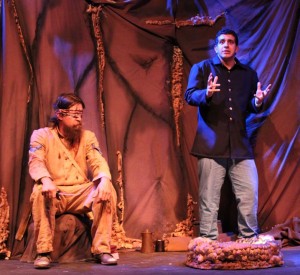 Army more to get away from his strictly religious authoritarian father and as an act of rebellion against his opposition. His reaction to the carnage he's witnessed in his first battle, he rejects the notion of God and morality and concludes that life should be given over to the pursuit of pleasure. But what gives Timothy pleasure is using his Mensa-level intellect to manipulate people and point out inconsistencies and hypocrisy in their actions and beliefs. While he has no interest in fighting the wounded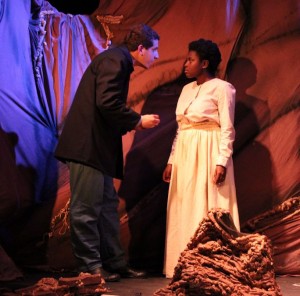 Confederate soldier he encounters in the cave on the field of battle, he relishes the opportunity to humiliate him in every other way.
Pineda portrays Timothy as a viper, with the cunning and obfuscation of Othello's Lago. It's a serious role that requires nuance and maliciousness – quite a departure from his previous acting experience.
Michael J. Pineda is a fantasy author who began his acting career with the Naples Players youth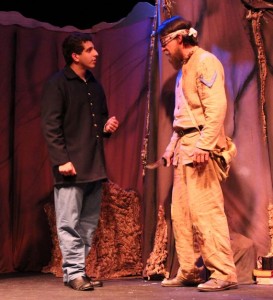 theater, KidzAct, when he was still in elementary school. He's starred in the musicals Something's Afoot and The Rocky Horror Show. As a former cast member at Walt Disney World, Michael has dedicated his life to the entertainment of audiences both young and old and aspires to be a voice actor for audiobooks and animation.
"I dedicate this performance to all of the wonderful people who believed in me," says Michael. "I especially thank my late mother for taking me to Gettysburg, where I became enamored of Civil War history for the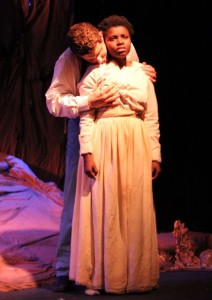 rest of my life."
Michael is enrolled at Florida Gulf Coast University, where he is majoring in English.
March 25, 2017.
RELATED POSTS.