Thomas Marsh is Sparkish in 'The Country Wife'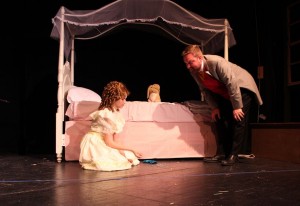 Opening December 1 in the Foulds Theater at the Alliance for the Arts is Theatre Conspiracy's production of William Wycherley's The Country Wife. Directed by Karen Goldberg, the play stars Shelley Sanders as Margery, Mitch Haley as Harry Horner, Jim Yarnes as Pinchwife, Dena Galyean as Alithea, Stephen Hooper as Doctor Quack, Elvis Mortley as Sir Jasper Fidget, Cantrella Canady as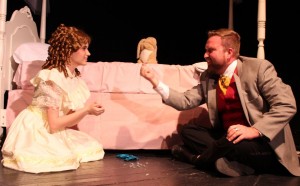 Lady Fidget, Juan Alejandro as Harcourt, Tera Nicole Miller as Squeamish, and Thomas Marsh as Sparkish.
Marsh has been a regular face at Theatre Conspiracy over the past two seasons. He was in last season's opener, Toys in the Attic, played the evil Mr. Burns in Mr. Burns: The Post-Electric Play,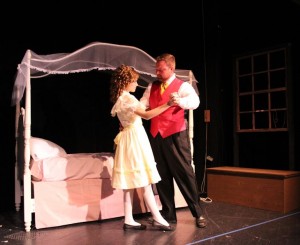 and stood out in The Nether as a Victorian dandy by the name of Woodnut who is actually an undercover agent who enters a virtual world to investigate claims that paying customers go to a place called The Hideaway to have sex with, murder and dismember the prepubescent virtual children who reside there. Theatre Conspiracy audiences will also remember him from 2014's A Position of Relative Importance and he just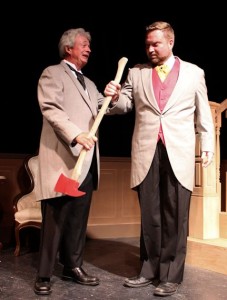 participated in the cast that did the staged reading of Jared Michael Delaney's Noli Timere, which won the 2016-2017 New Play Contest during Theatre Conspiracy's annual fundraiser last Saturday night.
November 24, 2016.
RELATED POSTS