No Australians were harmed in the making of 'Bad Kiwis 2'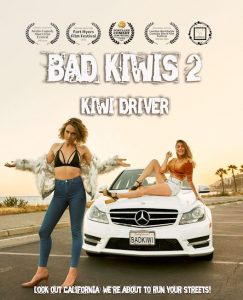 Bad Kiwis by Deb Foster and Rebecca McFadzien was named Best Short Short Film at the 8th Annual Fort Myers Film Festival in 2018. Foster and McFadzien are back for more mischief and mayhem in an action-packed sequel titled Bad Kiwis 2: Kiwi Driver. This time around, Summer and Olivia head to the DMV to get their California driver's licenses. But will they be thwarted not just by unfamiliar American customs, but an ever-present Australian rival?
"Australians almost always pip us to the post," Foster maintains. "It's a true-to-life good-natured competition, like in sport and things like that there's rivalry for sure, but at the end of the day we will all sit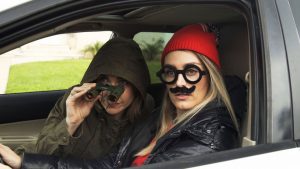 down and have a few beers together. It's all in good fun."
"We've definitely got the little brother syndrome," McFadzien agrees. "Australians aren't really as cognizant of it as we are. In fact, they're usually surprised when it comes up. Like, 'Really? Do you feel threatened by us?'"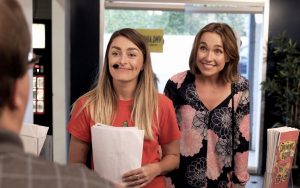 Americans find the "sibling rivalry" between the two nations amusing since most mistakenly lump Australia and New Zealand together, as happens in the film when Summer's DMV examiner asks her if he detects an Australian accent. But for Kiwis and Aussies, the rivalry is actually a thing. If you have an older brother or sister who's always been the family favorite, then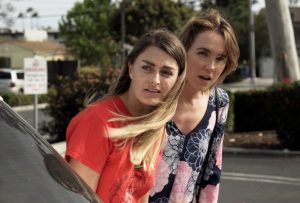 you know just how a Kiwi feels about their neighbors across the Tasman Sea.
The competitiveness that Kiwis feel toward Australians has a long history. It actually dates back to a pommy English sea captain named Cook who is credited with discovering Australia in 1770 (22 August to be exact). But Kiwis well know that the Captain discovered New Zealand first,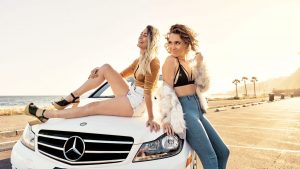 although nobody seems to recall that 250 flippin' years later.
Of course, when the subject of rivalries comes up, most Americans think sports, conjuring images of Yankees-Red Sox, Celtics-Lakers, Navratilova-Evert-Lloyd or Frazier-Ali.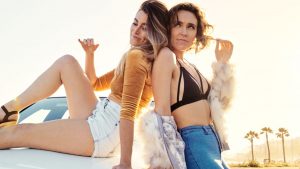 For Kiwis, it's rugby and they delight every time the All Blacks beat Australia, which happens a lot. In fact, ask any New Zealander and they'll go on ad nauseum about how the All Blacks are the world's best rugby team and have been for, hell, the better part of the last 120 years.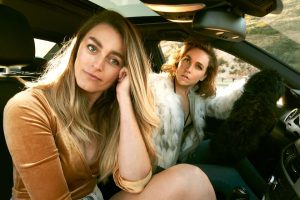 But what grates Kiwis more than anything is Australians penchant for brazenly laying claim to successful New Zealanders, like Russell Crowe. As soon as the Australian-based Kiwi started getting nominated for Academy Awards, the Aussies claimed his as one of their own.  Same's true of filmmaker Jane Campion. No sooner did Campion's film, The Piano, win the Palme D'Or at Cannes and a handful of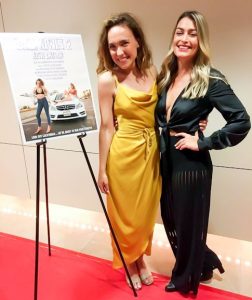 Academy Awards did the Aussies take credit for the Kiwi born and raised Campion who, coincidentally, shot the entire film in New Zealand as well.
It's against this backdrop that a character named Tash (coyly played by Irena Reedy, last photo) has the temerity to appear in line at the DMV ahead of Summer and Olivia, all put together with her paperwork in the exact right order. As she makes her way toward an examiner for her driving test, Tash gives the girls a smug, condescending look. (Don't be fooled. She'd have given Olivia that look even if she weren't still wearing half of a fake mustache!)
"So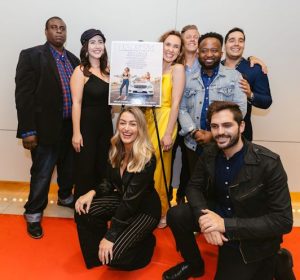 we're not just on a mission to get our Cali drivers licenses," Deb points out. "We have to get ours before the Australian gets hers."
So how does it all turn out? Do Summer and Olivia get their driver's licenses? Do they get them before Tash secures hers? And if the answer to these questions is no, does Tash live to tell the tale? Just know this:  No Australians were harmed in the making of Kiwi Driver. But that doesn't necessarily mean she escapes unscathed.
"In
all seriousness, we try to support any Kiwi or Aussie working in L.A. and all the Australians who appear in Bad Kiwis 1 and Bad Kiwis 2 were legitimately Australian," McFadzien is quick to add. "That gives the film more gravitas because they're engaging in this ridiculous Kiwi vs. Australian battle."
"Yeah, they willingly engaged in the film. That's the disclaimer," Foster laughs.
And now that you're privy to the origins and dynamics of the Kiwi-Aussie rivalry, you'll really enjoy the outcome of the film. But don't leave while the credits are running or else you'll miss out. But that's all Foster and McFadzien will say about that. So make plans to see Bad Kiwis 2: Kiwi Driver during this year's Fort Myers Film Festival.
September 20, 2020.
RELATED POSTS.