Let 'El Cavil' put a melody in your heart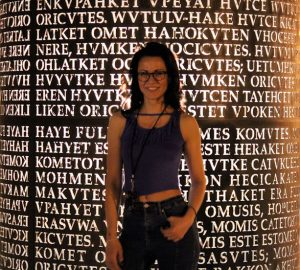 Filmmaker Evgeniya Radilova made her Fort Myers Film Festival debut last year with Patrik, an award-winning short film that was accepted into nearly two dozen film festivals. She returns for the 10th anniversary of the Fort Myers Film Festival with another groundbreaking short titled El Cavil, which she co-wrote, directed and co-produced.
The film follows a man who loves his work more than anything in this world. A shoeshine boy, El Cavil subscribes to the old tradition that if you have a shine on your shoes there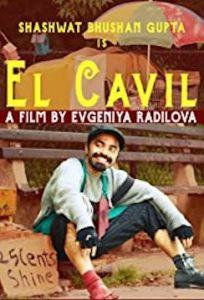 is a melody in your heart. But the once-ubiquitous shoeshine boy has nearly vanished from street corners, railroad stations, barbershops and American popular culture and El Cavil isn't one of the fortunate few to land in the lobby of a ritzy hotel where the bootblack business still strives. On the street, people are just too busy to acknowledge El Cavil or their shoes. At $7 a shine, he's lucky to earn $700 a month. Not enough to put a roof over his head. Barely enough for food.
In bringing El Cavil to the screen, Radilova and co-writer Shashwat Gupta (who plays the title role) seek to draw attention to the struggles of the homeless. The film illustrates that just like the rest of us, the homeless are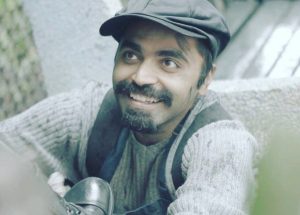 desperate to make a connection with the people they encounter and that just like the rest of us, they too have hopes, dreams and aspirations. To underscore these themes, Radilove filmed El Cavil's stark, everyday reality in monotone while presenting his dreams and aspirations in vivid technicolor. The film's musical score and cinematography also evoke parallels to Charlie Chaplin, an actor,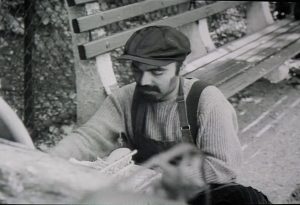 director, composer and filmmaker renowned worldwide for his tramp persona.
El Cavil boasts a large and varied cast. Besides Gupta, the short features performances by Darja Schabad (German tourist), who co-produced the film, Diana Broderick (teacher), Benjahmin Asher Muniz-Roberts (boyfriend), Christina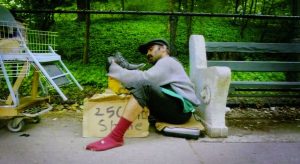 Valentine (girlfriend), Stefaniya Makarova (model), Adrian Gorbaliuk (business man), Tsveta Dimova (mother), George Chorny (kid), Mickael Monroe (passer by) and Olivia Hardin, Daria Karic and Yasmin Santana as friends.
Besides the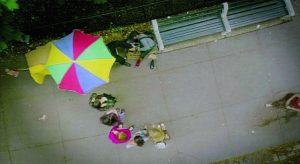 Fort Myers Film Festival, El Cavil is an official selection of the 8th Annual ME Film Festival in Atlanta, Georgia (which showcases filmmaking talent from more than 65 countries over seven days) and IMDb's Independent Shorts Awards (an industry-judged international film festival that features monthly live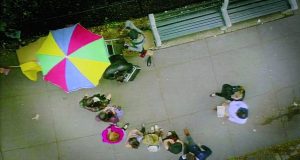 screenings and an annual live screening and awards event in Hollywood, California). In addition, El Cavil is a nominee for Best Comedy at ICP Entertainment Film Festival 2020 and received an Honorable Mention in the category of Comedy and a Top 15 for Screenplays & Original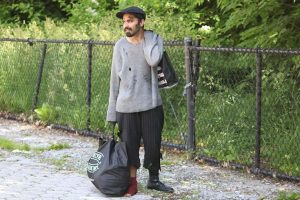 Stories at Tops Short Film Festival 2020.
Evgeniya Radilova is an award-winning international actor and a filmmaker. Her first music video, True Paradise, was accepted into eight festivals, winning Best Music Video, Winter Film Awards, LA Cinema Festival of Hollywood and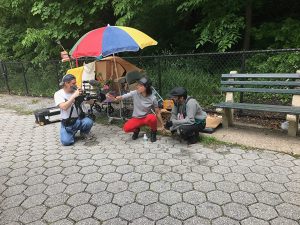 Miami Film Festival. On the wings of that success, she co-founded iDareProductions, which strives to tell stories like Patrik and El Cavil that inspire people to be more aware of each other, extend a helping hand to those in need, and recognize what is truly important in life – the human connection.
September 15, 2020.
RELATED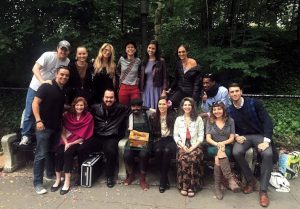 POSTS.