Ilene Safron wins Edison Innovation Award at Fort Myers Film Festival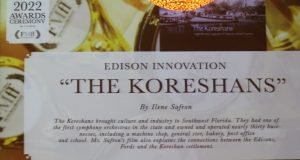 Ilene Safron Whitesman's short documentary The Koreshans: Legends and Legacies of Estero's Urban Pioneers received the Fort Myers Film Festival's coveted Edison Innovation Award. The 20-minute film depicted the views and teachings of Koreshan founder Cyrus Teed and his efforts to bring disciples,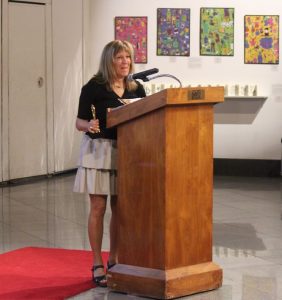 culture and industry to Southwest Florida in the late nineteenth century. Not only did the Koreshans organize one of the first symphony orchestras in the state, they operated nearly thirty businesses, including a machine shop, general store, bakery, post office and school. Women, in particular, found Teed and his teachings especially appealing because of his view that women were the equals of men and entitled to vote on all matters regarding their governance and daily lives.
Safron Whitesman is the president and owner of Main Sail Video Productions.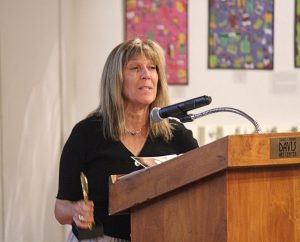 Whether it is designing digital art and motion graphics, producing television commercials, promotional videos and documentaries, or "going live" on social media, Main Sail is a recognized leader in the video production industry. Since its inception in 1989, Main Sail has received many national and international awards and distinctions, including a Suncoast Emmy, Addy Award, Communicator Award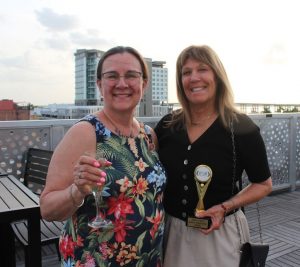 and Telly Award. Not surprisingly, Main Sail's client list includes such prestigious concerns as NBC Nightly News, CBS Sunday Morning, PBS, E! Entertainment and New England Sports Network/FOX Sports, and a host of Fortune 500 companies.
Past recipients included Raul Koler's Anacronte in 2020 and Katie Wiatt's feature-length documentary Fly Like a Girl in 2019.
May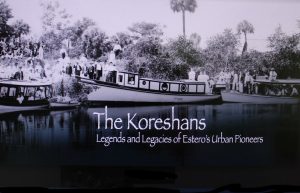 23, 2022
RELATED POSTS.