'Talia' subject Tal Anderson in the frame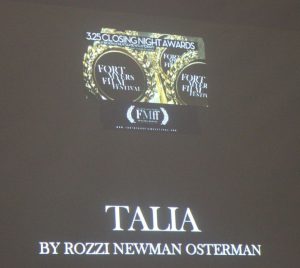 The 8th Annual Fort Myers Film Festival wrapped on March 25 at the Broadway Palm Dinner Theatre with a champagne and dessert awards ceremony, and taking top honors as Best Strictly Local Film was Talia, a 26-minute documentary by filmmaker Rozzi Newman Osterman about a young lady in Cape Coral with a form of autism who is using acting to function in society.
That young woman is Talia Anderson, although she prefers to go by Tal. At age 3, she was diagnosed with Asperger's syndrome —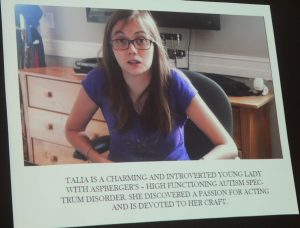 a developmental disorder on the higher-functioning end of the autism spectrum. For most of her life, Tal has found it difficult to communicate with people, especially in social situations. In fact, until she became a teen, she barely spoke. But then her adoptive mom took her to an acting class, and Tal unexpectedly discovered that acting helped her cope with these and other life situations.
Today,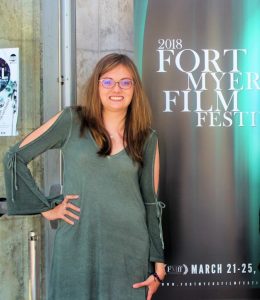 Tal Anderson is a film industry professional, trained in a wide array of film production positions. She has experience and working knowledge of lighting, cameras, and other industry-standard film production equipment, and has worked on numerous productions as an Editor, a Script Supervisor, and a Video Assist Operator (VAO)/ (VTR).
Ms. Anderson's strengths lie in her attention to detail, focus on continuity, technical competency, and her ability to take direction. She is experienced in the use of AVID Media Composer, Final Cut Pro, and Premiere Pro NLE systems.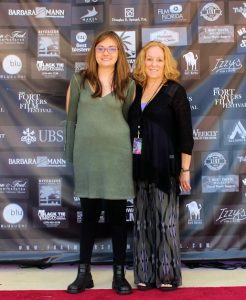 She has recently completed an edit of a documentary short called American Christmas, is currently completing post-production video and audio editing of a feature narrative film by Director Aaron Jackson, and will be graduating June 2018 with a B.S. in Film from Full Sail University.
Ms. Anderson is also a working Editor for SKITZ, a cable television show shot in Orlando, Florida, which is part of the Three60TV network, and is broadcast via Facebook Live, YouTube, Dish Network, and the VH2 network in Atlanta. In addition to working in Post Production, she is part of the principal cast, and also works Video Control on live broadcasts for SKITZ.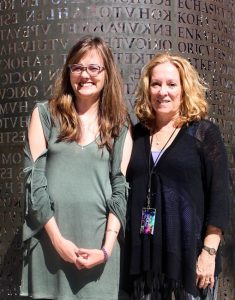 Ms. Anderson will be relocating to the Los Angeles area in summer of 2018 upon graduating from film school and will be working towards a career in feature film post-production. She has spent quite a bit of time in Los Angeles studying as an actor and looks forward to making her permanent home in Southern California.
April 2, 2018.
RELATED POSTS.