'What's the Point?' wins Audience Choice award at 8th Annual Fort Myers Film Festival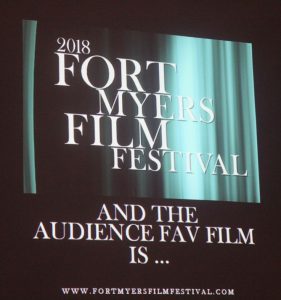 The 8th Annual Fort Myers Film Festival wrapped last Sunday night at the Broadway Palm Dinner Theatre with a champagne and dessert awards ceremony, and taking top honors as Audience Favorite was a 2016 short film by Mario K. Maturo titled What's the Point? Fort Myers Film Festival attendees were invited to vote on social media (including Instagram, Twitter and Facebook) for the film they most enjoyed, with What's the Point? garnering the greatest number of such votes.
Many (oh so many) years ago, a joke circulated among students studying philosophy at the University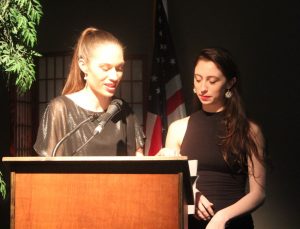 of Florida. Two students, it seems, set off on a mythical quest to discover the meaning of life. They begin their search with Friedrich Nietzsche, who answers enigmatically, "Life is Will to Power." Next is Martin Heidegger, who opines that the meaning of life is the search for authenticity – and solving the mystery of the Being, the source of all things. Not satisfied, the two students scale the Indian Himalayas to seek out the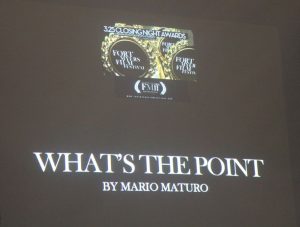 Maharishi Mahesh Yogi, who they find sitting in the Lotus position atop a craggy precipice engaged in transcendental meditation. "What is the meaning of life, Your Holiness," they ask with a mix of trepidation and hope when he finally acknowledges them. After an interminable wait, the Maharishi answers softly, "Life is a fountain." But at that moment, a gale rakes the rock ledge, drowning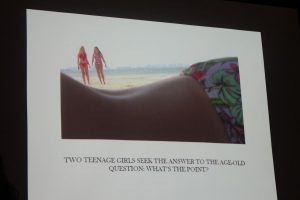 out the sound of his voice. "What?!" the students shout, straining to hear in the howling wind. "You mean it's not?" the Yogi responds, now unsure of his answer. Chagrined and disappointed, the students end their quest, heading for the nearest pub.
What's the Point? begins with two female teens sunning themselves on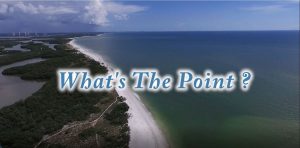 Bonita Beach. In a similar vein, Cassidy Reyes and Kaycie Lee spring from their beach blankets and begin their own quest to answer the age-old question "What's the point?" During their ensuing metaphorical journey, the teens must side-step encounters with an older generation of tourists and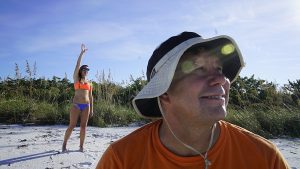 fishermen who push their own ideologies rather than answering the question the young women have posed.
"They're even required to brush aside a crass sexual remark made by someone their own age," notes writer-director-producer Maturo, who included the sequence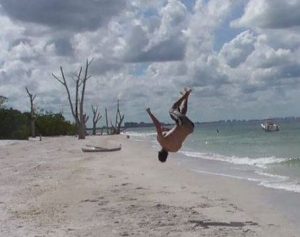 to underscore that sexual assault and gender inequality can often impede or derail people trying to find "the point" of their lives.
At the end of the five-minute film, the two young protagonists learn that the "point" is actually Hickory Point, an upscale condo community located on the north end of Bonita Beach. Aren't all of us looking for a luxury lifestyle characterized by exclusive beaches,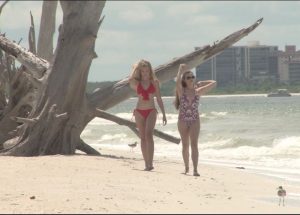 balmy breezes, fun friends and an adult beverage or two? Beaches and Sandals would certainly have us believe it is!
In conceiving the story, Maturo was actually reflecting back on a similar episode from his youth. Back then, however, the "point" was Light House Pointe in Plymouth, Massachusetts, a place known for private beach access, a rocky shoreline, 11 naturally-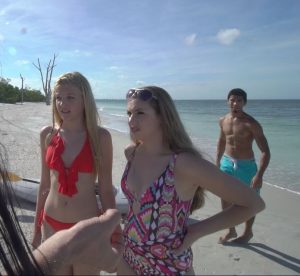 landscaped acres and a 2.5-acre spring-fed pond that's home to swans and other bird life.
What's the Point? represents Maturo's first foray into the world of indie filmmaking.
"My daughter was interested in acting, so I took her to a group in Fort Myers that includes film and television actors [United Film and TV Artists]," Maturo recounts." I joined for my daughter but then they started using me for projects. What's the Point is my first attempt to do a project, and a lot of the people in the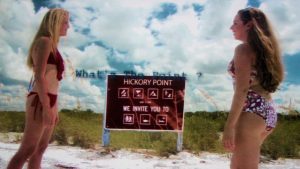 group were gracious enough to join in, which I really appreciated."
Maturo has worked on several local films, including Curtis Collins' Hanging Millstone and Three Wishes, for which Maturo was a drone and assistant drone operator. Since completing What's the Point?, Maturo has gone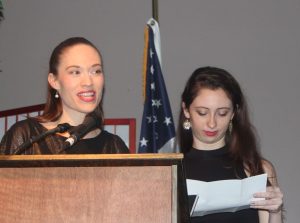 on to write and direct The Meaning of Life (2017) and Cereal (2018). The latter is in post-production. It's possible that either or both films will make it into next season's T.G.I.M. or Fort Myers Film Festival, or one of the other half dozen or other film festivals that take place in Southwest Florida during winter tourism season.
For now,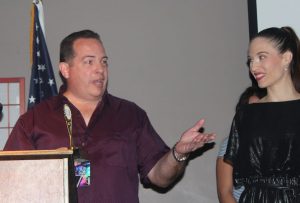 though, cineastes are welcome to ponder both "What's the point?" and "The meaning of life." But one thing's for sure, neither include a fountain.
March 29, 2018.
RELATED POSTS.