Kelsey Craft returns in January as T.G.I.M. celebrity judge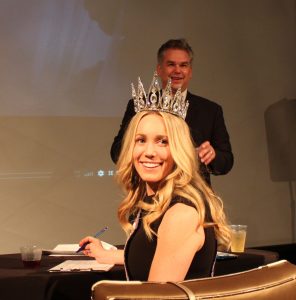 One of January's T.G.I.M. celebrity judges is Kelsey Craft.
Craft is a physician's assistant at Gulfstream Urology in Fort Myers and Bonita Springs. She holds a Masters of Medical Science Degree from Nova Southeastern University in Fort Myers. A three-sport varsity athlete (basketball, tennis, swimming), earned her undergraduate degree in exercise science at the University of Idaho. But many local residents and visitors know Kelsey from her appearances as Miss International, including during last year's Art Walks the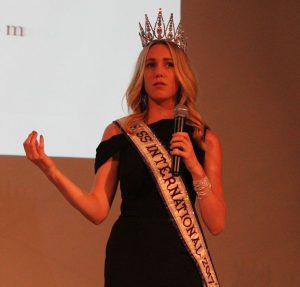 Runway (where she joined Miss Fort Myers Rachel Conti and Michael Kors model Brittany Blasencia in modeling fashions featured during the show) and as a T.G.I.M. celebrity judge this past February.
Craft was crowned Miss International in August of 2017. Miss International is among the top-ranked pageants in the world. (The Miss International Pageant system is owned by Roanoke, Va.-based International Pageants, Inc., which also operates the Miss Teen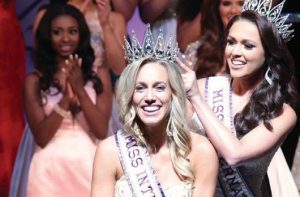 and Mrs. International competitions. Miss International showcases the achievements of women ages 19 to 30-years-old. For more information, visit www.miss-international.us.)
During her reign, Craft visited all 50 states as well as six foreign countries to advocate for the decrease of preventable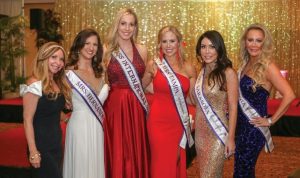 disease such as obesity and heart disease through healthy choices. During her travels she represented American Heart Association's Go Red for Women, attended Heart Walk events, and teamed up with the Blue Zone Project® (www.bluezonesproject.com), which advocates for health initiatives that increase longevity. [Blue Zones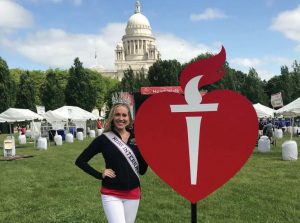 helps transform communities in the U.S. into areas where the healthy choice is easy and people live longer with a high quality of life.]
Prior to becoming Miss International, Craft won the Miss Florida International 2017 title as well.
Craft was born in Alaska and raised in Longview, Washington. Outside her career and community service work, Craft enjoys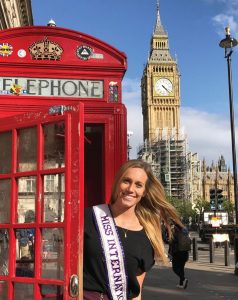 outdoor sports, dancing, music and harmonica.
For more on
January 5, 2018.
RELATED POSTS.