'Complete History of America' play dates, times and ticket information
Play:  The Complete History of America (Abridged)
Playwrights: Adam Long, Reed Martin and Austn Tichenor
Synopsis: 600 years of history in 6000 seconds … history will never be the same! From Washington to Watergate, yea verily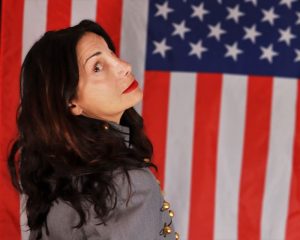 from the Bering Straits to Baghdad, from New World to New World Order – The Complete History of America (Abridged) is a ninety-minute rollercoaster ride through the glorious quagmire that is American history, reminding us that it's not the length of your history that matters — it's what you've done with it! Filled with zany slapstick humor and juvenile antics, it's the kind of history class you wish you'd had in high school.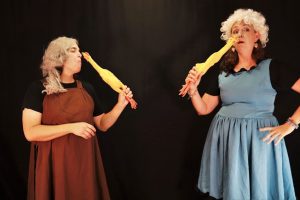 What the Critics Say:
"… Just as the company's members good-naturedly bash the Bard in THE COMPLETE WORKS OF WILLIAM SHAKESPEARE (ABRIDGED), so do they cheerfully run riot over five-hundred years of our country's history. During the manic, ninety-minute program … [they] mine dozens of landmark events and trends for comic gold … Not only do they know how to give American history an irreverent boost, they actually turn it into something accessible and alive." —Pamela Sommers, The Washington Post
"… THE COMPLETE HISTORY OF AMERICA interprets the past as a breathlessly paced sequence of silly vaudeville sketches, word-association games, puns and crude parodies of movie and television genres. Nothing is sacred, and many of the facts have been skewed to suggest the paranoid ravings of a particularly loony tabloid …" —Stephen Holden, The New York Times
"… In a series of sketches that move at breakneck speed, the Reduced Shakespeare Company scampers through American history … This HISTORY OF AMERICA should be a required course." —Terry Byrne, The Boston Herald
"History has never been this much fun. Or as delightfully mutilated … Doubtless, reputable historians like Will and Ariel Durant would cringe at this slapstick telling of the American saga. But the rest of us can just giggle uncontrollably …" —Bill Brownstein, The Gazette (Montreal)
Director:  Heather Johnson
Cast:  Anne Reed, Sue Schaffel and Kaci Davis.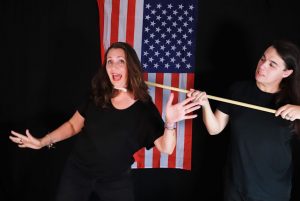 Play Dates and Times: 
Half –price previews:  December 1 & 2 at 8:00 p.m.
8:00 p.m. performances: December 3, 4, 9, 10, 11, 16, 17 & 18
2:00 p.m. matinees:  December 5, 12, 18 & 19
Tickets: Tickets are $30 each or $10 for students with valid student IDs. However:
the previews on December 1 & 2 are half price
there is a new Thursday night special ticket price of $25 each for adults.
For tickets, please call the box office at 239.218.0481 or online at www.laboratorytheaterflorida.com.
COVID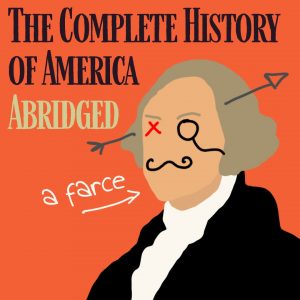 Precautions: Seating is socially distant and limited for safety. Masks are required to be worn when inside the theater.
Sponsors:  The Complete History of America (Abridged) is generously sponsored by Arlene Foreman.
Place:  Laboratory Theater of Florida, 1634 Woodford Ave, Fort Myers, FL 33901
More info:  For more information, please call 239-218-0481
November 22, 2021