Phillip Christian Smith's 'Chechens' wins Theatre Conspiracy's 21st Annual New Play Contest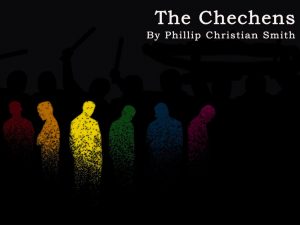 Last night, Theatre Conspiracy at the Alliance conducted staged readings of portions of its three New Play Contest finalists, Love & Communication by Jim Christy, The Wild Boar by Daniel Damiano and The Chechens by Phillip Christian Smith. At the conclusion of the final staged reading, the audience chose The Chechens as the 21st Annual New Play Contest winner. The play will be produced by Theatre Conspiracy during its 2020-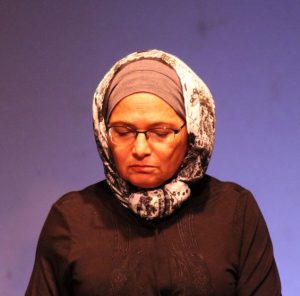 2021 season.
The play takes place in contemporary Grozny, the capital of Russia's Chechen Republic. During the 1990s, this predominantly Muslim area tried to secede from Russia. But in present-day Chechnya, most people are very pious and there is no religious or political tolerance for LGBTQ people.
The play focuses on a family that consists of a widow named Raisa and her three children. Her eldest, Dagmara, is married to a government official,
expecting her sixth child, and can quote the entire Qur'an from memory. Raisa's middle child Elina is too strong-willed to attract a suitor, not that this is a bad thing. And her youngest, Valid, works at a grocery store while he considers going to university. And he may or may not be gay.
The family receives an unexpected visit from Raisa's brother-in-law, Usman, who seems interested in marrying Raisa. A bit of a gossip, Usman tells of the new state concentration camps for homosexuals (a.k.a. "blue boys"). Raisa believes that, after the recent strife in Chechnya,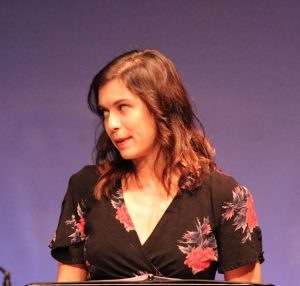 people should treat each other with compassion. But for most Chechens, it is a matter of pride and shame. Even after some homosexuals are released from the Grozny camp, their own family members murder them in what they call "honor killings."
This revelation foreshadows the dilemma the family will soon face. If Valid is, in fact, gay, what will the family do – protect him, turn him in or honor kill him to protect the family name and Dagmara's husband's government job?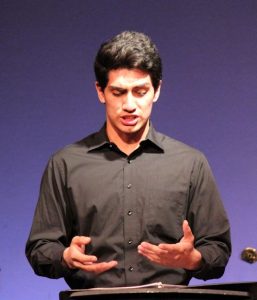 Whichever way the family chooses, dangerous and irrevocable consequences will be set loose. And so, will religion, politics or love prevail in the end?
The play was performed on Off Off Broadway in 2018 at The Parlour on Fifth Avenue and was a finalist in the inaugural 2019 Risk Theatre Modern Tragedy Competition.
Phillip Christian Smith is a 2019 Lambda Literary Fellow, 2019 Finalist for The Dramatists Guild Fellowship, 2019 Semifinalist for The O'Neill (NPC) and PlayPenn.
He has been a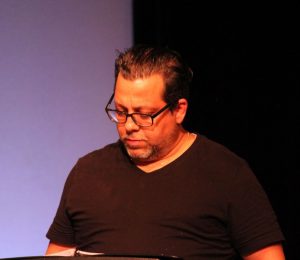 semifinalist for Shakespeare's New Contemporaries (ASC), finalist for Trustus, playwright in residence of Exquisite Corpse and founding member of The Playwriting Collective, which is a playwright driven initiative designed to support writers from low economic backgrounds.  He has studied playwriting at ESPA Primary Stages with Brooke Berman, Tessa LaNeve, Halley Feiffer, Kara Lee Corthron, and Michael Walkup. His work has been supported by Primary Stages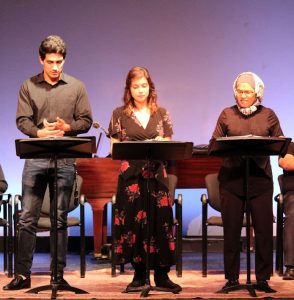 (Cherry Lane) ESPA, Fresh Ground Pepper, the 53rd Street New York Public Library, Forge, Matthew Corozine Studio Theatre. Phillip has an MFA in Acting from the Yale School of Drama, and a BFA in Acting from the University of New Mexico, with a minor in English.
His play, The Last Temptation of Matthew Shepard, strikes a similar chord with The Chechens. Set in current Russia, a young man yearning for the touch of another man summons the specter of Matthew Shepard, who was famously left to die on a fence outside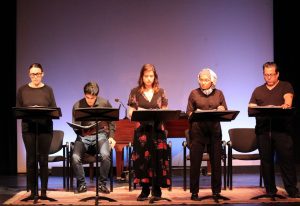 of Laramie Wyoming in 1998. A young man joins an organization online putatively consisting of gay men. But the site is actually run by an anti-gay group that tortures and films their victims and posts the whole ordeal on the internet without fear of government reprisal. Can Matthew. In the play, Shepard struggles to prevent the young man from falling into a trap similar to his hero.
The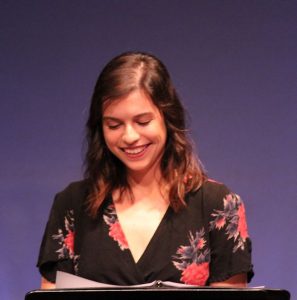 cast for the staged reading of The Chechens consisted of Melanie Payne as Raisa, Stella Zuri as Dagmara, Brianna Day as Elina, Giancarlo Hernandez as Valid and Miguel Cintron as evil Uncle Usman. Of course, there is no guarantee that any of these actors will be cast in these roles when the play is produced next season.
December 15, 2019.
RELATED POSTS.