Helping Elizabeth, Hattie and Amy Lee choose their best 'Laundry and Bourbon' blend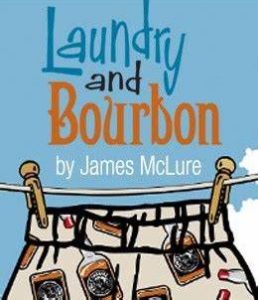 Laundry and Bourbon comes to the Alliance's GreenMarket stage November 19 – 29. The show is directed by Sonya McCarter and stars Dena Galyean, Shelley Sanders and Anne Reed. They play three Texas women named Elizabeth (a housewife whose Vietnam veteran husband has been missing for two days), Hattie (whose rambunctious children wreak havoc wherever they go) and Amy Lee (born into poverty but now married to money). The gals have many interests in common, including a penchant for gossip and predilection for bourbon.
Bourbon takes its name from a county in Kentucky. As American as apple pie,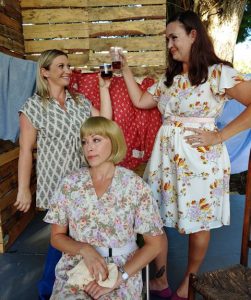 bourbon is made from corn (at least 51%) along with malt, wheat and rye. The blend is then aged from two to ten years in oak barrels.
There are virtually hundreds of different brands, and choosing the blend that matches your tastes and temperament is something of an art – although there's a lot to be said for experimentation and trial and error.
With its soft flavor profile featuring a harmonious swirl of char, oak and sweet caramel corn flavors), Jim Beam is the standard bearer of bourbons. But Elizabeth, Hattie and Amy Lee deserve a bourbon that's as unique as they are.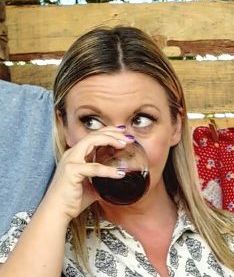 Elizabeth Caulder (played by Dena Galyean) longs for the old days and has trouble letting go of the past. So what better Kentucky Bourbon for a gal like her than Four Roses, which traces its origins all the way back to the 18oos? Like Roy's pink '59 Caddy, this ten-year old bourbon is smooth, 100 proof and delivers a lengthy, surprisingly-nuanced finish whether imbibed straight-up or on the rocks. While Four Roses' bouquet of maple syrup and vanilla invokes memories of pancakes at your childhood breakfast table, the ripe stone fruit taste that Four Roses leaves on the tongue keeps you deliciously grounded smack dab in the present,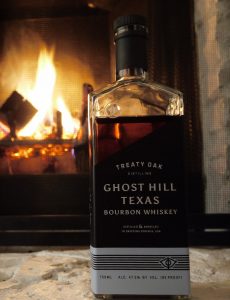 which should be Lizzie's focus given all she has going on.
Of course, as a proud Texan, Elizabeth might very well prefer to shop at home.  In that case, Lizzie would no doubt pour three fingers of Ghost Hill. Distilled by Treaty Oak at their 28-acre ranch in Dripping Springs, Texas, Ghost Hill is sourced with a mash of corn, wheat and barley that's cut with limestone-filtered water straight from Treaty Oak's own springs. Then it's aged under the torrid Texas sun for two years in new American White Oak Char 3 Barrels to produce the kind of sensuous blend that would appeal to a Tammy Wynette woman who refuses to give up the ghost even when her man doesn't merit her steadfast loyalty.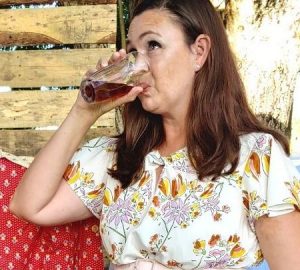 Hattie Dealing (played by Anne Reed) would unquestionably go in a much different direction. If choosing a Kentucky bourbon, there's no blend that better expresses Hattie's personality than Widow Jane 10-Year Bourbon. Cut with limestone mineral water from the Rosendale Mines and blended in barrel batches in Brooklyn, New York, Widow Jane delivers an urban taste that's as blunt as her opinions about what Elizabeth should do about her cheatin' husband. Combining a nose of nutmeg,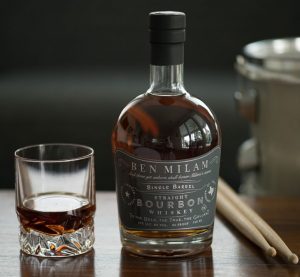 cream, vanilla and a dash of cinnamon with a palate that flirts with maple syrup, almond, cherry and orange, this 10-year old sipper is the perfect complement to a woman who, as a wife, mom and home CEO, has elevated multi-tasking an Olympic sport.
Where Elizabeth is a dreamer, Hattie is Ms. Practicality, and when she imparts advice to her friend about the changes Elizabeth needs to make, she shoots straight from the shoulder as Texans are wont to do. So there's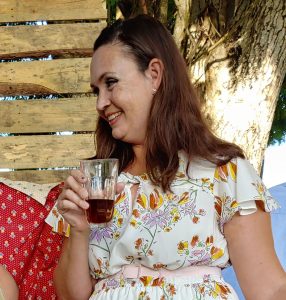 no better Texas bourbon for a lady like Hattie than Ben Milam's Straight Bourbon Whiskey. And just as Hattie has sayings for everything, Ben Milam's has its own slogan too: "For the bold, the true, the gallant." It's just what Mrs. Dealing needs to break up the boredom and malaise of her everyday life.
And then there's Amy Lee Fullernoy. Smart, sassy and spoiled, this rags-to-rich-bitch likes a good yarn, especially if it's at someone else's expense. So her bourbon of choice would have to be Heaven's Door, an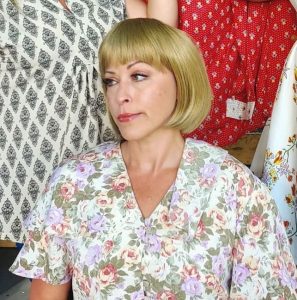 award-winning 90-proof Tennessee blend that delivers a big, round mouthfeel (you see the parallels here, right?) of strong butterscotch, cherry and honey notes. But what makes Heaven's Door the perfect bourbon for an Evangelical like Amy Lee is that the distiller's partner is rebel-turner-Noble (as in Nobel Prize in Literature) Bob Dylan.
When she's drinking local, Amy Lee's bourbon of choice is Yellow Rose Outlaw. Now while you might expect a bourbon called Outlaw to be crafted in a shack out in the badlands on the fringes of society, Yellow Rose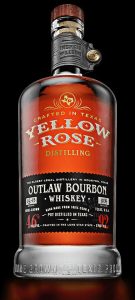 Outlaw Bourbon is a country club favorite made in the heart of Houston. Made of Texas yellow corn and aged in small American oak barrels, Outlaw possesses the gunslinging spirit its name implies, imparting characteristics you'll not find anywhere else. Try one sip and you'll see this is a singular inebriate that'll loosen any tongue. Could there be a better bourbon for an inveterate gossip like Amy Lee?
So look, Laundry and Bourbon is not really about laundry or bourbon. They're just metaphors for lifestyles, life lessons and life changes.
And so is this light-hearted, hard-drinkin' post.
Laundry and Bourbon opens on the Alliance's GreenMarket stage on November 19.
NB:  Please drink responsibly, and don't drink if pregnant.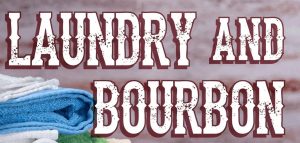 November 1, 2020.
RELATED POSTS.