'Melody Makers' takes honors as Best Documentary at 8th Annual Fort Myers Film Festival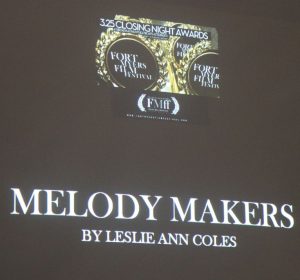 The 8th Annual Fort Myers Film Festival wrapped up last night at the Broadway Palm Dinner Theatre with a champagne and dessert awards ceremony. During the five night, four day festival, 80 films were screened at six separate locations, and taking honors as Best Documentary was Melody Makers directed by Leslie Ann Coles.
The 78-minute documentary captures the birth of rock 'n' roll journalism through the aperture of Melody Maker magazine. Originally established in 1926 as a weekly trade paper for jazz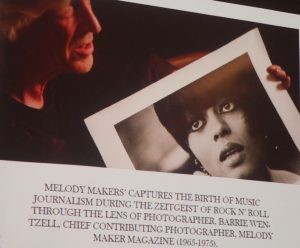 musicians, Melody Maker morphed in the mid-1960s into an internationally-recognized "must read" for rock and roll musicians and their fans. Melody Maker played a pivotal role in helping shape the genre, rock 'n' roll bands and individual recording artists. In fact, it was such an influential pop culture phenomenon that musicians flocked to the publication's Fleet Street office eager to be interviewed by the magazine's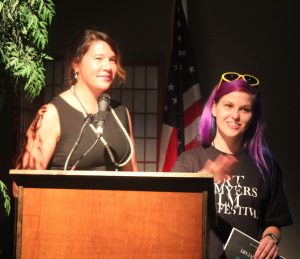 journalists in much the same way that vaudeville actors were drawn to Menlo Park, New Jersey in hopes of being cast in one of Thomas Edison's seminal Black Maria moving pictures.
The film's centerpiece is Money Maker itself, and Leslie Ann Coles uses the images taken by the magazine's chief contributing photographer to tell this part of the story. Barrie Wentzell held this position from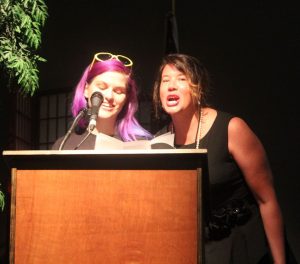 1965 to 1975, and his camera captured every notable artist who emerged during this time frame including The Beatles, Led Zeppelin, Jimi Hendrix, The Who, David Bowie, The Kinks, Marianne Faithfull, The Rolling Stones, Elton John and Yes, to name just a few.
But the documentary fleshes out the stories chronicled by Wentzell's photographs through a string of candid interviews with original Melody Maker staff members, managers, PR reps, and music legends ranging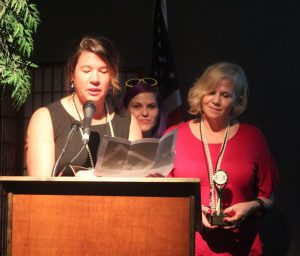 from Eric Burdon to Ian Anderson, Steve Howe, Chris Squire, Steve Nardelli, Roger Dean, Sonja Kristina and other notable musicians who provide new insight into the magazine's cultural significance. It took Coles several years to complete the film and many of the interviews were recorded six to eight years ago (which is why the filmmaker was able to include the Squire interview in the final edit).
In accepting the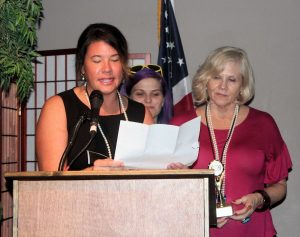 Best Documentary award, Ms. Coles noted that it is an uncommon to find an international film festival that's not devoted entirely to documentaries to open with a documentary. "So even if I hadn't won an award, I would be going home with the tremendous satisfaction of having opened the Fort Myers Film Festival," said Coles, who was visibly moved.
"Thank you so much for the warmth and grace of Fort Myers.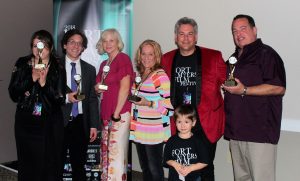 I've met some wonderful people here who I hope to know better over the coming years and rest of my life. This is a wonderful community with great artists and I saw some wonderful films [while I was here]. I don't really know what else to say other than that I am deeply honored."
Coles knows more than most what's involved in organizing and running an international film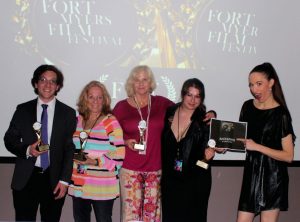 festival. In 2001, Coles founded the Female Eye Film Festival (FeFF). The Female Eye is Canada's one and only annual competitive international independent women director's film festival. FEFF offers a perspective of the world through the female eye and bridges the gap between the written, visual and media arts with an eclectic program while illuminating the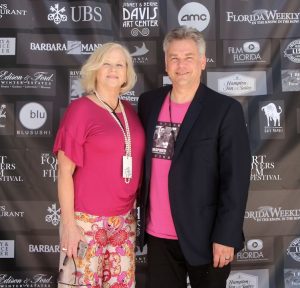 best of debut, emerging and internationally recognized women directors from around the globe.
Prior to transitioning to the screen as a filmmaker and actor in 2000, Coles dedicated 18 years to modern dance, choreography and mixed media performance art. Her debut film, In The Refrigerator, screened in 35 international film festivals and garnered 13 international awards for Best Picture, Best Actress, Best Short Film, Best Film, Best Debut Filmmaker,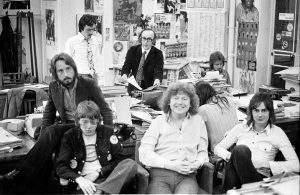 Best Avant-Garde, and the Grand Jury Award: "Filmmaker In an Acting Role." Melody Makers, should've been there (2016) marks her debut feature documentary.
For more on Leslie Ann Coles, read here.
For more on Melody Makers photographer Barrie Wentzell, read here.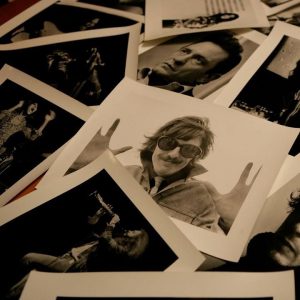 And for more on the documentary itself, read here.
March 26, 2018.
RELATED POSTS.