The 8th Annual Fort Myers Film Festival best films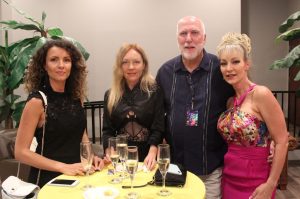 The 8th Annual Fort Myers Film Festival wrapped up last night at the Broadway Palm Dinner Theatre with a champagne and dessert awards ceremony. During the five night, four day festival, 80 films were screened at six separate locations, including the Barbara B. Mann Performing Arts Hall, Sidney & Berne Davis Art Center, Alliance for the Arts Foulds Theatre, Edison Ford Winter Estates, AMC Classic Merchants Crossing 16,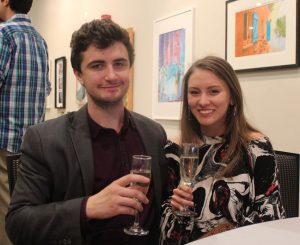 and IMAG History & Science Center.
The cinematic pieces shown by the Fort Myers Film Festival this year spanned a wide variety of topics and interests.
"This year we've cherished rock 'n roll era from a time gone by, the importance of our Florida waters and the environment," said Director and FMff founder Eric Raddatz in his closing remarks. "We've seen the joys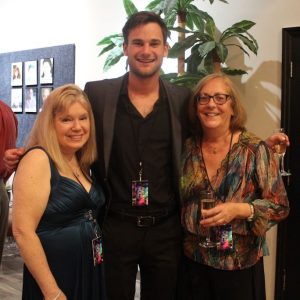 of miniature golf, cinematography, poetry, dance, music, art and the exploration of the mind's capabilities. We've seen athletes rise from poverty to give back to the community they came from, filmmakers espouse better lives when it comes to healthcare, justice, freedom and prosperity."
There were many films with subject matter that pulled back the emerald curtain. It's a reference to the classic film Wizard of Oz that Eric used in his welcoming remarks, as well.
"We exposed some real evil this year, "Raddatz continued. "We've shined a light on years of abuse at a Florida boys school, those who have polluted our waters, dictators trying to smash independent speech and journalists, and a health care system in need of improvement."
There were also films that provided viewers behind-the-scenes looks at subjects never before revealed, said Raddatz, citing RBG,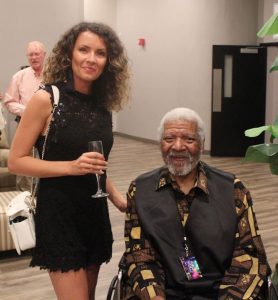 an amazing film exploring the exceptional life and career of Supreme Court Justice Ruth Bader Ginsberg. The Fort Myers Film Festival was just the second venue at which the film has been shown (it premiered at the Sundance Film Festival in January).
Following along these same lines were films that depicted the Russian media's perspective of our 2016 presidential election, the women's march in San Luis Obispo and what it's like to live with social anxiety and disorders.
"And we've had a fair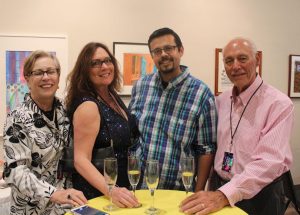 amount of sex this year, which is good, and we've had some in the films as well," Raddatz quipped.
"We even looked at some weird things, like when dad is sleeping with your best friend, and some silly stuff, like dating a sock puppet, a sexy man with a colostomy bag, a spoofamentary about fish issues, and the relationship between man and technology told from the perspective of a phone."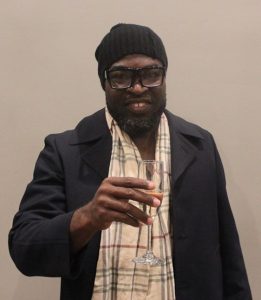 Of course, few among us have the discretionary time or mental stamina to watch four consecutive days of independent film. So a question that Eric, co-producer Melissa DeHaven and new Programming Director Dillon Dailidonis hear frequently in the days and weeks following the festival's close is "Where can I see that film [that I missed]." The answer, quite frankly, is you can't. Many of the films are only shown at film festivals in the United States and abroad. Some are only ever seen right here in Fort Myers. And this explains, in part, why the Fort Myers Film Festival grows each year in popularity, attendance and reputation among both cineastes and filmmakers.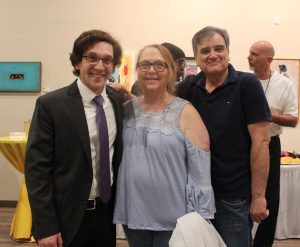 "Through it all there is a glue that binds us all together, and a bunch of film nerds that seem to gain strength from the union of coming together to celebrate independent film. So Aristotle was right [when he said that of the three kinds friends, friends with shared purpose is the greatest and the one to be cherished most of all]," Raddatz concluded before recognizing all the sponsors, people and volunteers who've help build the Fort Myers Film Festival into a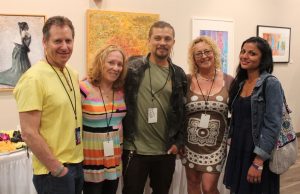 top-notch film festival in which we can all take pride.
In announcing the "best" films in seven separate categories, Raddatz reminded everyone that as film is at its core an expression of art, film awards are admittedly subjective. "But the truth is you're all winners to me, and if you don't win an award tonight, let me let you know that you're no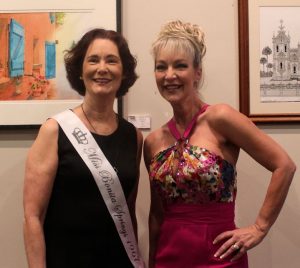 less cherished or treasured with regard to your submission to the Fort Myers Film Festival, and we're honored to have played your film.
With that said, the winners are:
Best Documentary: Melody Makers, the 78-minute Canadian film about the magazine which helped launch the era of rock 'n roll, written and directed by Leslie Ann Coles.
Best Feature Film: Daddy Issues, an 88-minute U.S. coming-of-age film directed by Amara Cash.
Best Short Film: Carol's Last Chance, a 27-minute film about a soon-to-be father enjoying his last night of freedom on the town with his two best friends, written and directed by Jordan Axelrod, who got his start in film volunteering at the Fort Myers Film Festival several years ago.
Best Short Short: Bad Kiwis, an outrageously funny 3-minute film about two kiwi actresses in L.A. who audition for a travel commercial, directed by Deb Foster and Rebecca McFadzien.
Best Student Film: Full Circle, an 8-minute U.S. documentary about the initiatives being undertaken by NFL wide receiver Anquan Boldin to change the lives of people in his poor hometown of Pahookie, Florida, directed by FSU film student Raymond Knudsen.
Best Strictly Local Film: Talia, a 27-minute film about a charming and introverted young lady living in Cape Coral who is using acting to deal with a high-functioning form of autism disorder spectrum known as Asperger's, lovingly directed by Rozzi Newman Osterman.
Audience Choice: What's the Point?, a 5-minute local film directed by Mario Maturo in which two girls (played by local favorites Kaycie Lee and Cassidy Reyes) seek an answer to the age-old question: what's the point?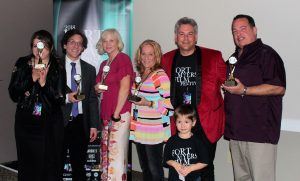 March 26, 2018.
RELATED POSTS.