Axelrod's 'Carol's Last Chance' is Fort Myers Film Festival's 'Best Short' film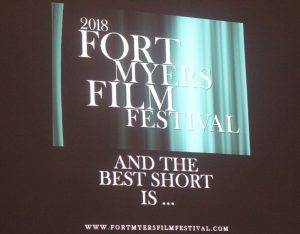 The 8th Annual Fort Myers Film Festival wrapped up last night at the Broadway Palm Dinner Theatre with a champagne and dessert awards ceremony, and taking top honors as Best Short film was Jordan Axelrod's Carol's Last Chance.
Short films are particularly popular at the Fort Myers Film Festival. Not only are they featured during Thank God for Indie Mondays (T.G.I.M.), the blocks of short films screened at the festival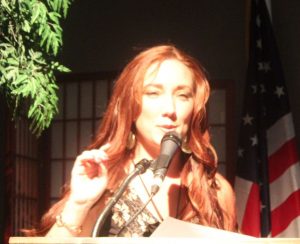 are typically jam packed with eager film-watchers who appreciate the opportunity to sample a diverse collection of short, impactful films.
"So this was a particularly difficult [category to judge] because we had more short submissions than any other type of film," noted Eric Raddatz before announcing the winner.
Carol's Last Chance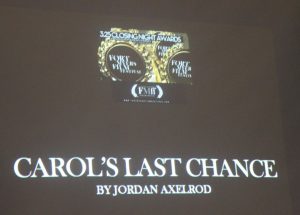 follows a soon-to-be-father by the name of Carol (played by Lars Engstrom). The baby is due to arrive in the next day or two, and Carol is just not sure he's ready to be a responsible father. Although he's not dissatisfied with his life in general, he is also not entirely sure he's ready to close the book on the carefree days of his youth. There's so much he hasn't done; so much he still wants to do;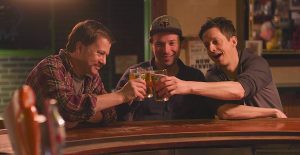 so much he may be missing out on. But some decisions you just can't take back. Or can you? [Read here for more on the film.]
"[M]y cast and I spent weeks in rehearsal improvising, discussing … in the effort to create an authenticity in the relationships we wanted to capture in the film," divulges Axelrod, who credits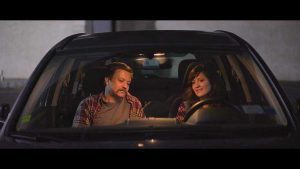 Robert Altman and Mike Leigh as inspirations. "Working closely with my cast and drawing directly from our lives, the making of this film was a long series of asking questions rather than looking for obvious answers."
Axelrod is no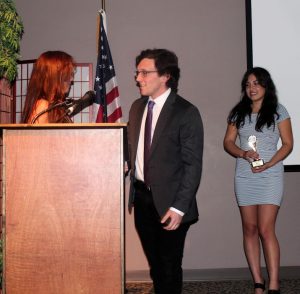 stranger to the Fort Myers Film Festival. He cut his filmmaking teeth at FMff as a volunteer while he was still in junior high. After earning a degree in film from NYU's Tisch School of the Arts, the Fort Myers native returned to his roots with a short (20-minute) film titled Seven-Ten Split, that was juried into the Sixth Annual Fort Myers Film Festival, an accomplishment from which Axelrod drew considerable satisfaction. But whatever pride or joy he experienced from having his film made an "official selection" of the Fort Myers Film Festival was eclipsed when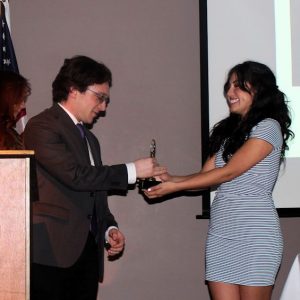 it subsequently received honors as best in the Student Film category.
Now he has a Fort Myers Film Festival Best Short Film award to add to his trophy case.
"It's always a pleasure to come back and show my work here," said Axelrod in accepting the award. But the young filmmaker did not dwell long on the accomplishment, shifting the focus to his parents instead to wish them a happy 28th wedding anniversary.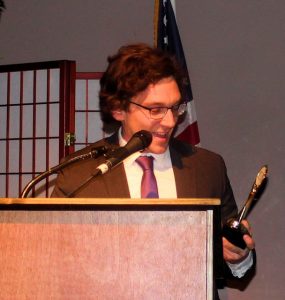 March 27, 2018.
RELATED POSTS.