Beautifully shot, 'Carol's Last Chance' depicts soon-to-be father runnin' against the wind
The 8th Annual Fort Myers Film Festival invades venues across Lee County between March 21 and March 25, and one of the short films that will be shown during the fest's five-day run is Carol's Last Chance, a new film by Fort Myers' favorite son Jordan Axelrod.
Axelrod's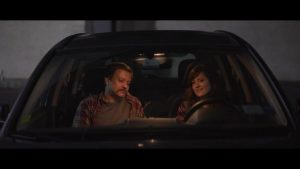 new film revolves around a soon-to-be-father by the name of Carol (played by Lars Engstrom). The baby is due to arrive in the next day or two, and Carol is just not sure he's ready to be a responsible father. Although he's not dissatisfied with his life in general, he is also not entirely sure he's ready to close the chapter on the carefree days of his youth.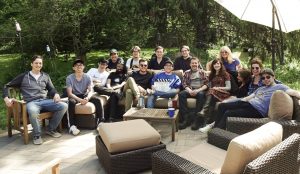 There's so much he hasn't done; so much he still wants to do; so much he may be missing out on. You can't take back some decisions, but is this really it?
To give context to the antics that ensue in this 26-minute dramedy, Axelrod begins his film with an insightful glimpse into the life that Carol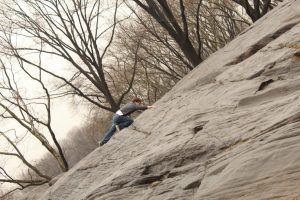 shares with his wife. From the companionable mix of naturalistic narrative and true-to-life conversations that Axelrod and his team employ, we come to quickly perceive a marriage old enough to have grown tired and stale and decades-old friendship that provide support and comfort. The opening scene further conjures a casual, hang-out atmosphere that continues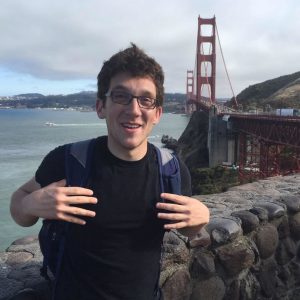 throughout the film.
"Light tensions and potentially unpleasant situations arise without ever over-playing the dramatic elements while staying true to the film's low-key vibe," writes film critic Georg Csarmann for Vimeo's Short of the Week. "Aided by winning performances from all actors involved and with beautiful cinematography by Rahul Sharma that never gets in the way of the nonchalant storytelling, director Axelrod crafts a relatable film that wears its influences on its sleeves but still demonstrates the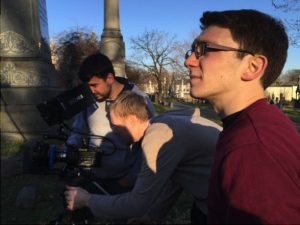 writer/director/producer's own style."
Music plays an important function in the course of Carol's semi-wild night out on the town with his friends. Part of the action takes place against the backdrop of Bob Seger's "Against the Wind," with both the melody and lyrics serving to underscore the thematic message delivered by the film. Another scene takes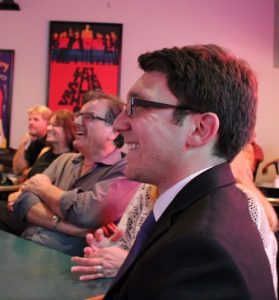 place in a bar, where Carol and the boys meet a woman by the name of Frankie (played by Jen McGuire), who performs a rendition of Kevin Ayers' "Only Heaven Knows."
"The music … was a very special part of the process for me," states Axelrod in his statement accompanying the film. "I enlisted my guitarist-actor buddy Brandon Reilly, who cameos as the ice cream shop employee, to help workshop the piece. Finding Frankie's musical performance in these rehearsals informed much of what Jen [McGuire] and I discovered with her character and Brandon's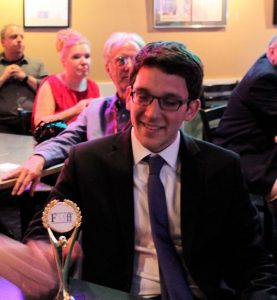 arrangement so nicely captures the tone of the movie."
Axelrod indicates that he and his team were inspired by Robert Altman and Mike Leigh. "[M]y cast and I spent weeks in rehearsal improvising, discussing … in the effort to create an authenticity in the relationships we wanted to capture in the film," Axelrod divulges in his notes. "Working closely with my cast and drawing directly from our lives, the making of this film was a long series of asking questions rather than looking for obvious answers."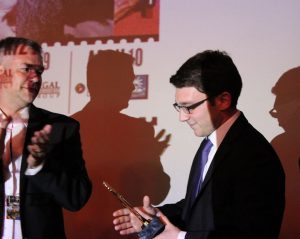 March 12, 2018.
RELATED POSTS.