'Morning Light Seems the Brightest' a short indie from talented newcomer Melina Valdez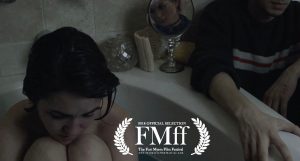 One of the short films that will be screened during this year's Fort Myers Film Festival is Morning Light Seems the Brightest, an 8-minute story directed by filmmaker Melina Valdez.
Although Valdez hails from Maldonado, Uruguay, she studied at FSU College of Motion Picture Arts and currently calls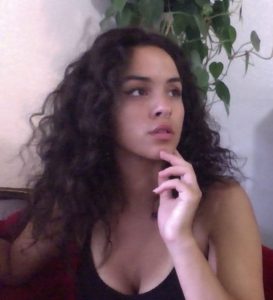 New York City home. Among her many talents, Valdez is the queen of compelling tag lines.
For example, the tag line for Morning Light Seems the Brightest could not be simpler or more riveting: "The morning after being involved in a violent crime, three best friends are forced to evaluate themselves and the people they associate with." What exactly happened? Were they victims, spectators or perpetrators? The questions raised by the tag line are legion. And, of course, the point of the tag line is to induce you to watch the film.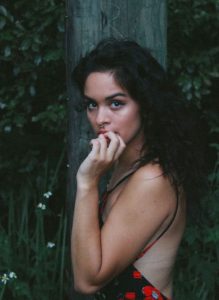 But Morning Light Seems the Brightest is but one of several short films that Valdez has recently lensed. For Sitting Across from Strangers Like Us, Valdez teases, "After a series of alienating encounters, a young woman discovers a mysterious antique store that contains what she was looking for all along." For Wear My Skin, she says, "Right before sleeping with his girlfriend for the first time, Victor refuses to undress; this sparks a conversation about vulnerability and trust." And for I Saw Her Today, Valdez provides this enigmatic descriptive: "Asa took an untested neurochemical, desperate to see his ex-lover again in his dreams. But now he's seeing her everywhere."
Wear
My Skin received particularly good reviews, where Valdez was credited with providing realistic, intimate cinematography, not to mention impeccable lighting and cyclical sound design which served to supplement the grounded conversation between the film's stars. "Addressing issues within an already solid filmmaking aesthetic is always going to make more of an impact," noted Jacob Oller in his review of the short written and directed by Francisco Cabrera.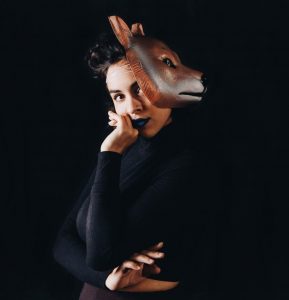 Though freshly out of film school, Valdez is already compiling an impressive resume. In addition to serving as cinematographer on Wear My Skin, Melina produced An Apartment in Brooklyn (2015), which she also directed. And, of course, she directs Morning Light Seems the Brightest.
You can see the short and solve the riddle of Valdez's compelling tag line for yourself during the noon short block being shown on Friday, March 23 in the grand atrium of the Sidney & Berne Davis Art Center.
March 12, 2018.
RELATED POSTS.