Spotlight on February T.G.I.M. celebrity judge Leoma Lovegrove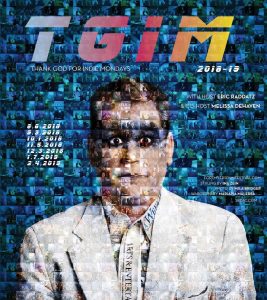 The final T.G.I.M. of the 2018-2019 season takes place in the grand atrium of the Sidney & Berne Davis Art Center on Monday, February 4. Matlacha impressionist/expressionist artist Leoma Lovegrove will be one of the evening's celebrity judges.
Lovegrove is admired worldwide for her vibrantly colorful Florida-themed paintings. Her works can be found in numerous public and private collections, both here and abroad. Her portrait of Jimmy Carter hangs in his Presidential Library in Atlanta; that of George W. Bush hangs in his Presidential Library in Dallas. Her work is also included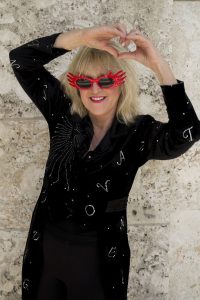 in the White House's private collection, the Marietta Museum of Art & Whimsy in Sarasota, and the private collections of Sharon Stone and Jesse Metcalf.
Internationally, Lovegrove was commissioned to paint a portrait of Richard Branson for the Virgin Airlines Headquarters in London. Her Beatles Series drew the attention of the city of Liverpool. She was the first American to paint on the replica of Claude Monet's floating studio in Giverny, France, and she holds the distinction of being the first American artist to exhibit in Pierre Bonnard's home in Vernon, France.
Leoma supports and regularly sponsors the Fort Myers Film Festival.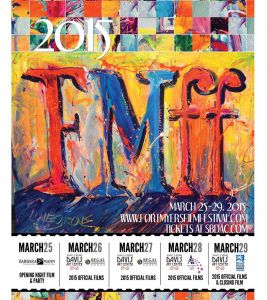 She painted the poster art for the 5th Annual Fort Myers Film Festival in 2015, painted FMff founder and host Eric Raddatz live, and has served as a T.G.I.M. celebrity judge a handful of times.
"I have long admired what Eric Raddatz brings to Fort Myers through the film festival," says Lovegrove. "As someone who's promoted tourism in Lee County and all of Southwest Florida for many years, I appreciate the effort that Eric makes to put Fort Myers on the indie filmmaking map. Known for its world-class swagger and support of local filmmakers, the Fort Myers Film Festival consistently attracts a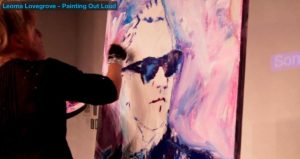 vibrant, intellectual and edgy crowd to its events. And not only does he attract scores of movie lovers to Fort Myers for the film festival, he brings in hundreds of nationally and internationally-acclaimed filmmakers, cinematographers, actors and extras who might not otherwise have occasion to visit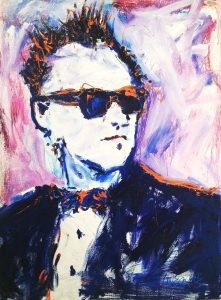 our community."
According to Lovegrove, it's more than just name recognition.
"By exposing our own accomplished and aspiring directors, producers, cinematographers, videographers, actors and more to the influence of these filmmakers, Eric is encouraging and inspiring untold numbers of local people to develop their own skills and talents in the art of movie-making."
Eric and Leoma shared the spotlight at the Lee County Visitor & Convention Bureau (VCB) and the Greater Fort Myers Chamber of Commerce's 6th Annual Chrysalis Awards' luncheon and trade show, where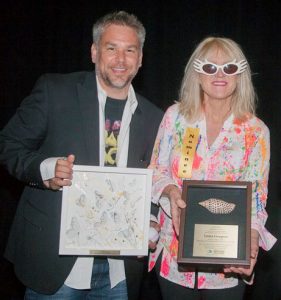 the Fort Myers Film Festival received a Chrysalis for Cultural Achievement and Lovegrove was honored with the VCB's long-standing Junonia Award. Created in 2006, the Junonia Award recognizes individuals who have positively impacted the local tourism community by demonstrating unique capabilities, leadership, commitment, and dedication. (The Junonia is a highly treasured shell and was selected as a symbol of the VCB's annual award because of its rarity and exceptional quality.)
February 4's T.G.I.M. will mark the end of a busy weekend for Lovegrove.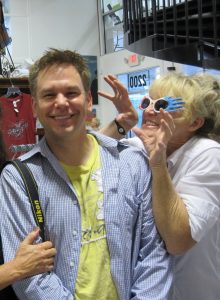 On Friday, February 1, a 60-piece retrospective of her work will open at the ONE/Allure Sales Center in the City Pier Building (and former home of Art of the Olympians). Titled Here, There and Everywhere, the exhibition will run through 2020, with older works being swapped for new paintings on holidays and other special occasions. Lovegrove will be on hand during most Art Walk and Music Walks to meet and greet visitors.
January 27, 2019.
RELATED POSTS.