Actors, artists, directors, filmmakers and events in the news January 1-7, 2021
Grouped under headings that include art openings, film, outdoor art fairs and festivals and theater are advances, announcements and articles about the actors, artists, filmmakers and events making news in Southwest Florida this week:
1      ACTORS
Matt Flynn appears next in Studio Players' 'The Waverly Gallery'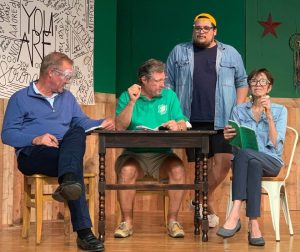 Fresh from back to back performances for The Marco Players in Born Yesterday and The Farce Before Christmas, Naples actor Matt Flynn will appear next in The Studio Players' production of The Waverly Gallery. Powerful, poignant and often hilarious, The Waverly Gallery follows the final years of a grandmother's battle against Alzheimer's disease and explores her fight to retain her independence and the effect her decline has on her family (which, ironically, includes two psychiatrists).  Go here for all of Matt's stage credits.
_______________________________________________________________
Marilyn Hilbert will appear in the role of Gladys Green in 'The Waverly Gallery'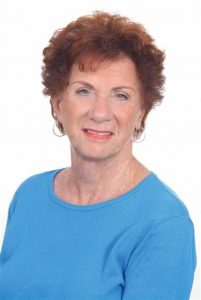 Marilyn Hilbert will appear in the role of retired lawyer, Greenwich Village activist and art gallery proprietor Gladys Green in The Studio Players' production of The Waverly Gallery. She last appeared for The Studio Players in the Joan Jenks Auditorium in Over the River. Her other stage credits include Sonja in the Marco Players' production of Tango at 2:30, Ethyl in On Golden Pond, Daisy in Driving Miss Daisy, Rose's Dilemma, Take Five, Plaza Suite, The Last Romance, Sunset Park and Love Loss and What I Wore, as well as Second Lady by M. Kilburg Reedy and Love Letters in The Marco Players' Lunch Box Series. She also performs her one woman show, Her Last Starring Role, at various venues throughout Naples.
____________________________________________________
Gianni Gizzi plays Chip Tolentino in 'Putnam County Spelling Bee'
On stage for three performances on the Cape Cabaret stage is Melody Lane Performing Arts Theatre's production of The 25th Annual Putnam County Spelling Bee. In the role of Chip Tolentino is Gianni Gizzi, who was the High School Musical Best Performer in a musical 2019 for his role in Theory of Relativity.
Last year's spelling champ, the Chipster comes across initially as a little too cocksure. But it's not exactly his overconfidence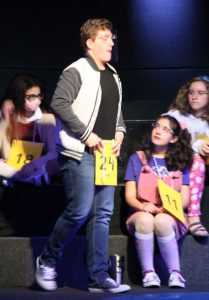 that does him in during the spelling bee. Studies show that boys think about sex every 13 minutes and, as comedienne Paula Poundstone is wont to point out in her stand-up act, that doesn't indicate how long the thought lasts! Poor Chip's mind wanders at a most inopportune time and he's more than a little, er, wooden when he's called to the microphone for his next turn. Gizzi is at his Spelling Bee best during this scene and his solo song, "My Unfortunate Erection/Distraction (Chip's Lament)," gets a rise out of the audience at the advent of Act Two.
Gianni attends the Institute for American Musical Theatre in New York City. Among his favorite roles is that of Jean Valjean in Les Miserables.
______________________________________________________________________
Spotlight on Putnam County Spelling Bee's Marianna Rose Young who plays Marcy Park
On stage for three performances on the Cape Cabaret stage is Melody Lane Performing Arts Theatre's production of The 25th Annual Putnam County Spelling Bee. In the role of Marcy Park is Marianna Rose Young.
Park is the penultimate overachiever. In "I Speak Six Languages," we learn that not only is Marcy multilingual, she plays Chopin and Mozart on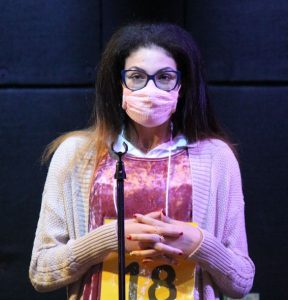 multiple instruments, is a member of all-American hockey and a championship rugby player. But her clichéd Asian quest for multi-disciplinary perfection comes at a price. She only sleeps three hours a night (Sanjay Gupta's Keep Sharp be damned), hides in the bathroom cabinet and is not allowed to cry. But she knows both intuitively and intellectually that she has to restore some balance to her frantic, frenetic life. She desperately needs to rebel against the messages she's internalized from an early age that she must be the best at everything she attempts. So to the horror and bafflement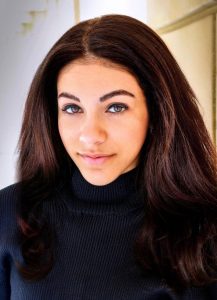 of her misfit peers, she chooses the Putnam County Spelling Bee to make her last stand.
The trick to playing this character convincingly is to provide her with a veneer of self-confidence-bordering-on-arrogance (think Sheldon Cooper from Big Bank Theory) that tamps down the cauldron of anxiety and depression gurgling beneath the surface, and Miss Young strikes just the right chord.
Although she is just a freshman at Cypress Lake High Center for the Arts, Marianne already has a number of theater productions under her belt. She counts Elsa in Frozen, Miss Andrew in Mary Poppins, and Martha in Miracle Worker among her favorite roles. She's also won The People's Choice "Overall" Award at the District Jr Thespian Competition and was invited to sing her Solo Musical at the States Opening Ceremony.
___________________________________________________________
Autumn Pepper Rhodes is Olive Ostrovsky in 'Putnam County Spelling Bee'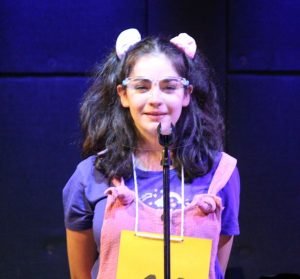 On stage for three performances on the Cape Cabaret stage is Melody Lane Performing Arts Theatre's production of The 25th Annual Putnam County Spelling Bee. In the role of Olive Ostrovsky is Autumn Pepper Rhodes.
Rhodes has the most poignant song in the show. Olive's mom has been in an ashram in India for months, and the seat that Olive has saved in the audience for her dad remains empty. Hell, the inveterate workaholic didn't even make the time to pay her $25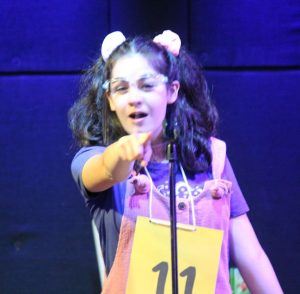 entry fee.
But it's when Rhodes launches melodically into "The I Love You Song" that the audience's hearts truly dissolve. Olive reveals plaintively that she'd quietly packed a suitcase in hopes that her mom would ask her to join her in Bombay. Then she morosely adds that her angry dad "takes out on me what he wants to take out on you." Turning chimerical, she fantasizes about having loving parents, who tell her they couldn't be prouder and that they love everything about her.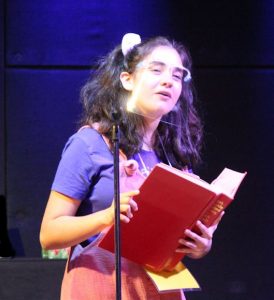 Chimerical. C-H-I-M-E-R-I-C-A-L.
And so, Olive is supalonely – her only friend a dictionary. And it's been that way from an early age. Just a sad girl in this big world, in the sad club (Ooh ooh ooh).
But unlike the principal in the BENEE tune, Olive Ostrovsky is no quitter. While she starts out enormously shy, by the end of the competition, she shyly blossoms.
And Rhodes similarly blossoms in the role, playing at the audience's heartstrings with the mastery of a classical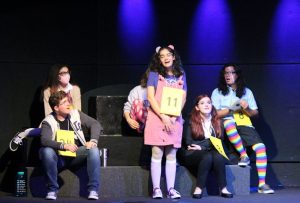 violinist like a Hilary Hahn or Anne-Sophie Mutter.
Autumn is a theater major at Cypress Lake High School Center for the Arts. A frequent performer, her favorite roles include The Bakers Wife in Into the Woods Jr and Tracy Turnblad in Hairspray Jr.
_________________________________________________________________
Spotlight on Putnam County speller Logainne 'Schwartz' Schwartzandgrubenierre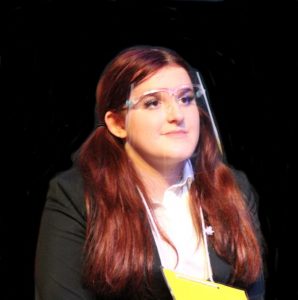 On stage for three performances on the Cape Cabaret stage is Melody Lane Performing Arts Theatre's production of The 25th Annual Putnam County Spelling Bee. And one of the aspirants in the silver anniversary competition is Logainne "Schwartzy" Schwartzandgrubenierre played by Julia Styner and Sophia Albrecht.
Like the other spellers, Schwartzy is abjectly afflicted. Sporting age-inappropriate pigtails and contending with a nettlesome lisp, the only boys she's worried about pleasing are her two gay dads,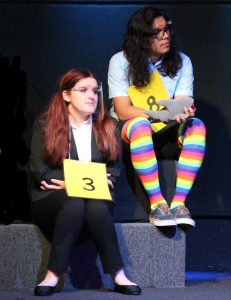 who fuel her need to succeed and astronomical levels of cortisol. Although she's the youngest of the competitors, she's also the most politically aware and she has a thing or two to say about the current state of affairs in our nation.
Julia Styner portrayed Schwartz in the dress rehearsal I attended, and she was delightful in the role, which she played with a precocious sauciness that quickly endears her to the audience and makes her a fan favorite to win the bee in spite of her tender age. Julia is a freshman at Cape Coral High School. Her favorite roles to date have been Gertrude Mcfuzz in Suessical Jr and Scuttle in The Little Mermaid. She has been a student at Melody Lane for 3 years and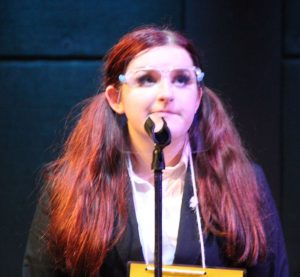 counting.
Sophia Albrecht (not pictured) attends Bishop Verot High School, who dances both at and outside of school and does theater in her free time. She confides that Bet in the musical Oliver Twist is among her favorite all-time roles.
Oh, in case you're wondering who holds the record for youngest contestant in the Scripps National Spelling Bee, that would be 5-year-old Edith Fuller from Tulsa, Oklahoma. At regionals in 2017,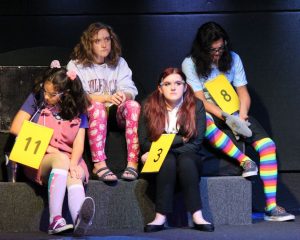 she correctly spelled 37 words including sevruga (a type of caviar); virgule (an accent mark); Nisei (a child of Japanese immigrants who is born in the U.S.); jacamar (a long-billed bird); and alim (a Muslim scholar). Her final word was, appropriately, "jnana," a Sanskrit word that refers to an elevated state of knowledge.
_______________________________________________________________
Shannon Gray is moderator Rona Lisa Perretti in 'Putnam County Spelling Bee'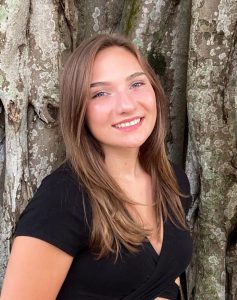 On stage for three performances on the Cape Cabaret stage is Melody Lane Performing Arts Theatre's production of The 25th Annual Putnam County Spelling Bee. In the role of Rona Lisa Perretti is Shannon Gray.
Rona Perretti is an interesting study. A former spelling champion, she now functions as the Bee's moderator. In that capacity, it's her job it is to encapsulate each contestant in a sentence or tag line as they come to the microphone. It's also her responsibility to keep her prepubescent brood in line, and for that reason the role is normally played by a much older actor. So instead of meting out discipline with the air of a matron,
Gray substitutes youthful enthusiasm. Her love and respect for the competition is unwavering, and she uses that to drive the bee forward to its ultimate conclusion.
Shannon attends Cypress Lake High School. She has done numerous shows to date, but confides that her favorite role so far has been that of the White Rabbit in Alice in Wonderland. Shannon was also an all star in JTF (Junior Theater Festival) California 2020.
_______________________________________________________________________
Sophia Albrecht distinguishes herself as Rona Perretti understudy during dress rehearsal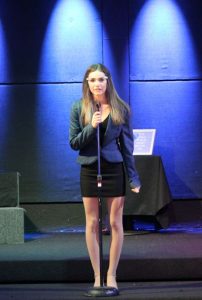 Sophia Albrecht will play Logainne "Schwartz" Schwartzandgrubenierre in The 25th Annual Putnam County Spelling Bee, splitting time with Julia Styner. She is also functioning as "swing" or understudy for a number of other roles, which takes on added importance since one or more actors could at a moment's notice become unavailable if, for example, they are required to self-quarantine due to exposure to the COVID-19 virus. In fact, the rehearsal process for this show has been marred by is very circumstance and on the night of final dress rehearsal, Sophia was called upon to appear in the role of Spelling Bee moderator Rona Lisa Perretti.
Sophia is a leggy,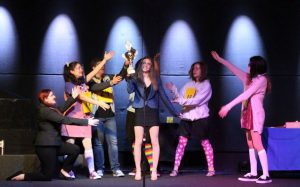 statuesque 15-year-old who imbued her character with all the charm and panache of a former beauty pageant winner. (Think Vanessa Williams in Bye Bye Birdie or Dance with Me.) But what was most remarkable about her performance was not simply the fact that she was off-book from start to finish, but that she was laser focused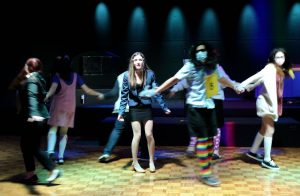 on the action unfolding on stage in every single scene.
The mark of an actor who takes her craft seriously is that she doesn't take any scenes off, even when the action is away from her and the focus is on other characters. Sophia is of that caliber. During final dress, she never lost focus at any point during the
show.
Albrecht attends Bishop Verot High School. She dances both in and out of school, doing theater in her free time. To date, Bet in the musical Oliver Twist has been her favorite role. But keep an eye out for Sophia. Given her skills, talent and work ethic, it's a good bet we'll be seeing more of her going forward.
_________________________
2.    DIRECTORS
Focus on Melody Lane Theatre Director Dana Alvarez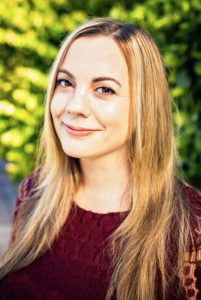 Melody Lanes Performing Arts Center is producing The 25th Annual Putnam County Spelling Bee, with Artistic Director Dana Alvarez both directing and collaborating with Christopher Alan Russell as the show's musical directors.
A storied theater veteran, Alvarez is intimately familiar with both sides of the footlights. As a performer, she has appeared in the roles of Gertrude in Seussical, Marian in Music Man, Emma in Jekyll and Hyde and Nellie in South Pacific, all at Cultural Park Theater. She also honed her craft aboard the Seminole Railway's Murder Mystery Train. On the other side of the boards, she has directed more than 25 major musicals, including three Disney pilot productions.
Go here for the rest of Dana's credits.
_________________________
3    THEATER
'Happy Days' on Broadway Palm main stage through February 14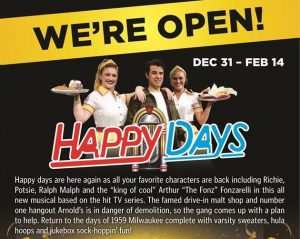 Goodbye gray skies, hello blue! Happy Days, A New Musical is on the Broadway Palm main stage through February 14, 2021. Based on the hit Paramount Pictures television series, Happy Days, this all-new musical will bring you back to 1959 complete with varsity sweaters, hula hoops and jukebox fun. This family friendly musical will have you rockin' and rollin' all night long!
Happy days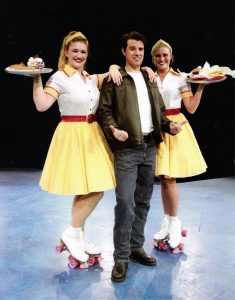 are here again with Richie, Potsie, Ralph Malph and the unforgettable "king of cool" Arthur "The Fonz" Fonzarelli. The famed drive-in malt shop and number one hangout, Arnold's, is in danger of demolition. The gang comes up with a plan to save it with a dance contest and a TV-worthy wrestling match. Even Pinky Tuscadero, Fonzie's childhood sweetheart, returns to help and, what do you know, they rekindle their old flame. With delightful music from Oscar-winner Paul Williams and a book by the TV series original creator Garry Marshall, this is one trip down memory lane you will not want to miss!
Broadway Palm is continuing to follow CDC guidelines while providing a delicious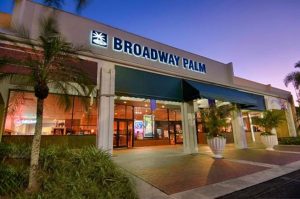 meal and exceptional entertainment in a safe and socially distanced environment. For a list of the extensive health and safety measures they have taken, please visit BroadwayPalm.com. It is important to note that guests are required to wear masks while not eating or drinking. In addition, a temperature check will be performed on everyone that enters the building and admittance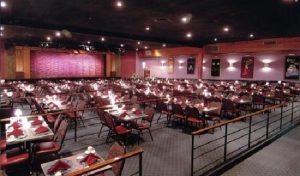 will not be allowed to anyone with a temperature of 100.4 degrees or higher.
Performances are Tuesday through Sunday evenings with selected matinees. Tickets are $48 to $73, with the exception of New Year's Eve which is $125 per person. Children and group prices are available.

Tickets are now on sale and can be reserved by calling (239) 278-4422, visiting BroadwayPalm.com or in person at 1380 Colonial Boulevard in Fort Myers.
______________________________________
CFABS' 'Funny Shorts LIVE!' returns January 15

The Center for Performing Arts Bonita Springs presents Funny Shorts LIVE! at 7:30 on Friday, January 15. This fast-moving evening consists of five short, fully-performed comedic 10-Minute Plays,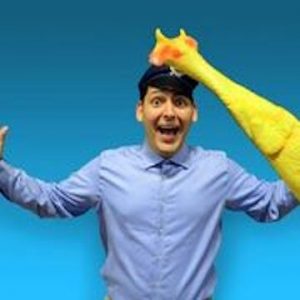 one written by a local playwright such as Leslie Sanderson and Peter De Fresco. Many of the plays were published as part of CFABS' Stage It, the annual international 10-Minute Play Competition. More than 200 plays were entered in the 2020 competition alone!
The January 15 performances kicks off a new year of Funny Shorts LIVE!, which is performed every four months throughout the year in rotation with The Staged Reading Series and Just for Laughs.  Each series includes five 10-minute plays (total of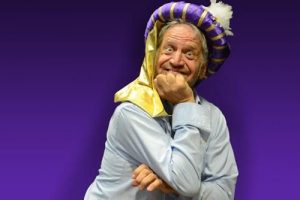 20 performed through the year).
To amp up the humor, wear your funny shorts to this event. CFABS  gives away free tickets for upcoming shows at Center for the Performing Arts to the person wearing the funniest shorts!
The show takes place in the Moe Auditorium. Tickets start at $18.
__________________________________________________
Melody Lane producing 'Putnam County Spelling Bee' September 9 & 10
The 25th Annual Putnam County Spelling Bee is known for its edgy humor, effortless wit, originality, and heartfelt story. And it comes to Melody Lane Performing Arts Center for three performances only – at 3:00 and 7:00 p.m. on Saturday, January 9, and at 3:00 p.m. on Sunday, January 10.
"Our production of The 25th Annual Putnam County Spelling Bee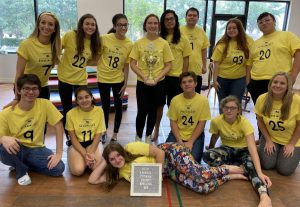 is finally happening," exclaims over-the-moon Drama Director Dana Alvarez. As happened with so many other productions, the riotous musical comedy was postponed in May because of the COVID-19 pandemic.
Go here for the rest of this advance.
Go here for cast, play dates, times and ticket information.
___________________________________________________
The Naples Players hosting Drive-In Movie Nights off 5th Avenue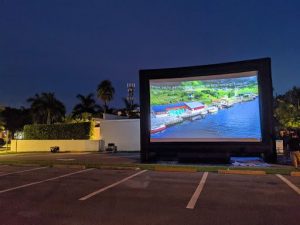 The Naples Players (TNP) is hosting bi-monthly TNP Drive-In Movie Nights. Sponsored by The Inn on 5th, these events are held in the newly refinished 50-car lot located at 300 8th Street South, just one block north of the iconic 5th Avenue South home of The Naples Players Community Theatre.
Drive-In Movie Nights are part of Discover Culture in Collier,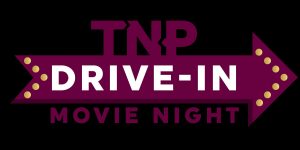 an alternative season of outdoor arts and culture events recently announced by The Naples Players. Each month, two different films will featured.  The scheduled films  will be projected onto a 33-foot screen using a state-of-the-art projection system.  The movie soundtracks will be broadcast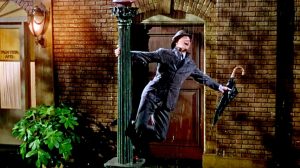 over short-range FM radio to the cars in attendance.
The series continues with Singin' in the Rain on January 12 & 13. The rest of the schedule through April 2021 is as follows:
January 26-27: Ghostbusters
February 2-3: Twister
February 16-17: Hairspray
March 9-10: Breakfast at Tiffany's
March 23-24: Beauty & The Beast
April 6-7 :Dirty Dancing
The lot opens for parking at 7:00 p.m. and movies begin promptly at 8:00 p.m. Concessions and non-alcoholic refreshments are available for purchase.
Due to space, ticketing is required in advance. General admission is $45 per vehicle, but current TNP Season Ticket Subscribers receive free admission on select "Season Ticket Holder Nights."
Tickets are available for purchase now at NaplesPlayers.org or by calling the TNP Box Office at (239) 263-7990.
__________________________________________________________
TNP optimistic that 'Calendar Girls' a go for live performance this Spring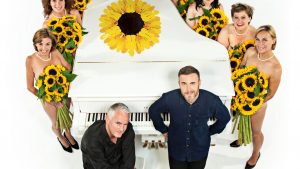 Leadership at The Naples Players has expressed optimism that with the vaccine rollout, the implementation of additional safety precautions in the theater and the recent installation of state-of-the-art sanitation equipment they will be able to move forward with the Spring 2021 production of the rousing comedy Calendar Girls, as planned.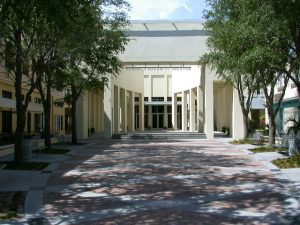 Calendar Girls will also re-open the theatre – with shows beginning on April 28, 2021 and running through May 23rd. Tickets for Calendar Girls are available at www.naplesplayers.org/calendargirls – running April 28 to May 23, 2021 – $35 for subscribers, veterans, and first responders; $42 for the General Public.
___________________________________
Studio Players casting for 'One Slight Hitch'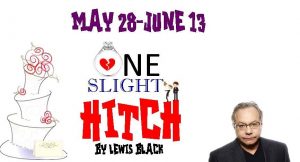 The Studio Players is holding open auditions from 7:00-8:30 p.m. on January 4, 2021 for Lewis Black's One Slight Hitch, a fast-paced, door-slamming farce. It's Courtney's wedding day in 1981, and her mom, Delia, is making sure that everything is PERFECT! The groom is PERFECT. The dress is PERFECT.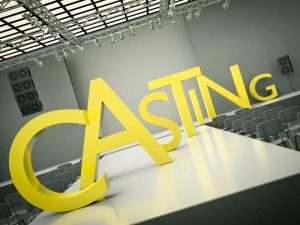 And the decorations (assuming they arrive) will be PERFECT! Then, like in any good farce, the doorbell rings and all hell breaks loose. So much for perfect!
The Studio Players are casting for the following roles:
Doc Coleman – The Father; a general practitioner; a charming, eccentric conservative who's usually straight up.
Ryan – Late 20's to early 30's, he's the ex. In fact, he had lived with Courtney for two and a half years until seven months ago.
P.B – Sixteen-year-old daughter and the loosest in the family.
Melanie – 30-something daughter, a nurse, attractive and deeply psychotic.
Courtney – the bride, 20's to 30's, a freelance writer who has just published her first novel, which was "almost" successful.
Harper – Courtney's fiance'; in his early 30's, he is logical and wealthy.
Sides are available on The Naples Players' website.
The character of Courtney's mom, Delia Coleman, a woman who is in a constant state of panic, has already been cast.
Rehearsals will be three nights per week (M/W/F from 7:00-9:00 p.m.) beginning in March. The show will be performed May 28-June 13.
The Studio Players perform in the Joan Jenks Auditorium at the Golden Gate Community Center, 4701 Golden Gate Parkway, Naples, Florida 34116.
_______________________________________________________
More than a memory play, Waverly Gallery focuses on family in crisis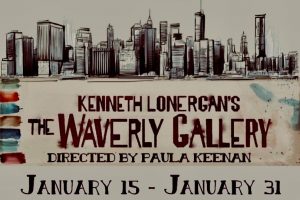 The Studio Players' production of award-winning playwright Kenneth Lonergan's Waverly Gallery opens January 15, 2021 in the Joan Jenks Auditorium at Golden Gate Cultural Center.
Powerful, poignant and often hilarious, The Waverly Gallery follows the final years of a grandmother's battle against Alzheimer's disease and explores her fight to retain her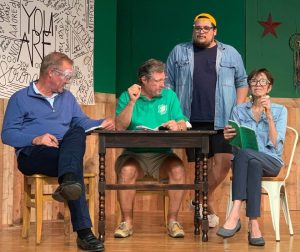 independence and the effect her decline has on her family (which, ironically, includes two psychiatrists). Inspired by Lonergan's own grandmother, it's an ode to an extraordinary woman and to the humor and strength of a family in crisis. More than a memory play, The Waverly Gallery captures the humor and strength of a family in the face of crisis.
The rest of this advance is here.
Go here for play dates and ticket information.
_____________________________________________
Focus on 'Waverly Gallery' playwright Kenneth Lonergan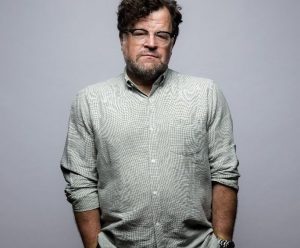 The Studio Players' production of The Waverly Gallery opens January 15 in the Joan Jenks Auditorium at Golden Gate Cultural Center. It comes from the desk of playwright Kenneth Lonergan.
Lonergan playwriting credits include The Starry Messenger (New Group), Lobby Hero (Playwrights Horizons, John Houseman Theatre, Drama Desk Best Play Nominee, Outer Critics Circle Best Play and John Gassner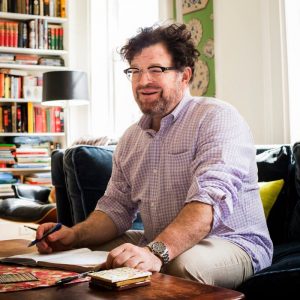 Playwriting Nominee, included in the 2000-2001 Best Plays Annual), The Waverly Gallery (Williamstown Theatre Festival, Promenade; 2001 Pulitzer Prize finalist), and This Is Our Youth (Drama Desk Best Play Nominee). Lobby Hero (Olivier Award Nominee for Best Play) and This Is Our Youth have also received productions on London's West End.
The rest of Kenneth Lonergan's profile is here.
____________________________
4      ARTISTS
Surrealist Danielle Branchaud exhibits retrospective, new work at Davis Art Center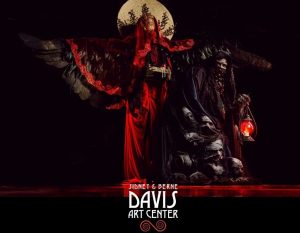 On view through Wednesday, January 27, in the grand atrium of the Sidney & Berne Davis Art Center is Visions of the Underworld, a collection of work by Danielle Branchaud, one of Southwest Florida's most cognizable surrealists.
Canadian-born but locally grown, Branchaud grew up surrounded by art. But where her mother was inspired by the Southwest Florida landscape, Branchaud's introspective work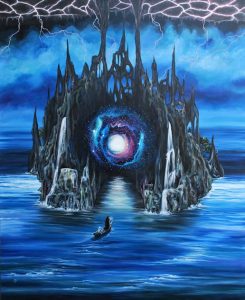 brings personal and universal dreamscapes to life. And through these inner-world explorations, Danielle resolutely demonstrates that our emotions – from pain and sorrow to happiness and joy – are universal.
"The things that drive the human experience are based on instinct and emotion," the artist amplifies. "Since the beginning of mankind the ways in which we relate to one another, connect, and evolve have consistently been revolving around those basic drives. And these instincts lurk still, within the depths of the human subconscious."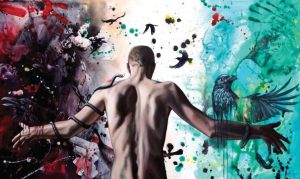 Branchaud has pursued her forays into the subconscious through a number of disparate yet integrated series – Emotive (2006-2012) her earliest explorations of surrealism; Visceral (2012-2015), a series illustrating pure and personal dreamscapes; and Psychopomp (2015-2017), an innovative series of work that explores Jungian archetypes.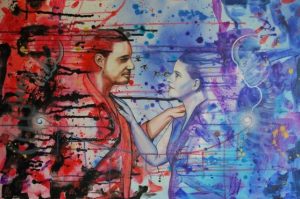 Visions of the Underworld includes representative works from each. The aggregation of these works not only provides a haunting experience, but facilitates a fascinating journey into the depths of the human experience. Viewers aren't just exposed to Branchaud's visions of an alternate reality; they are enchanted and beguiled by her uncanny ability to manipulate acrylics into realistic figurative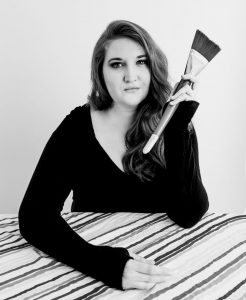 paintings that belie intense introspection and imagination.
Visions of the Underworld is not only a retrospective of past works, but the debut of a new series of paintings titled Anima Vetus, which expresses the theme of following the journey of the soul as it moves from one life to the next (which Branchaud and Capital Gallery exhibitor Ndola Pensy underscored on opening night through a unique performance called "Revival" that featured the artists in full costume, along with a tribe of local artists and performers that spilled out onto the Davis Art Center steps with a special display by the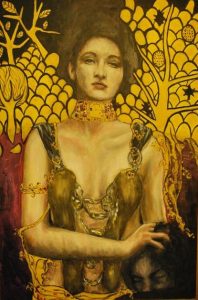 We Bleed Fire entertainment team).
"By reaching into her subconscious, her body of work exemplifies what she describes as 'the things that we feel on the deepest level, and often fail to acknowledge,'" Rene Miville noted in 2014. "When you see one of her paintings on a gallery wall, it's almost certain that this work was 'birthed from a dream.'"
Branchaud's new work is intended to reach new depths, delving into her personal world of dreamscapes. The nightmarish imagery used to illuminate those unconscious thoughts serve as further exploration into the things that make us human.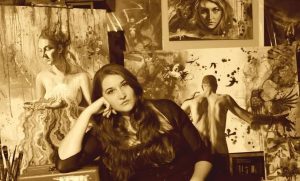 The Davis Center is located at 2301 First Street in the heart of Fort Myers' downtown River District.
For more information, please call 239-333-1933 or visit www.sbdac.com.
____________________________________________________________________
Ndola Pensy's 'Sanctus Carnem' reflects unmistakable influence of Byzantine icon art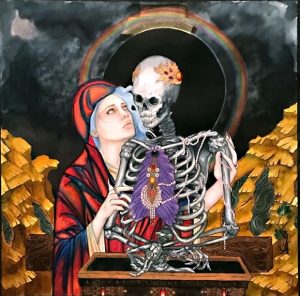 On view through Wednesday, January 27, in the Capital Gallery of the Sidney & Berne Davis Art Center is Ndola Pensy's solo show, Sanctus Carnem. The work in this exhibition explores the relationship between light and meaningful introspection. It evinces the power that light wields to transform a moment from ordinary to fearsome awe.
Pensy's work reflects the unmistakable influence of Russian icon painting, a carryover from the time Pensy spent in Russia during her early, formative years. Byzantine icon painters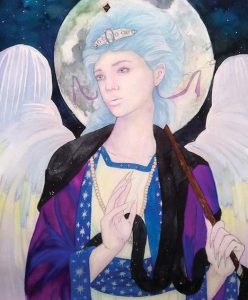 were governed by strict rules. Not only did strict rules regulate their palettes. In early icons, the background was gold or silver – although later, white, green and blues were added. So not surprisingly, Pensy employs watercolor, ink, gold and silver leaf in aid of her studies of the interplay between light and introspection.
A reliance on gold and silver leaf and a limited palette of muted pastels, however, is not the only indicia of Russian icon painting. The genre also derived its unique attributes from Byzantine mosaics, frescoes, miniatures and church ornamentation.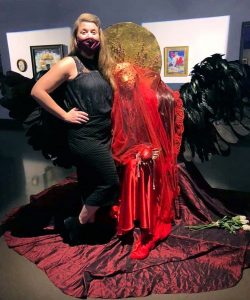 "Exterior facades, rizas, or oklads are usually highly embellished and often multi-dimensional," Pensy notes in her Artist Statement that accompanies the show. "[M]y narrative, however, is not limited to the monumental decoration of church interiors. Instead, it dances on the edge of the profane. With influences from the Macedonian and Palaeologan age, new stories are crafted from both constructed and discovered references."
While Byzantine icons must follow traditional standards, Pensy's studies fly in the face of ritual, tweaking and weaving a new narrative while maintaining core characteristics. Within this work, what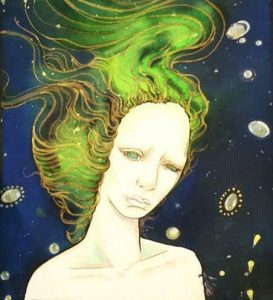 starts out as triumph soon becomes corrupted into a manifesto of grief, desperation, and heartache, leaving only a sense of nihilism and the possibility of a new beginning.
It is this beginning that demands viewers' attention.
The Davis Center is located at 2301 First Street in the heart of the downtown Fort Myers River District. For more information, please call 239-333-1933 or visit www.sbdac.com.
_______________________________________________
5     ART SHOWS, EXHIBITIONS & ARTS ORGANIZATIONS
Shaw Gallery to exhibit Oleg Trofimov's 'Russian Realism' beginning January 21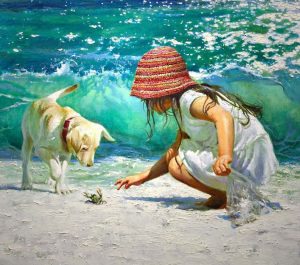 Shaw Gallery of Fine Art will exhibit work by Russian artist Oleg Trofimov beginning Thursday, January 21. Trofimov's style has been described as Russian Realism – a combination of traditional realism and impressionism and his motifs focus on various aspects of life along the shore.
"I don't think there are many people who aren't touched by the ocean, by the romance of traveling, and capturing beautiful moments in life," Trofimov comments. "I'm no exception. This is why on many of my canvases you will see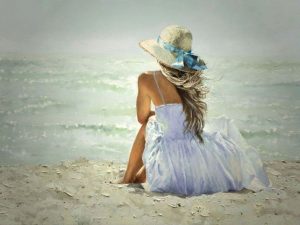 ships, sails, foreign lands, and cozy corners of the world I have visited and loved."
The artist will be in attendance at the 6:00-9:00 p.m. opening reception on January 21.
Shaw Gallery is located at 761 5th Ave S in Naples.
_________________________________________________________
Sheldon Fine Art on Naples 5th Ave S is featuring work by Craig Mooney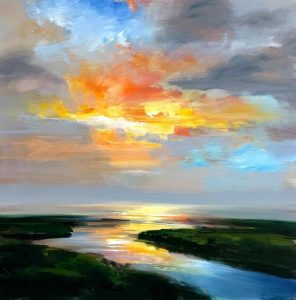 Sheldon Fine Art on Naples 5th Ave S is featuring work by Craig Mooney.
Mooney makes paintings of dramatic moments and heightened emotionality that are known for being expansive and expressive. Though a representational painter, the artist incorporates a myriad of abstract qualities throughout his paintings. In his figurative work, Mooney romanticizes his subjects and presents them in an atmospheric lens that is best described as dreamlike. His paintings appear to be capturing a moment suspended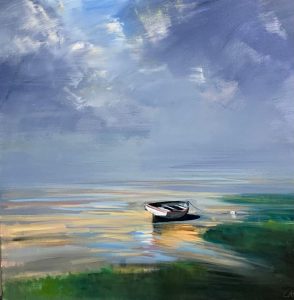 in time. While his work feels familiar, it is not specific. Rather it is, on a very basic level, symbolism of what could have been, has been or will be…
Born and raised in the heart of midtown Manhattan (NY), Mooney's roots in art go back to his youth. His father, an amateur artist, taught him how to create oil paintings from discarded art supplies found on city streets. To Mooney, the city was an endless source of inspiration from an early age. Though the artist would later take classes in art both in high school and college, he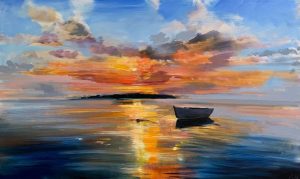 regards this early exposure as the truest form of training he ever received,
The artist moved to rural Vermont in the mid-nineties after a brief career in the film industry. The open and bucolic countryside settings provided him new sources of inspiration. Today, Mooney devotes himself full time to his art at his studio in Vermont.
_________________________________________________________
Diana Stetson solo show on exhibit at Sanibel's Watson MacRae Gallery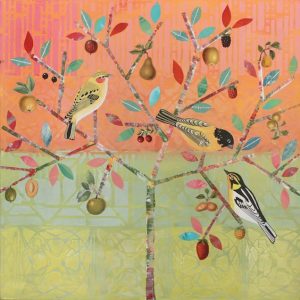 Online and in the gallery at Sanibel's Watson MacRae Gallery is Diana Stetson: In Love with this Earth. Using various media and techniques, Stetson layers acrylic paint, Frank Lloyd Wright stencils, vintage papers, antique lithographs and creatures painted in oil to create beautiful, uplifting paintings and collages that combine realism and abstraction. Though multi-layered, Stetson's work is clear and fresh allowing each medium to be seen.
"To create my paintings I use custom wood panels of Baltic birch,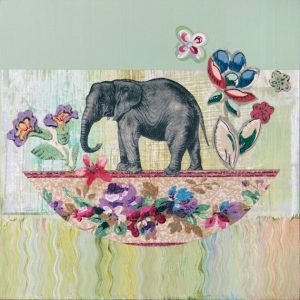 which have high integrity," Diana notes. "After I seal them, I can throw buckets of paint on them, sand, layer, scratch, splatter, mark, collage, stencil, throw more paint forming the abstract background. This is the atmosphere for the graphic images to be laid down. On this I paint birds, animals and/or plants, carefully rendered in oils. This layering allows me to take advantage of abstraction, as well as both graphic and representational imagery."
Although Stetson resides in New Mexico, she is a citizen of the world,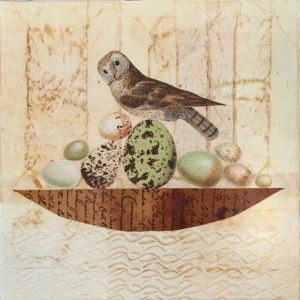 having worked and studied in various parts of the world – Greece, France, London, Japan, and Turkmenistan, as well as both coasts of the United States. These experiences inform her work, which incorporates lyrical images from the natural world in her monotypes and mixed media paintings.
You can view selected works from Diana's oeuvre here or visit the gallery between 10:30 a.m. and 5:00 p.m. Monday through Friday. Watson MacRae is located in Unit B3 at 2340 Periwinkle Way on Sanibel Island. For more information, please telephone 239-472-3386.
__________________________________________________________
Carmelo Blandino exhibit at Naples Botanical Garden through January 10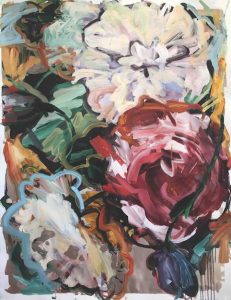 Carmelo Blandino: Convergence​ is on view now through January 10, 2021 in Kapnick Hall at the Naples Botanical Gardens. The paintings in the show were inspired by the Gardens. ​
Blandino is known for luscious, abstract floral paintings that combine the subtleties of classicism with the crackling energy of contemporary expressionism, and this new exhibition brings the viewer in contemplative observation of our interconnected biosphere. Consisting of large-scale, mixed-media paintings featuring flora and fauna in their various stages of magnificent beauty and delicate vulnerability, t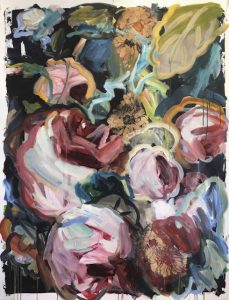 hese paintings reflect human connection to nature and communicate the urgency of our role in its preservation.
Blandino—whose interactive painting process and creative energy encourage the viewer to become part of his work—has produced a new series for this exhibition, drawing inspiration from the living collection at the Garden.
This exhibition is part of the Garden's 2020-21 season dedicated to ​Roots: Power of the Unseen, which seeks to explore the underground foundations that are the lifeblood of our plants, their energy source and their connection to the earth.
Naples Botanical Garden​ is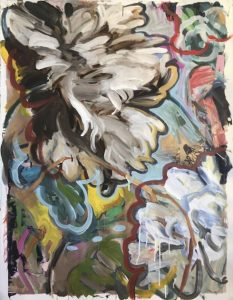 a 170-acre, world-class garden paradise that features plants from around the world. The Garden provides arts, culture, youth and adult education, conservation, wellness and volunteer programs that contribute to the quality of life in Southwest Florida onsite and online at naplesgarden.org. The Garden's living collections are always growing and evolving, leaving our audiences with a deeper engagement with our curated gardens and preserve. Beginning October 1, seasonal hours of 9:00 a.m to 5:00 p.m. Timed entry tickets must be purchased in advance at naplesgarden.org. Regular admission is$20 for adults, $10 for children (4–14). Members and children three and under get in free.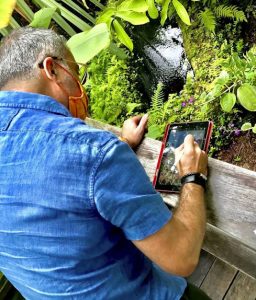 The exhibition has been staged in collaboration with METHOD & CONCEPT. Located at 111​ 10th St South, Unit 112, ​Naples, METHOD & CONCEPT is a gallery, art consultancy and design atelier serving as an incubator, catalyst and purveyor of international emerging and mid-career interdisciplinary artists. METHOD & CONCEPT believes that contemporary craft, fine art and design share a symbiotic relationship, each building upon the other to form a holistic view of the world in which we live. METHOD & CONCEPT is a Thomas Riley Company.
___________________________________________________
DAAS January show will feature wood print works of Lafe James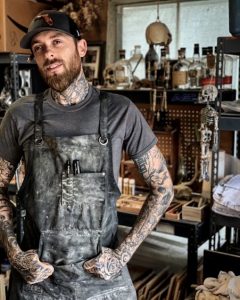 In January, DAAS CO-OP Art Gallery & Gifts is starting the year right by presenting the works of multifaceted artist Lafe James. The exhibition will feature a selection of old Florida inspired works printed on wood, from the artist's 1923 Trading Co. project. The opening reception is scheduled for Friday, January 8, 2021 from 6:00 to 9:30 p.m. in conjunction with Fort Myers Art Walk event. The exhibition will be on display through January 30, 2021.
The art created for the 1923 Trading Co. Project and this exhibition is inspired by the old Florida way of life. This is a wood print project that features old Florida map designs,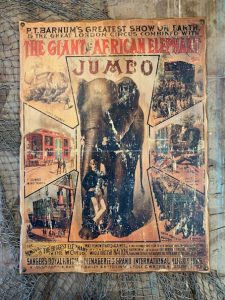 Florida wildlife photography, and vintage posters and postcard designs. James has created a unique print process that gives the wood print a distressed, vintage aesthetic. Each print is 100% unique and individually handcrafted in Cape Coral, Florida.
"I am a 90's kid raised on gangster rap and death metal, poisoned by television, guided by the internet, misled by society, educated through experience, self-medicated and overly analytical, but optimist and realistic with a mind polluted with images and information," James confesses.
While the visual arts were always a hobby, a different art from was actually his first calling. He spent "the first half of my life working my way through the culinary arts."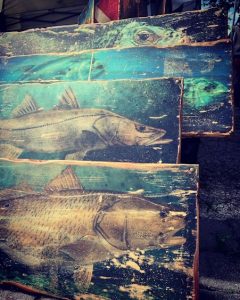 But then the glow of a computer monitor lured him away.
"I've spent the past 18 years weaving through all facets of visual design: photography, print layout, web design, brand development, packaging design, and all the posters and tee shirt graphics in between."
James currently serves as the Art Director for a Fort Myers-based marine and paddle sport accessory development agency. But when he's not designing for them, he's running and working on his own business and projects. The latter include his wood print project (1923 Trading Co.) and clothing line (Nineteen Twenty Three).
The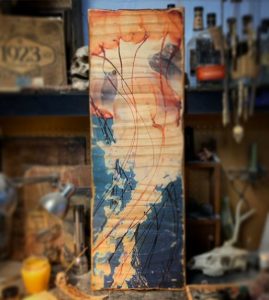 personal artworks of this talented visionary can be found online, along with his music project Massive Degree at lafejames.com.
DAAS CO-OP is located at 1815 Fowler Street, in the Butterfly Estates complex in Fort Myers, FL. The gallery's temporary business hours are from 10:00 a.m. to 3:00 p.m. Wednesday through Sunday. More information about the venue and/or how to become a member can be found at daascoop.com or by calling 239-590-8645.
__________________________________________________________
Artists have until January 25 to submit for 35th Annual All Florida Show
The Alliance for the Arts' annual All Florida Exhibition is the most anticipated art show of the year. As the name suggests, this exhibition features pieces created by artists working in a wide variety of media from all over the 65,000 square miles that make up Florida. The juried entries come together for an award-winning and exciting exhibition representing today's contemporary Florida artists.
The show is open to all artists residing in Florida, but only original artwork will be accepted. Categories are
painting (including oil, acrylic, collage, watercolor and mixed media),
drawing,
photography,
sculpture,
ceramics,
metalsmithing,
glass,
digital media,
video,
printmaking,
fiber and
textiles.
Awards include $1000 cash for Best in Show, 2nd Place- $250 Gift Certificate TBD, 3rd Place-$100 cash, Jurors Choice Award-Artist Membership ($55).
The 35th Annual All Florida Exhibition will open March 5 and run through March 27, 2021. The deadline for entries is Monday, January 25. Acceptance/rejection notices will be emailed on Friday, February 12.
___________________________________________________
Davis Art Center accepting submissions for Functional Art Show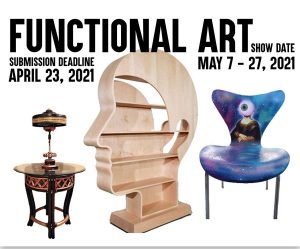 The Sidney & Berne Davis Art Center will be staging a functional art exhibit in May. Functional art is art created for use. However, while it functional art is intended to serve a utilitarian purpose, it is designed artistically, with an aesthetic or "chi" in mind so that it takes on a life of its own.
The genre is remarkably inclusive. It encompasses everything from furniture and lighting to dishes and even books.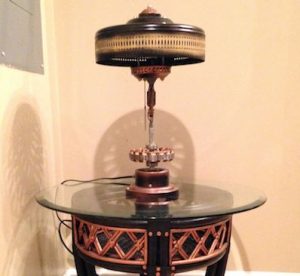 While the terms "fine" or "high" art typically apply to works that carry an intellectual and emotional sensibility alongside a dose of old-fashioned beauty, functional art infuses these aesthetic ideals into things that you might never have expected to view as art, like, say, a switchblade.
From an art history perspective, you could say that functional art is the inverse of Marcel Duchamp's famous readymades, where he transformed utilitarian objects—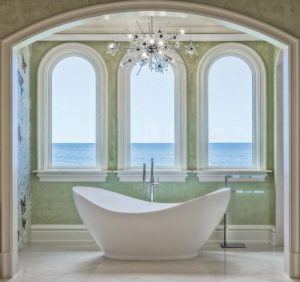 a urinal, a bottle rack, etc.—into conceptual artworks by fiat. It became art because he said it was. Functional artworks, by contrast, are highly crafted artistic creations that can perform utilitarian jobs, but that collector's might prefer to keep on the display shelf.
Today many functional art objects are as avidly acquired by collectors as their fine-art brethren, and are appreciated just as much for their beauty as their use. Ancient Chinese vases, for example,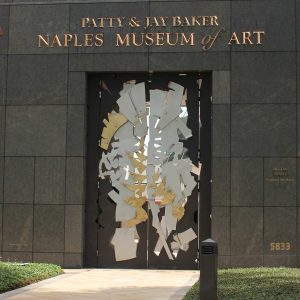 while still capable of performing their originally intended function (displaying flowers), are prized for their historic and aesthetic value more than anything else. And this is equally true of clocks, jewelry and valet boxes, lights and chandeliers, intricately-carved limestone fireplaces, and life-size figurines and wildlife sculptures which, positioned at the edge of a pond or pool, function as fountains, helping purify and circulate its water. Of course, one need look no farther than Artis Naples for two prominent examples of functional art – the Paley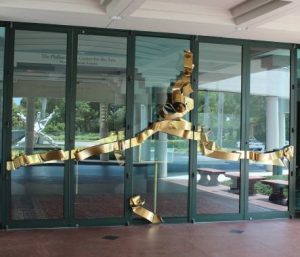 Gates at the Baker Museum of Art and the door handles to the performing arts hall.
The deadline for submissions is April 23, 2021. The exhibition will show in the grand atrium from May 7 through May 27, 2021.
___________________________________________
Davis Art Center issues call for June show 'Recaptured'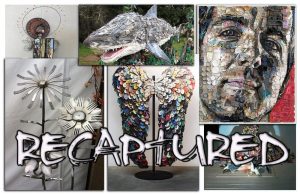 In June, the Davis Art Center will host Recaptured, a juried art exhibition that focuses on "recapturing" waste and turning it into a desirable piece of art.
For thousands of years, what was discarded by one creature was a resource of another. Then along came humans. Today, mankind generates at least 3.5 million tons of plastic and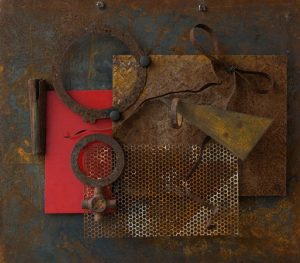 other solid waste a day, 10 times the amount a century ago. The U.S. is the king of trash, producing a world-leading 250 million tons a year—roughly 4.4 pounds of trash per person per day. But because we've become very good at hiding it, the problem of disposing of this among of trash does not seem particularly impending. But make no mistake. Waste poses a major problem not only for our species, but for the survival of the planet as a whole.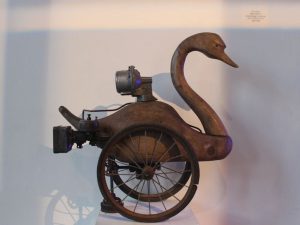 As a result, recycling has become an integral part of protecting the environment. Within this rubric, two approaches have emerged – downcycling and upcycling. In the former, the destructive cycle is slowed down but the resulting objects lose quality as a result of the process. In the latter, they acquire value thanks to creative intervention.
In this regard, artists are converting glass bottles, plastic bags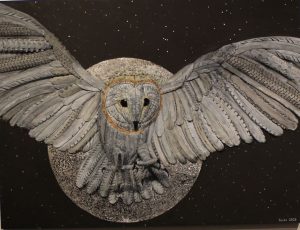 and other waste that would end up filling landfills or floating in the sea into a sustainable art that highlights the degradation of the planet by drawing attention to excessive or conspicuous consumption, the depletion of natural resources and the resulting environmental pollution. Artists engaged in this new genre and movement seek to transform waste such as paper, cardboard, wood, glass, plastics, metals and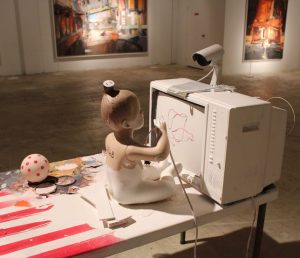 rubber into works of art.
The concept goes beyond the mere conventional of recycling. In fact, it goes well beyond the principle espoused by French artist Marcel Duchamps, Pablo Picasso and their contemporaries roughly a century ago that an artist transforms a manufactured object into art just by giving it a title and exhibiting it in a museum, gallery or art show. As a movement, the inclusion of waste in artistic compositions has morphed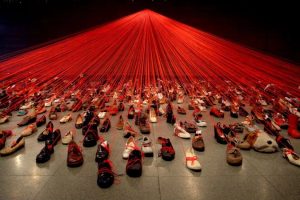 from "ready-mades," "junk art" and the "accumulations" of Franco-American artist Arman (who aggregated trash in airtight glass cylinders and boxes) to the use of waste as an artistic medium on a par with oil, acrylic and epoxy paints or marble, stone and metal. And from this detritus a generation of eco-artists has emerged who bring new meaning to their two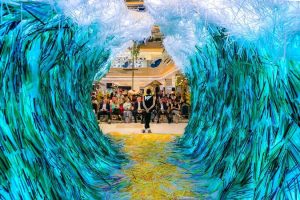 and three dimensional works and installation by engaging with the "reuse, reduce, and recycle" slogan through their craft.
With Recaptured, the Sidney & Berne Davis Art Center not only highlights this new artistic movement and genre. It joins eco-friendly initiatives and festivals springing up around the world such as Art of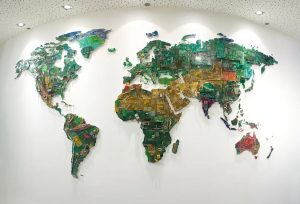 Recycle in Pennsylvania and the Seattle Recycled Arts Festival that have advanced the motto of "Reduce, Reuse, Reclaim, Repurpose, and Recycle," showing communities how they can express their creativity with extensive range by using recycled materials – and furthers the tradition of such local shows as the Alliance for the Arts' Rejectamenta show and the Ding Darling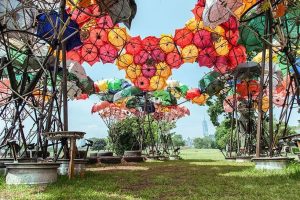 Wildlife Society's 2015 Upcycle! Art Fest.
Will you be – or see – the next Chiharu Shiota (whose Over the Continents installation featured an accumulation of nearly 400 individual shoes that Shiota personally collected, along with a note from each donor describing the people they have lost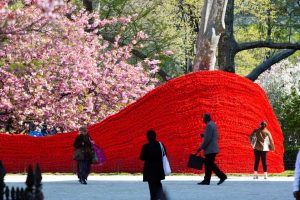 along with past moments, creating an emotionally charged installation), Von Wong (who created a large scale installation entitled Parting of the Sea that highlights the consumption of single-use plastics that he made from 168,000 plastic straws and recovered plastic packaging collected from the streets of Vietnam with the help of volunteers) or Susan Stockwell (whose work World features a gigantic world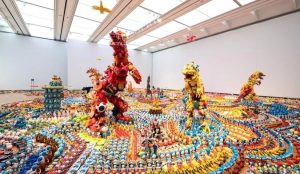 map made from recycled computer components, motherboards, electrical wiring, fans and myriad other components).
The deadline for submissions is May 20. The show will be displayed in the grand atrium between June 4 and June 24, and offers a $500 prize for Best in Show, $250 for SBDAC Staff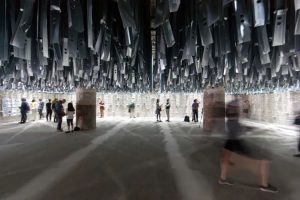 Pick and $250 for People's Choice.
Photos:
No. 2: Gift by Patricia Esposito
No. 3: Ride Eternal by Jay Lana
No. 4:  Death Owl by Andrew Corke
No. 5:  Aerial by Marcus Jansen
No. 6:  Over the Continents by Chiharu Shiota
No. 7:  Parting of the Sea by Von Wong
No. 8:  World by Susan Stockwell
No. 9:  City of Dreams by Izaskun Chinchilla Architects
No.10: Red, Yellow & Blue by Orly Genger
No.11:  Jurassic Plastic by Hiroshi Fuji
No.12:  Venice Architecture Biennale 2016 core exhibit by Alejandro Aravena
___________________________
5       ART FESTIVALS
Estero Fine Art Show at JetBlue Park on January 2 and 3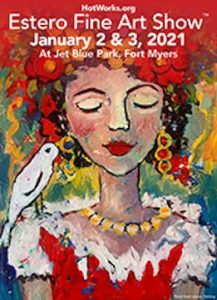 The 25th Estero Fine Art Show  comes to JetBlue Park (winter home of the Boston Red Sox) on Saturday, January 2, and Sunday, January 3. Since 2003 Hot Works has earned a national reputation for producing high end fine art and fine craft shows, and the Estero Fine Art Show lands in the top 100 outdoor shows in America every year. All work is original and personally handmade by the 70 quality juried artists who participate in the show. While at the art show, be sure to visit the Youth Art Competition for grades K-8 or ages 5-13 that is integrated within the art show. [Please note that while admission is free, JetBlue Park charges $5 for parking, good for both days with receipt.]
___________________________________
Naples New Year's Art Show is January 2 & 3
The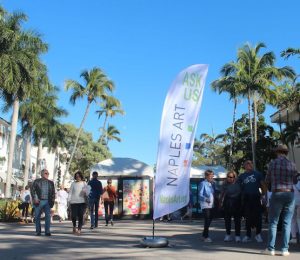 Naples Art Association's 25th annual Naples New Year's Art Show descends on Naples' Fifth Avenue South on the weekend of January 2 & 3, 2021. Each year, the artworks on display were valued collectively at more than $15 million. As in years past, every category will be represented, from original oils and acrylics on canvas, panel and galvanized aluminum to watercolors on paper, 2D and 3D mixed media, limited edition prints, photography, digital art, metal sculpture, wood carvings,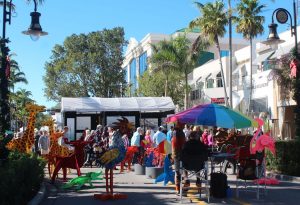 ceramics, hand-crafted jewelry, leather works and more. Because of its national ranking (Sunshine Artist consistently ranks it in its top 100 in the nation each year, and last year Naples New Year's came in at #15) and the beautiful weather in southwest Florida during this time of year, the Downtown Naples New Year's Art Fair draws 250 of the finest artists in the country, which explains why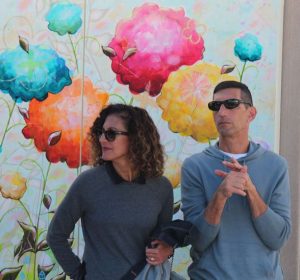 more than 15,000 art enthusiasts routinely turn out for this art fair last year. There's lots of art for every taste and pocketbook, so bring your credit card or checkbook.
Read on, and you'll notice that on Saturday, attendees get a bonus because the NAA's monthly members Art in the Park show coincides with Naples New Year's Art Show on Saturday.
________________________________
Art in the Park is on Saturday, January 2
Art in the Park will run alongside the Downtown Naples New Year's Art Fair on Saturday, January 2. Art in the Park not only features work by Naples Art Association member artists in booths set up in Cambier Park, but art demonstrations by NAA artists plus art projects for the whole family. Art in the Park is not just an add-on to the Downtown Naples New Year's Art Fair. It is a festival that has stood on its own merits for more than 63 years.
__________________________________________________
1st Wednesday Studio and Gallery Tour of 2021 is on January 6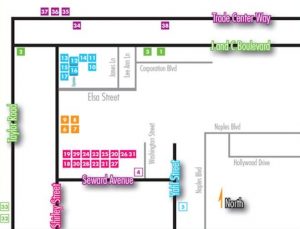 On Wednesday, January 6, the 1st Wednesday Studio and Gallery Tour returns to the Naples Art District with its full complement of two dozen plus galleries and over 50 professional artists for a 1:00-7:00 p.m. drive-and-park event that affords casual, curious art lovers and serious art collectors alike an unparalleled opportunity to visit some of Southwest Florida's most interesting artist studios and exhibitions. For directions, visit www.NaplesArtDistrict.com or just look for the magenta-and-white art flags.
____________________________________________________________
Marco Fine Craft Fair takes place on January 8 & 9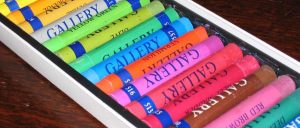 The Art League of Marco Island Fine Craft Fair takes place on Marco Island on Friday, January 8, and Saturday, January 9. This fair is held at 1010 Winterberry Drive, Marco Island, Florida 34145, which is toward the southern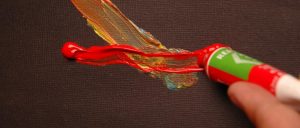 end of the island. Now in its 18th year, this craft fair provides browsers and art enthusiasts with some of the region's best original artwork, including paintings, watercolors, photography and digital art, ceramics, pottery, glass, clothing, jewelry and mixed media work.
__________________________________________________________________
Naples Artcrafters Fine Art & Craft Show takes place in Cambier Park on January 9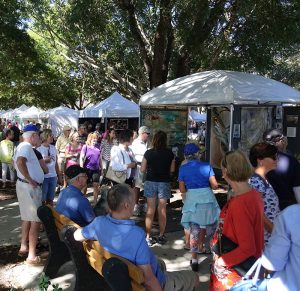 On Saturday, January 9 the Naples Artcrafters Fine Art & Craft Show returns to Cambier Park. The Artcrafters have been committed for more than 52 years to promoting excellence in arts and crafts and to supporting established artists, craftspersons and students by providing a venue for the display and sale of their work in a beautiful setting. At their shows, they present a wide array of artistic genres, styles and media, including paintings in oils, acrylics and watercolors, drawings in pen and ink and pencil, pastels, scissors art,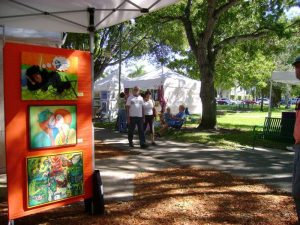 multi-media and collage, photography, ceramics, jewelry (including metalsmithing, metal clays, lapidary and beading), sculptures, pottery, clay, stained glass and fused glass, wood turning and carving, basket weaving, and more. The show features work by 90 juried artists.
________________________________________________
Bonita National returns to Riverside Park on January 9 & 10
The Bonita Springs National Art Festival invades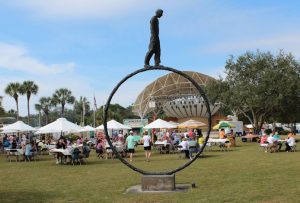 Riverside Park on Old 41 in historic downtown Bonita Springs again this year, and its first of three fine art festivals takes place on Saturday, January 9 and Sunday, January 10. In 2011, Bonita Springs National was ranked the #10 art festival in the nation by The Art Fair SourceBook and #11 by Sunshine Artist Magazine, and in 2017 it received a #2 national ranking.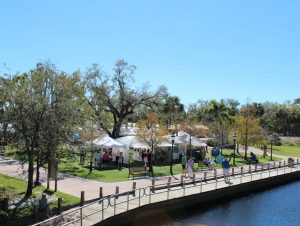 This festival stresses quality and originality, with the 211 artists juried into the show from across the United States, Canada, and even Europe exhibiting and selling original paintings, drawings, pastels, photography, handcrafted jewelry, clay works and ceramics, glass art, metal sculpture and more. Riverside Park is located at 10450 Reynolds Street or 27000 Old 41 Road in central Bonita Springs, Florida 34135.
__________________________________________________
Covid-19 compels Cape Coral Art Festival to go virtual this year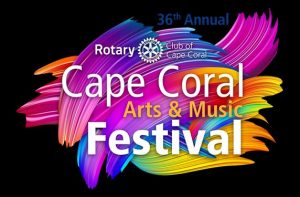 Covid-19 has forced a change in the 36th Annual Cape Coral Festival of the Arts. Last year, more than 120,000 people mobbed the Cape Coral Parkway to take in the art show and associated music festival. But in response to the pandemic, the Rotary Club of Cape Coral is taking this year's festival, but there will still be plenty to see and do. With live online events concentrated around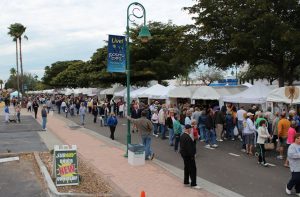 January 9 & 10, you can enjoy nature and park tours, city activities, and demonstrations by chefs and mixologist. And, of course, art abounds in genres that include fine crafts, woodcrafts, ceramics, glass, fiber, jewelry, mixed media, digital drawing, painting, photography, metalworks and sculpture, which you can view here. For more information, please telephone 239-699-7942.
____________________________________________________________
Remaining 2020-2021 season covered in Art Festival Calendar on ARTSWFL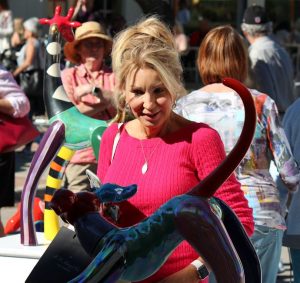 Given COVID-19, no one really knows what to expect from Southwest Florida's 2020-2021 art fair and festival season. At present, Florida has re-opened all venues, most at full capacity, and organizers are proceeding on the premise that they will be able to produce their outdoor art fairs and festivals as they have in the past. So subject to that caveat, here are the outdoor art fairs and festivals you will see throughout Southwest Florida through April 30, 2021.
_________________________
6      PUBLIC ART
Public Art Committee seeks artist for aesthetic centerpiece for new park at The Forum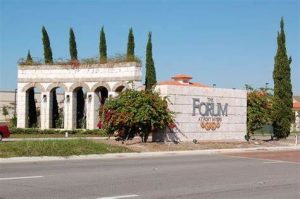 here's a new park being constructed out at The Forum, and the City's Public Art Committee is seeking an artist to create a $50,000 artwork to serve as the park's aesthetic centerpiece.
The Forum is a 706-acre master-planned, mixed-use development located between Colonial Boulevard and SR. 82 east of I-75. It contains retail, residential, and office sites.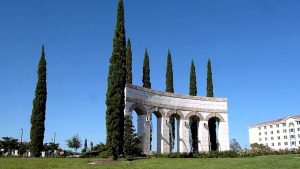 Originally developed by a group spearheaded by former NBA star and renowned coach Pat Riley, The Forum takes its name from the arena that is home to the world champion Los Angeles Lakers basketball team. Riley won an NBA title as a player for the Lakers in 1972 and coached the team to championships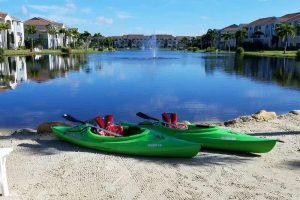 in 1982, 1985, 1987 and 1988.
Prior to its development, three generations of the Zipperer family raised gladiolus on the property. John O. Zipperer and his family were part of a group on entrepreneurs who established an industry based in Iona beginning in 1935 that millions of glads for more than five decades to every state in the Union east of the 

Rocky Mountains.