Grant Recipient Show open to public weekdays in November at Langford Kingston Home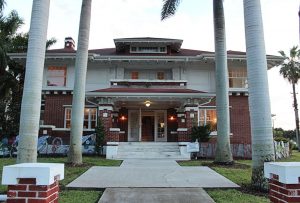 The Fort Myers Individual Artist Grant Recipient Show is on view now through November 27 in the historic Langford Kinston Home in the downtown Fort Myers River District. The exhibition showcases the work of artists who received grants from the City of Fort Myers in 2018 and 2019, including (alphabetically) Patricia Collins, Lily Hatchett, Krista Johnson, Leo Johnson, Mike Kiniry,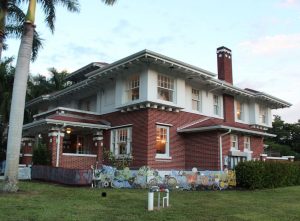 Tim Smith, Terry Lynn Spry, Berry van Boekel, Gregory and Warren Van Kirk and Rosaline Young. [Please click on the foregoing hyperlinks to learn more about each artist and their body of work.] As an added bonus, busts cast in 1990 by North Fort Myers sculptor D.J. Wilkins for the Harborside Event Center are on display in the foyer of the Langford Kingston Home along with a bust of Seminole Chief Billy Bowlegs.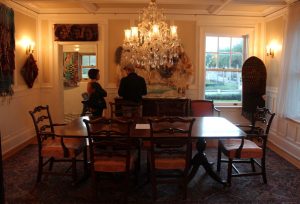 The exhibition is open to the public weekdays between 9:00 a.m. and 1:00. Please call ahead to the Uncommon Friends Foundation at 239- 337-9505 to arrange for access to the Home by a Burroughs House docent. There is no charge, although a $5 donation is suggested to help defray the cost of maintaining both the Burroughs and Langford Kingston Homes.
The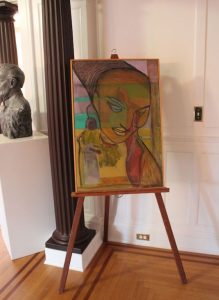 Langford Kingston Home is administered by the Uncommon Friends Foundation (which also operates the Burroughs Home and the scene of Holiday House each December).  The Langford-Kingston Home is a rare Chicago Bungalow Style Home that possesses architectural features normally associated with Frank Lloyd Wright. It was built in 1919 by Walter Langford, a prominent figure in our area's citrus, railroad and banking industries. In fact, it was Langford who built the elegant Beaux Arts First National Bank building on the southeast corner of First and Hendry Streets. The home was purchased by the Kingston carburetor inventor, George Kingston, five years after Langford's sudden and untimely death in 1920.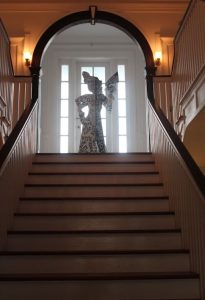 It was ultimately acquired by the United Methodist Church, which donated it to the City of Fort Myers in 2001. The house was moved in May of 2003 to a lot across the street from the Burroughs Home, another historically preserved building in downtown Fort Myers.
The Uncommon Friends Foundation was founded in 1993 to carry on the generational values that Fort Myers businessman Jim Newton wrote about in his famous book, Uncommon Friends, which documents Newton's experiences with Thomas Edison, Henry Ford, Harvey Firestone, Dr. Alexis Carrel and Charles Lindbergh and the personal traits that he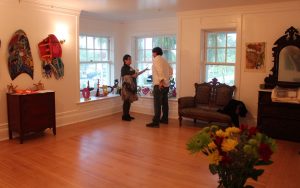 believed set them apart. It is those personal traits that the Uncommon Friends Foundation is committed to carrying forward in today's culture.
For more information about the exhibition, please contact Fort Myers' Public Art Consultant, Tom Hall, at 239-691-2292 or tom@artswfl.com. For more information on the Uncommon Friends Foundation, the Langford Kingston and Burroughs Home or Holiday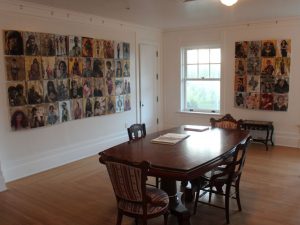 House, please contact UCF Business Manager Laura Pegler at office@uncommonfriends.org.
November 8, 2021.