Outfit No. 14 – soft and velvety catsuit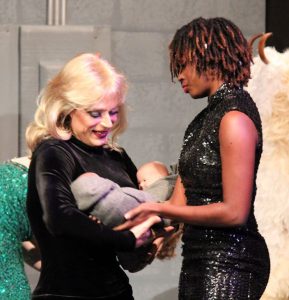 From the red evening gown, Miss Tracy goes to a black velvet catsuit.
"I had a big beautiful necklace picked out, but in this scene I'm going to handle Jo and Casey's babies," relates Clay Brown, who not only plays Miss Tracy Mills in The Legend of Georgia McBride, but did all her costumes. "No woman is going to want to have jewelry next to a baby's face, so I didn't use the necklace."
But he did go with velvet because it's soft and slinky.
"And here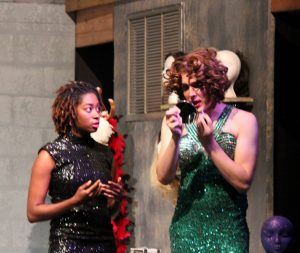 I don't care if the zipper gets stuck because I'm just wanting to get to my godbabies and I'm only there to facilitate the final scene between Casey and Jo any way."
June 26, 2019.
RELATED POSTS.