Outfit No. 16 – take a bow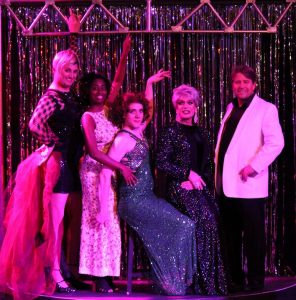 For the bows, Clayton Brown dresses his character, Miss Tracy Mills, in a long duster and silver wig.
"The duster has all this holographic sequins," Clay explains. "They're the best sequins for spotlights because they change color. They're like diamonds and I love them."
He also has time change shoes, which I've added all these Sowarski crystals to and long earrings.
And he changed the lipstick to a dark velvet matte.
"No shine looks better with the silver wig."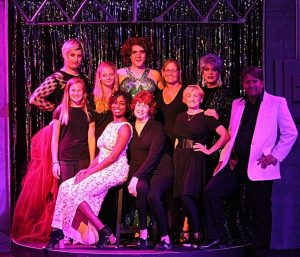 "That's my 16th costume change, 10 in the Second Act. In 20+ years of doing theater, I've never done a show with so many costume changes. I've never done a show more challenging, or more rewarding."
June 26, 2019.
RELATED POSTS.