'Chechens' play dates, times and ticket information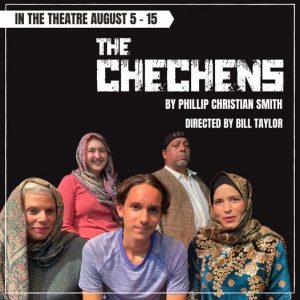 Play:  The Chechens
Playwright:  Phillip Christian Smith
Synopsis:  Set in modern day Grozny, the capital of Russia's Chechen Republic, rumors are going around that "certain people" are being rounded up and held in a camp on the east edge of town. A family finds itself at a crossroads when learn that little brother may be the next target. Will they protect him? Turn him in? Or go so far as to honor-kill him? What prevails in the end -religion, politics or love?
Honors: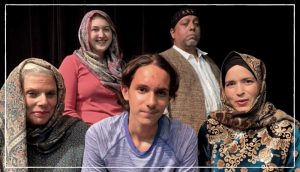 This play is the 2019 winner of the Janet and Bruce Bunch New Play Contest Award.
Director:  Bill Taylor
Cast: Reuben Garcia, Miguel Cintron, Sharon Isern, Hollis Galman and Madelaine Weymouth.
Play Dates and Times:  August 5, 6, 7, 12, 13 & 14 at 7:30 p.m. with a 2:00 p.m. matinee on August 15.
Tickets:  Tickets are $30; $25 for Alliance members.
Location:  The Alliance for the Arts, 10091 McGregor Blvd, Fort Myers< FL 33919
COVID Precautions: The Alliance has an air purification system that uses ionization and UV light to reduce virus particles, allergens and bacteriophage. However, given the risks posed by the Delta Variant of the COVID virus, face masks are required at all times and you are advised to keep 6 feet (2 meters) between you and others.
July 30, 2021
RELATED LINKS