'Me Too Nice' filmmaker Jamie Anderson did it her way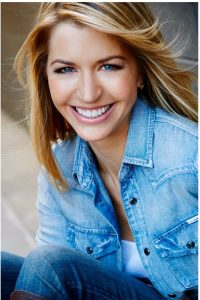 The Fort Myers Film Festival screens Jamie Anderson's comedic satire Me Too Nice at 1:30 on Thursday, May 13. Anderson is a writer, director, filmmaker and actor living in Los Angeles. She is regarded as one of the most innovative filmmakers in L.A. today, and perhaps there is no greater testament to her creative elan and pop culture sensibilities than the work she did this past summer in penning and directing the first commercial ever released by Craig's Vegan, a dairy-free ice cream available inside and out of Craig's West Hollywood.
Okay, so maybe you haven't heard of Craig's until just this very moment, but were you to score a table in the dimly lit West Hollywood eaterie, on any given night you might see Gaga, Clooney, Elton John or a Kardashian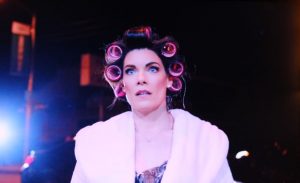 dining and imbibing. But owner Craig Susser did not hire Jamie Anderson to promote his already-popular restaurant. Rather, he had in mind a commercial touting the vegan ice cream line that he launched in 2018 with four delectable flavors, Melrose Mint Chip, Sunset & Strawberry, Kursten's PB Krunch and Killa'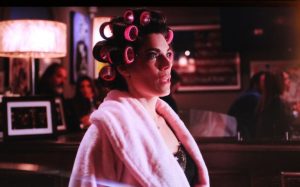 Vanilla.
What Anderson came up with is pure genius.
A beautiful woman exits a car and dashes into Craig's. But she's not wearing Roberto Cavalli or Bottega Veneta. No, she's sporting a white bathrobe and has her hair in pink curlers. Once inside, she darts past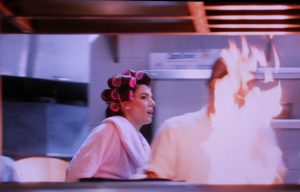 puzzled patrons and kitchen staff. This girl's on a mission. She hasn't come for appetizers or dinner. With Indiana Jones determination, she's focused on the Holy Grail of ice creams – Craig's Vegan Melrose Mint Chip.
Quarry in hand, she discards the lid, grabs a spoon from a quizzical guest and heads outside. And as the paparazzi bath her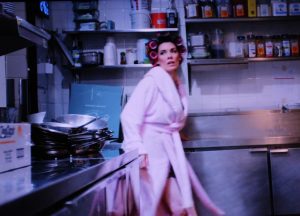 countenance in the endless flicker of flash bulbs, she digs into the elixir with a look of sheer rapture that borders on the orgasmic.
But here's the rub.
First, that quizzical guest? He's Craig Susser in the flesh.
Secondly, the action unfolds against the backdrop of Frank Sinatra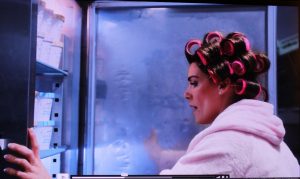 crooning "My Way." Yep, Old Blue Eyes' estate permitted Susser and Anderson to use the iconic anthem, which had to be music to Anderson's ears as she's a huge (and I mean huge) Sinatra fan.
So pandemic notwithstanding, Anderson wrote and directed the ad which first aired on July 29,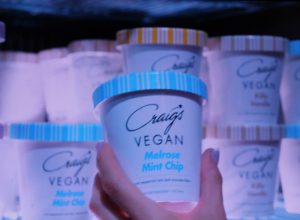 2020.
And now she's been shortlisted for this year's Telly Awards. (She gonna need a bigger shelf.)
No wonder Viva Glam Magazine has identified her as "The New Female Director to Watch Out For in 2020." Or that The International Screenwriters Association placed her on its "Top 25 Writers to Watch" list in 2018.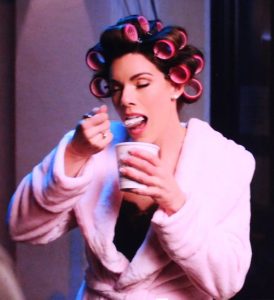 And lest you get the idea that the Craig's Vegan commercial was all Anderson accomplished during the COVID shut-down, you should also know that she not only completed Me Too Nice, but the pilot for a comedy called Pumas that she shot up the road in Tampa.
She followed that up with the feature You Be You, a family dramedy set in the Deep South, which won her a fellowship to the esteemed Rocaberti Writers Retreat in Barcelona, Spain (and which she also directs)
She is directing two features this year.
The first is a romance,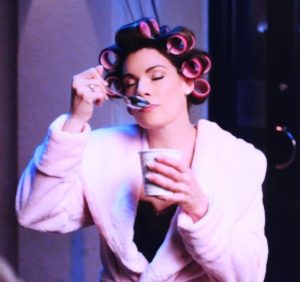 Summer in Rome, which she co-wrote and which Simon Fawcett is producing. The other is a comedy called Pregnant in Las Vegas which she wrote and is directing for Patriot Pictures.
It's this kind of work you can expect to see on May 13 when the Fort Myers Film Festival screens Anderson's #MeToo satire Me Too Nice.
Go here to view the Craig's Vegan commercial.
April 12, 2021.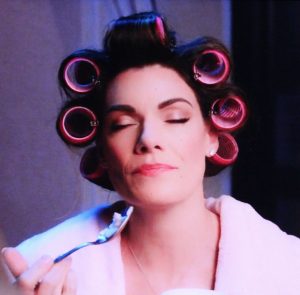 RELATED POSTS.