Meet December 2021 TGIM celebrity judge Stephanie Davis
Stephanie Davis will be one of the celebrity judges at December's TGIM screenings. Known by many as the Downtown Diva, Stephanie is social commentator and event photographer at Florida Weekly, where her column, "The Diva Diaries," can be found along with her society photos. (Both are also available online at www.floridaweekly.com.) She established, developed and perfected her Downtown Diva persona while at the Fort Myers News-Press, where she kept her finger on the pulse of the Fort Myers social scene since her column debuted in 2000.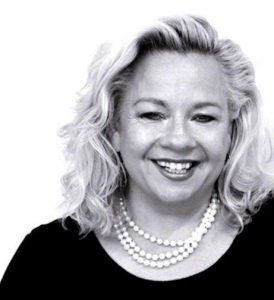 Before moving into print media, Stephanie spent 15 years working as an on-air personality at a variety of local radio stations. She was the Director of Development at Island Coast AIDS Network of SWFL (2002-2004), an Associate Director at Florida Repertory Theatre (1998-2002), Director of Programming and staff member at 99-X Radio/Beasley Broadcasting (1995-1998, where she was popularly known as "The Retro 80s Diva") and a Producer at The Troubleshooter/FOX News (1993-1994). She is still a radio personality in the employ of Fort Myers Broadcasting Company.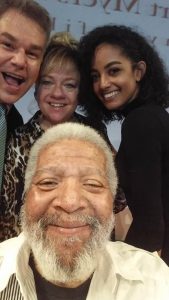 Her film analysis and commentary are informed by years of work both on the boards and as a stage director. A consummate actor, Stephanie Davis has appeared on a variety of Southwest Florida stages over the past 30 years, including Theatre Conspiracy at the Alliance, Laboratory Theater of Florida, the Off Broadway Palm and Florida Repertory Theatre, where she also served as Associate Director when the company was first founded. On the other side of the footlights, Stephanie has directed numerous shows at both Lab Theater (she made her directorial debut in 2012 with Extremities, but local audiences are still talking about the 2019 production of The Vagina Monologues and the 2016 production of Joshua Harmon's Bad Jews, in which Davis directed Stella Zuri, Matt DeNoncour, Kate Dirrigl and Daniel Cancio) and Theatre Conspiracy (where she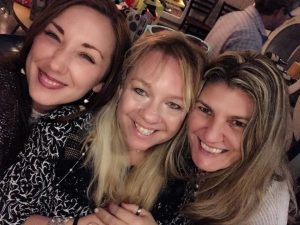 directed 5 Lesbians Eating a Quiche and previously directed Lillian Hellman classic, Toys in the Attic, starring Rachel Burttram, Karen Goldberg, Jason Drew and Ashley Kellam.
Go here for the rest of Stephanie's extensive resume.
December 4, 2021.
RELATED POSTS.