'Full Circle' documents NFL receiver Anquan Boldin's efforts to help those in need
The 8th Annual Fort Myers Film Festival takes place March 21-25, 2018. Among the more than 90 films that will be screened during the festival's five-day run is Full Circle, a short documentary directed by award-winning filmmaker Raymond Knudsen. The film follows FSU alum and Super Bowl champion Anquan Boldin and the charitable initiatives he has undertaken throughout his hometown of Pahokee, Florida.
Anquan Boldin always knew his life was bigger than football. Despite a 1999 BCS national championship with Florida State University, 2013 Super Bowl championship with the Baltimore Ravens, and a likely future spot in the NFL Hall of Fame, Boldin's life mission has always been to benefit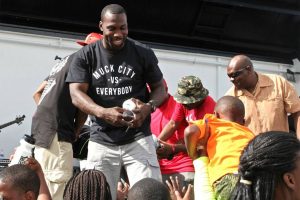 the lives of the less fortunate in all the communities he's played for, along with his hometown of Pahokee. , Florida.
Boldin was awarded NFL Man of the Year honors in 2015 for his philanthropic efforts off the field. He retired from the NFL in 2017 in order to fully commit his time to helping others.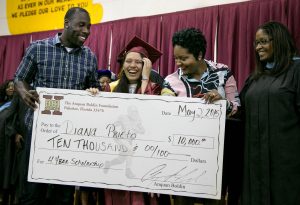 Growing up 30 minutes away in the suburbs of Wellington, Florida, Raymond Knudsen experienced a way of living that was far different than one in Pahokee. He got an early start in film, highlighted by a 2014 scholarship from Hollywood superstar and FSU alum Burt Reynolds along with a plethora of festival screenings around the country, and was recently accepted into Florida State University's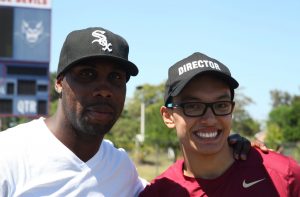 nationally-renowned film program.
Entering his second semester, the Bachelor's program assigns students to complete a documentary project that affords them the opportunity to travel throughout the country during the month of March to capture any story of their choice. With a passion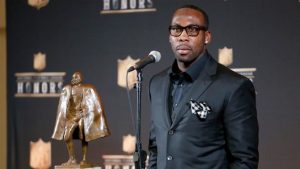 for football and newly-discovered desire to tell meaningful stories, Knudsen came across Boldin's touching story and began developing Full Circle, which highlights Boldin's charitable work in Pahokee.
"I grew tremendously as an individual and filmmaker throughout this process,"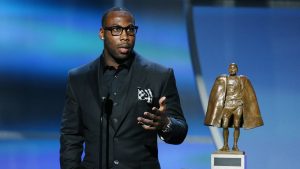 reports Knudsen, who directed and produced the documentary. "Traveling throughout and learning about a place that I grew up so close to was very enlightening and humbling."
The short documentary features interviews with members of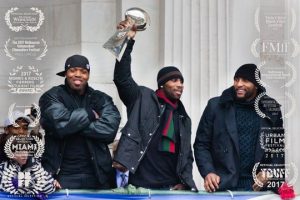 Boldin's family and reveals the true kindness underlying Boldin's efforts to help those who are less fortunate than he. Boldin created a non-profit organization in 2004 known as the Q81 Foundation, and is dedicated to expanding the educational and life opportunities of underprivileged children with opportunities such as a scholarship program, toy drives, and an annual Q-Fest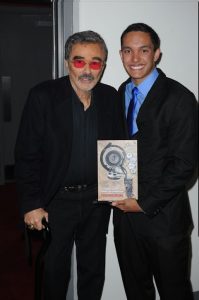 that has been the cornerstone in generating resources to sustain the charitable giving to which Anquan and his family are so dedicated.
The short documentary has screened at over 15 festivals around the country, and will be screening on South Florida PBS later this year as part of their film-maker program that brings much-needed exposure to over 50 South Florida stories.
"The plan from here on out is to make films and documentaries with a positive message just like this one," Knudsen adds. "I hope this documentary inspires others in and out of the public spotlight to give back to others like Boldin has."
Full Circle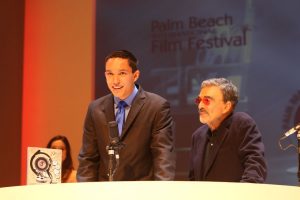 will screen in the grand atrium of the Sidney & Berne Davis Art Center at the 2018 Fort Myers Film Festival on Saturday, March 24th at 4:00 p.m. For tickets or more information, please visit http://www.fortmyersfilmfestival.com.
March 16, 2018.