'Let It Shine: The Story of the Women's March SLO'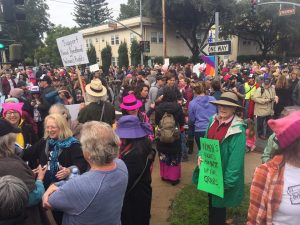 Like many of the marches that took place around the world on January 20, 2017, the Women's March in San Luis Obispo was a unifying event for a wide variety of causes and people, with 10,000 strong gathering to express their love and support for each other and human rights. Let It Shine: The Story of the Women's March SLO is a fun look back at how a true grassroots effort led to the largest assembly of its kind in San Luis Obispo – and now serves as a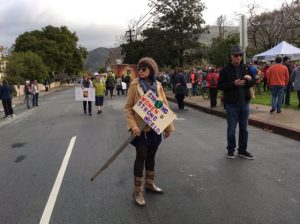 springboard for social activism heading into the 2018 mid-term elections.
Robert Williams directed and co-produced this 22-minute documentary with Women's March SLO organizers. Fort Myers Film Festival attendees will be only the second audience to see Let It Shine, which premieres at the Fremont Theater in downtown San Luis Obispo on March 14, 2018 as part of SLO's widely-respected and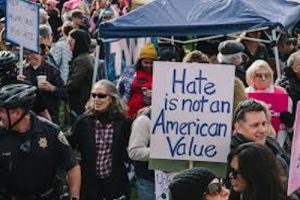 beloved international film festival.
The Fort Myers Film Festival has a tradition of shining a light on women's issues. Last March, the Fort Myers Film Festival screened Women of Maiden, a 66-minute documentary produced and directed by Olha Onyshiko that portrayed the critical role that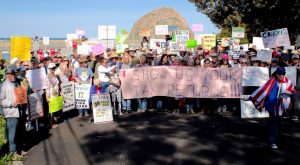 females played (and continue to play) in the Ukrainian struggle for democracy and freedom. [For more, read here.] And this past October, co-hosts Eric Raddatz and Melissa DeHaven gave T.G.I.M. attendees a sneak peek of a 7-minute rough cut of Ms. Onyshiko's current documentary, Women Stand Together, which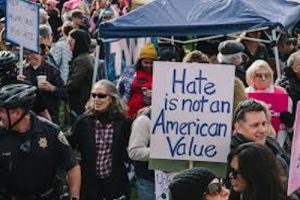 chronicles the women's march that took place in Washington D.C. the day following President Donald Trump's inauguration. [For more, read here.]
There are certain things in life that only work if you show up. Democracy is one of them.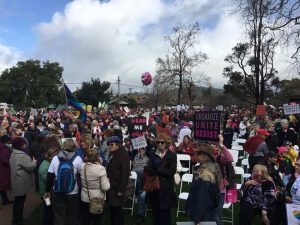 Another is viewing this documentary. It screens at the Alliance for the Arts during the 10:00 a.m. block on Saturday, March 24.
February 27, 2018.
RELATED POSTS.