'Our New President' revisits Trump's election and fake news – from Russia's perspective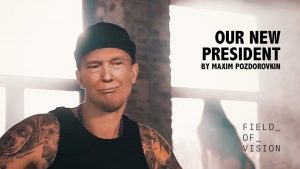 The 8th Annual Fort Myers Film Festival invades venues across Lee County between March 21 and March 25, and one of the more controversial films that will be shown during the fest's five-day run is sure to be Our New President, an archival documentary that explores the cult of Donald J. Trump through fake news and other methods of destabilized perception.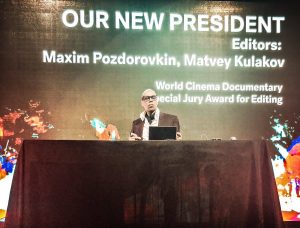 Compiled from state-controlled political programming and congratulatory addresses to Trump from average Russians, the film shows that Russia's fawning over Trump was actually a carefully-manufactured ideological project.
Our New President was one of the opening night films at this year's Sundance Film Festival. It tells the story of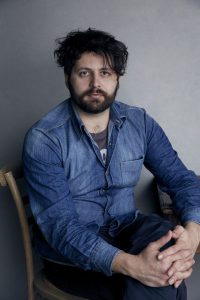 Donald Trump's election entirely through the aperture of footage drawn from Russia's state-sponsored propaganda machine and amateur YouTube clips. By turns alternately horrifying and hilarious, the film paints a satirical portrait of Russian meddling in the 2016 election that explains why the Russians are proud to call Donald Trump "our new president." Although Trump doesn't even appear until more than 15 minutes into the film, he is portrayed pretty much right from the jump as a flunky of Vladimir Putin or, as one YouTuber puts it, conclusive proof that "a woman can never be made president."
The film is directed by New York-based documentarian Maxim Pozdorovkin, whose earlier doc Pussy Riot: A Punk Prayer won a prize at Sundance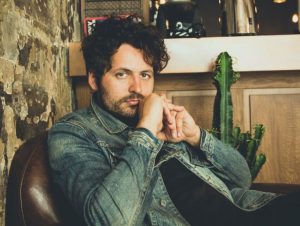 in 2013.
"[T]his is … an impressively assembled work, edited with brio by Pozdorovkin and Matvey Kulakov," writes reviewer Leslie Felperin for The Hollywood Reporter on January 18. "Moreover, even the most hardened news junkies, accustomed by now to the near-daily drip-feed of crass, offensive utterances from Trump and his more troglodyte American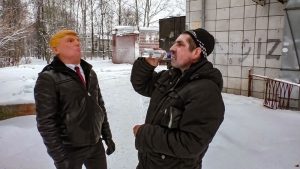 supporters, may gasp at the open misogyny, racism and sheer stupidity on display here from some citizens of the steppes. It's not all positive, however — a TV palm reader traces a line on Trump's unusually short thumb, as he points out, indicating a lack of higher cognitive ability."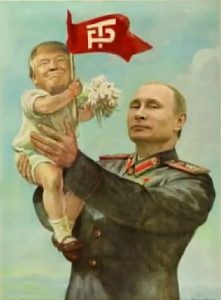 Felperin goes on to point out that while the Russian press and public don't apparently know any more than we do about the nature and extent of their government's tactics to shape the outcome of the 2016 election, they're just less shocked by it.
Of course, the documentary makes it clear that Russian citizens are largely brainwashed by Russia's all-fake-all-the-time news culture. Writing for Variety, reviewer Owen Gleiberman remarks that what the film "reveals is that fake-news culture is now an escalating global phenomenon, a tidal wave of untruth that's growing and surging in power: in Europe, in the United States, and in the authoritarian regimes — like Russia's — that perfected this virus in the first place.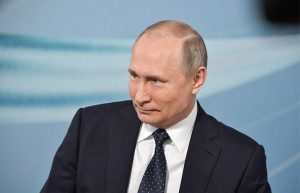 It's a brave new world, but in many ways it's an old world, a medieval cosmos of strong-man heroes, and evil spirits doing battle, and more and more of the masses of men and women reduced to brainwashed pawns."
Both Leslie Felperin and Owen Gleiberman agree that the documentary doesn't really present any new facts of information.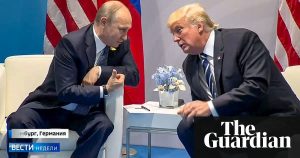 It's a montage of information that's already in the public domain that's been reconfigured to tell a story. But what may seem new to American audiences is the manner and degree to which Russian president Vladimir Putin has co-opted Russian media.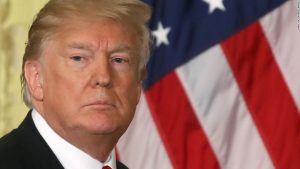 "The film chronicles how Putin remade the Russian media, gutting the nation's one relatively free and objective news program, NTV, and consolidating state control over Russia 1, the nightly news show broadcast from a studio located in Ostankino Tower, the radio and television space needle built by the Soviet regime in 1967. (It's the tallest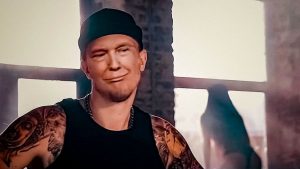 free-standing building in Europe.)," writes Gleiberman in the January 19 Variety review of Our New President.
Supplementing NTV today is RT (Russia Today), an international news channel that is viewed nightly by a global audience of more than 700 million in 100 countries.
"Who shills for Russia Today, peddling lies and tabloid hokum?" Gleiberman asks. "Roger Stone does – and so, as we see, does Larry King."
And if RT sounds vaguely familiar, it's because former Trump Administration National Security Adviser Michael Flynn was the man seen seated between RT head Margarita Simonyan and Vladimir Putin at that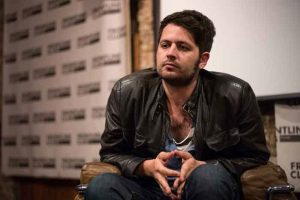 black-tie dinner thrown to celebrate RT's 10-year anniversary that figured prominently in the indictment brought by Robert Mueller against the retired general (and to which he has pleaded guilty and is now awaiting sentencing).
Regardless, the film makes the point that Putin views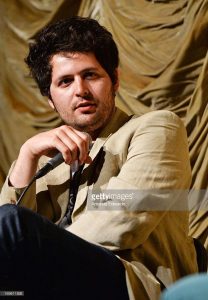 broadcasting as a tool to be employed toward the achievement of a intransigent end – elevating Russia as a world power while simultaneously diminishing the role and influence of the United States and its key European allies.
"In Putin's Russia, what matters is that broadcasting is a medium for ensuring unity and the message itself doesn't matter very much," writes Charlie Phillips for The Guardian in his review of the film. "Putin's Russia and Trump's America rely not only on fake news, but also fake humans consuming it who are happy with the fakeness if it's a good spectacle and a laugh. For making smart observations like this that creep up on one slowly, and maintaining constant interest in a film crafted with such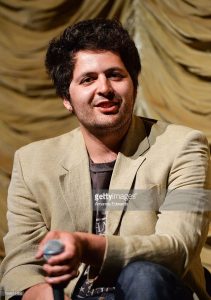 complexity, Pozdorovkin is to be congratulated."
You will have four chances to see the film on Saturday, March 24. It will be shown at new FMff partner AMC Classic Merchants Crossing 16 in North Fort Myers at 11:30 a.m. and at 3:00, 7:00 and 9:00 p.m. The documentary has a 77-minute running time.
March 19, 2018.
RELATED POSTS.