Spotlight on March, 2020 TGIM celebrity judge Angela Melvin
Seated at the celebrity judging table for tonight's TGIM screenings will be Angela Melvin. She'll be joined for tonight's final TGIM of the 2019-2020 season by Marc Collins (SalusCare), Sarah Owen (Southwest Florida Community Foundation) and actor April Florio.
Born and raised in Fort Myers, Florida, Angela Melvin is the Founder of Valerie's House, an organization that focuses on providing children and families who have lost a loved one a loving place where they can grieve together and learn the tools to go on and live fulfilling lives.
As a 10-year-old in Fort Myers, Angela lost her mother, Valerie, to a car accident.
"With a place like Valerie's House, I would have connected with children like me and it could have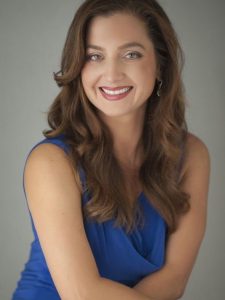 made all the difference in my life," says Angela, who was supported in her own grief with the help of her father and a strong family structure.
Prior to starting Valerie's House, Angela spent several years working with non-profits, including the Wendt Center for Grief and Loss in Washington, D.C. as a board member, and Big Brothers Big Sisters as both a board member and its Lee County Community Director.  Most recently, Angela was the Executive Director of the Fort Myers based Uncommon Friends Foundation.
Each of these positions presented unique challenges.
Prior to working in the non-profit sector,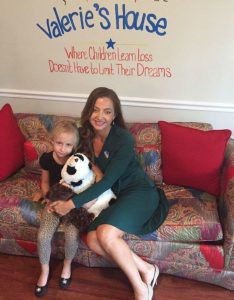 Angela spent 10 years as an on-air television news reporter, and as a Communications Director for a congressman in the U.S. House of Representatives on Capitol Hill in Washington, DC.
Angela was honored as a News-Press "Person of the Year" Finalist in 2016,  and a Gulfshore Business "40 under 40" in 2015. She holds a Bachelor of Science in Journalism and Communications from the University of Florida in Gainesville, Florida.
March 2, 2020.
RELATED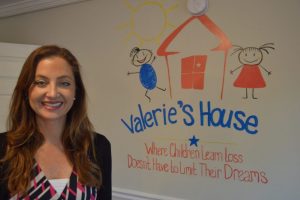 POSTS.