A note about Fort Myers' public art program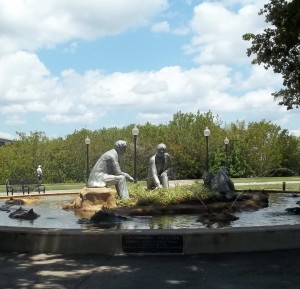 The City of Fort Myers has been quietly building a public art collection for decades. Its earliest public artwork, the Tootie McGregor Fountain, dates back to 1913, with The Spirit of Fort Myers (popularly known as Rachel at the Well) at Edison Park on McGregor Boulevard being cast by sculptor Eric von Zengen in 1926. Sometime during the 1950s, local resident Evelyn Rhea donated a 70-year-old white marble sculpture of a German siren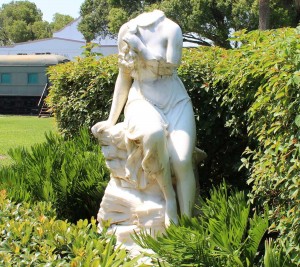 named Lorelei, but it would be another 30 years before North Fort Myers sculptor D.J. Wilkins began casting a host of representational sculptures beginning with the Henry Ford Bust in 1985. The next fifteen years would see the "Sculptor of Fort Myers" add landmarks like The Florida Panther (1988), Uncommon Friends (1988), The Great Turtle Chase (2000) and Clayton (2000) to the Centennial Park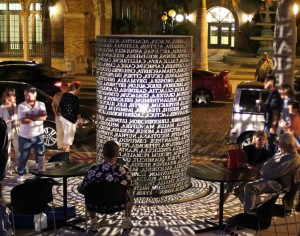 landscape, the Harborside Collection of busts in 1989, and the Wes Nott Statue at Lee Memorial Park (2000). In 2001, Florida Power & Light Co. gave the city Caloosahatchee Manuscripts (the Jim Sanborn light sculpture that bathes the Sidney & Berne Davis Art Center in illuminated letters after nightfall) to commemorate the conversion of its power plant from oil to natural gas. But it was not until 2004 that the city established a formal public art program.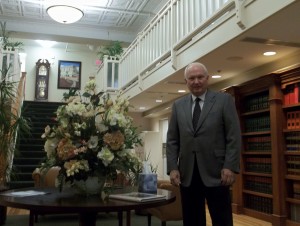 First introduced by former mayor Jim Humphrey (right), City of Fort Myers Ordinance 118.7.7 today encourages private and public developments with a building construction value of $250,000 or more to either purchase pubic art valued at, or make a contribution the public art fund in an amount equal to, 0.75 percent of such costs, but not to exceed $75,000 in any event. The ordinance applies to new commercial construction (including projects zoned for industrial use), existing buildings that are remodeled where the construction value equals or exceeds 50 percent of the replacement cost of the structure, single-family residential development of more than 25 lots and multifamily residential developments such as condominium projects that create 50 or more residential units. Lee County school district properties are also excluded from the ambit of the program.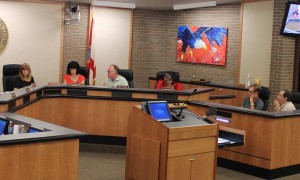 Monies contributed to the city's public art fund are administered by a 9-member Public Art Committee (which consists of 7 voting members and 2 alternates). Currently, this committee is chaired by Ava Roeder, a former Cypress Lake High Center for the Arts instructor (pictured right with sculptor David Black). Its members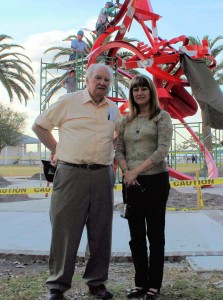 include Vice Chair Robert Sanford, ArtFest Executive Director Sharon McAllister, Gwen Middlebrooks, William Taylor, Jared T. Beck and David J. Meo, as well as alternate Patricia Collins. Members serve for three year terms, are not compensated, and must either be a resident of the city, work in the city, or be a member of an arts board or committee that is located in the city. The Public Art Committee oversees the commissioning, review, installation and maintenance of public art within the City.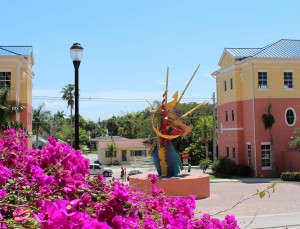 In 2009, Riviera Development Group became the first private developer to place a public artwork on its development site pursuant to the city's public art ordinance. A colorful freestanding sculpture that stretches three stories into the Florida sky, Albert Paley's Naiad sits today at the entrance to the St. Tropez Condominium Complex (which includes adjoining Beau Rivage).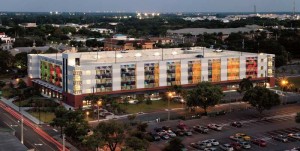 In 2010, the city partnered with Lee County to install 30,000 square feet of art panels called Parallel Park on the newly-constructed 5-story Lee County Justice Center Parking Garage. Created by New York abstract expressionist Marylyn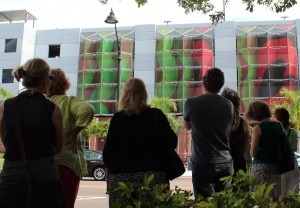 Dintenfass, the twenty-two 22 x 33′ panels not only have first-time visitors asking if the parking garage is the fine art museum, they have brought Fort Myers considerable national attention in the form of articles and a 2011 monograph by Aliza Edelman titled Marylyn Dintenfass Parallel Park.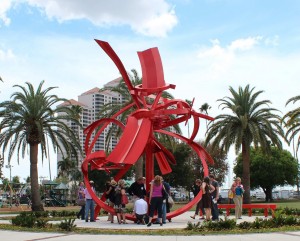 But the first public artwork to be commissioned and installed by the Fort Myers Public Art Committee using funds contributed by developers to the city's public art fund is a Dupont red proto-architectural sculpture titled Fire Dance. Dedicated March 2, 2012, Fire Dance is the product of internationally-renowned monumental sculptor David Black, whose design beat out those submitted by 161 other artists who vied for the honor of creating a piece that represents the energy and vitality of Centennial Park during public events such as concerts, jazz festivals and Fourth of July fireworks displays.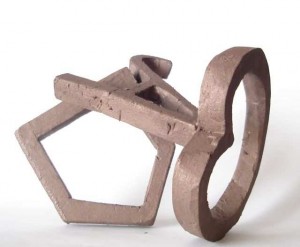 At present, the Committee has several projects under consideration and development, including one commemorating Fort Myers' role as a leading cattle producer and exporter in the early 20th Century (Marks & Brands), another honoring the civic leaders and residents of Fort Myers' Dunbar community, and a third that will place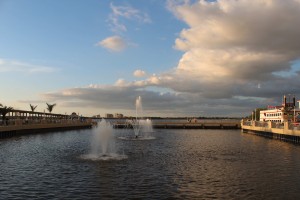 dozens of public artworks around the riverfront's new 1.8 acre river basin that will one day serve as the visual hub for the Harborside Event Center, an adjoining 12-story 220-room convention-quality hotel, waterside galleries, retail shops and restaurants and Art of the Olympians.
[The Florida cities that have enacted public art ordinances reads like a AAA directory of tourist destinations: Bradenton, Bonita Springs, Boynton Beach, Clearwater, Coconut Creek, Coral Gables, Coral Springs, Delray Beach, Dunedin, Fort Worth, Gainesville, Homestead, Jacksonville, Key West, Lauderhill, Largo, Miami Beach, Miami Gardens, Naples, North Miami, Orlando, Palm Beach Gardens, Pompano Beach, Port St. Lucie,  Sarasota, St. Petersburg, Sunrise, Tamarac, Tampa, Tarpon Springs, Village of Key Biscayne, Village of Palmetto Bay and West Palm Beach. However unlike Fort Myers' ordinance, which merely encourages participation by private developers, each of these percent-for-art ordinances is mandatory.]
Benefits of Public Art
The preamble to the city's public art ordinance notes that "public art provides artistic and cultural resources that enhance the quality of life for individuals living and working in the city." More expansively, urban planners and art consultants believe that a vital and robust public art program:
boosts/strengthens civic pride;
enhances and defines a city's identity;
reflects the unique character and history of the city;
burnishes the city's image to the outside world;
creates an important positive impression for visitors;
enables the community to attain recognition as a regional and national leader in the visual arts;
symbolizes a community's maturity;
expresses the vision of community leaders;
makes a statement about the community's values and culture;
elevates the image of proximately-located corporate enterprises;
spurs economic development in the community;
creates visual and aesthetic landmarks;
creates positive mental images;
imparts a more aesthetic, cohesive visual and physical appearance;
enriches the public environment visually;
makes the beautification of the city a matter of the highest priority;
enhances the climate for artistic creativity in the community;
brings art and art education to the entire community;
create public art community partnerships linking individuals of all  races, ethnicities, age, genders, professions, and economic levels;
stimulates our imagination;
promotes excellence and diversity through a variety of artists and media;
provides tangible outlets for creative ingenuity;
increases property values;
enriches the cultural climate of the city;
reflects and enhances the city's  diversity, character and heritage through the integration of artworks and designs  in the architecture, infrastructure and landscape on public and private property;
makes a space seem more welcoming;
creates a deeper interaction with the place one is visiting or working in;
increases awareness of how surroundings impact experience;
expresses shared ideals and concepts;
enhances the quality of life for residents and property owners;
adds to the visual quality of life;
engages the community;
draws people together and induces strangers to talk to each other;
raises the level of citizen awareness to the importance of aesthetic and intellectual experiences in everyday life;
promotes understanding and awareness of visual arts in the public realm;
makes a commitment to future generations; and
creates "human scaling" of open areas by framing the space with various forms of public art structures.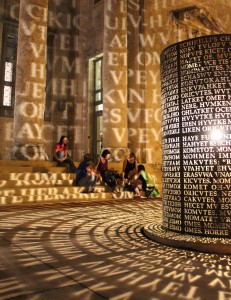 In the words of one public art advisory board, "a town with public art is a town that believes in itself, thinks creatively and feels deeply."
In fact, a recent survey of nearly 43,000 people in 26 communities conducted by Gallup and the John S. and James L. Knight Foundation over a three year period beginning in 2008 discovered that more than schools, low crime rates and economic opportunity, public art is the factor that most inspires people to locate and remain in a community. "A city's art, parks, and green spaces are more important than education, safety, and the local economy" when it comes to inducing residents to develop a binding attachment to the town or city in which they live, the report noted. And this doesn't change much from one place to another.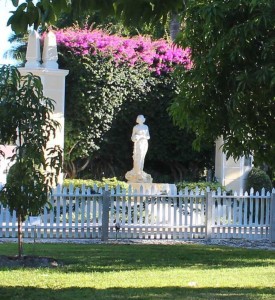 "This is not to say that jobs and housing aren't important," the report goes on to say. "Residents must be able to meet their basic needs in a community in order to stay. However, when it comes to forming an emotional connection with the community, there are other community factors which often are not considered when thinking about economic development. These community factors seem to matter more when it comes to attaching residents to their community."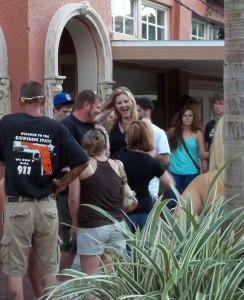 Demographics don't alter this conclusion either. "While we do see differences in attachment among different demographic groups, demographics generally are not the strongest drivers of attachment. In almost every community, we found that a resident's perceptions of the [community's aesthetics] are more strongly linked to their level of community attachment than to that person's age, ethnicity, work status, etc."
The Arts & Economic Prosperity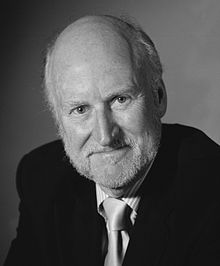 In November of 2012, Rocco Landesman announced his retirement from the National Endowment of the Arts. During his three-year tenure as NEA Chairman, notes American for the Arts president Robert L. Lynch, "He used his bully pulpit to educate both Washington and the American people on the value of the arts, specifically noting that the arts are, of course, intrinsically valuable, but also a strong source of jobs and economic stimulus. In fact, his slogan 'Art Works' was intended to persuade Americans, including members of Congress, that investment in art can build stronger communities and revive a flagging economy."

While no study has been found that directly supports the proposition that public art encourages tourism or drives economic growth and development, a recent study by Americans for the Arts does lend credence to the more than two dozen benefits commonly ascribed to public art.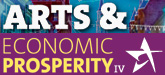 Established in 1960, Americans for the Arts is the nation's leading nonprofit organization for advancing the arts in America. In June of  2012, it completed a study into the impact of the nonprofit arts and culture industry on the national economy. Included in the survey were 182 regions representing all 50 states and the District of Columbia. The study provides empirical support for what urban planners and art consultants have long contended. Arts and culture draws tourists and drives economic recovery and growth.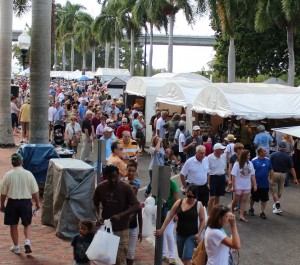 Nationally, the industry generated $132.5 billion dollars in economic activity in 2010 – $61.1 billion in expenditures by the nation's nonprofit arts and culture organizations, plus an additional $74.1 billion in event-related expenditures by their audiences, supporting 4.1 million full-time jobs. Locally, Lee County's nonprofit arts and culture industry generated $68.3 million in economic activity in 2010, supported 2,038 full-time equivalent jobs and produced $9.4 million in revenue for the City of Fort Myers, Lee county and the state of Florida.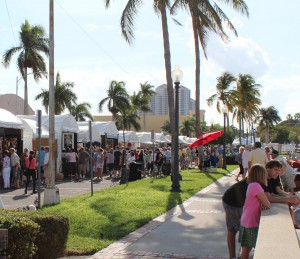 According to the study, nonprofit arts and culture organizations in Lee County spent $23.2 million during fiscal year 2010. Far-reaching in scope, this spending included wages and salaries, supplies, contract services and related expenditures. Those dollars, in turn, generated $21.3 million in household income for local residents and $3.1 million in local and state government revenues.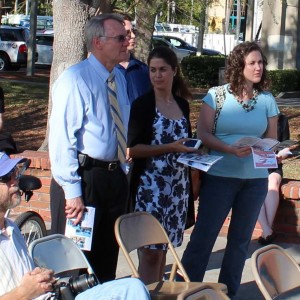 "The arts are well known for their entertainment value and for enhancing a community's quality of life," concludes Lydia Black, Executive Director of the Lee County Alliance for the Arts. "This study provides a persuasive argument, and the statistical data, to prove that the arts are also significant economic drivers, which enhance our community's overall health and vitality."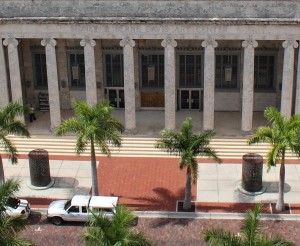 The Alliance participated in the study, collecting critical data from 39 nonprofit arts and cultural organizations in Lee County such as, by way of example, Art Council of Southwest Florida, Art League of Fort Myers, Art of the Olympians, ArtFest Fort Myers, Arts for ACT Gallery, BIG ARTS, Bob Rauschenberg Gallery, Edison & Ford Winter Estates, Florida Repertory Theatre and the Sidney & Berne Davis Art Center (right). "Lee County's arts community … supports jobs, generates revenue and acts as a cornerstone of cultural tourism. This study attests to the vitality of arts as they relate to the economic well-being of our county."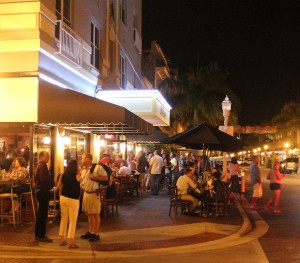 In addition to money spent by nonprofit arts and cultural organizations, people attending art and cultural events such as art festivals, plays and concerts spent an additional $45.1 million in Lee County. This is not the cost of admission paid by attendees, but rather expenditures they made ancillary to the event for dinner in local restaurants, parking, gifts and souvenirs, babysitters, etc. To make this assessment, researchers took surveys during such events from 742 attendees. But given that the average person who attends an art or cultural event is part of a larger group, the surveys actually reveal the spending patterns of nearly 2,000 people.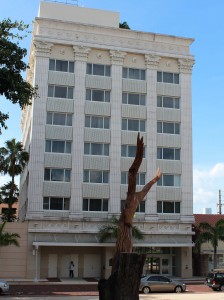 The study provides much-needed statistical support for a claim universally made by arts organizations and public art programs around the country. Arts and cultural events prompt cultural tourism. They draw visitors. In fact, more than half (55.4%) of all nonresidents visiting Lee County for an art or cultural event came specifically to attend that event. While most arts and cultural events are day trip destinations, the study reveals that more than 10 percent of those coming from out of town stayed the night, spending money on lodging, meals and fuel incident to their trip. Also of significance, researchers discovered that if the event had not occurred in Lee County, 52.5% of our local residents would have traveled to another county in order to attend a similar art or cultural experience.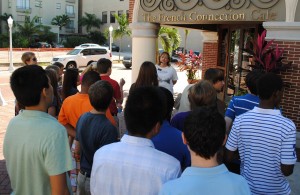 "This study shows how immensely the arts and cultural community directly provides jobs and stimulates tourism" says Carol S. Robinson, a vice president at Northern Trust Company and longtime Southwest Florida Symphony board member. "Our robust cultural environment leads to the expansion of existing businesses and also helps lure new businesses and retirees to choose Lee County as their home.  The arts truly represent a crucial pillar of the economy."
While the study does not quantify the economic contribution made by public art programs themselves, the conclusion can be extrapolated from the the report that by creating a cultural climate within a community that fosters artistic creativity, public art helps attract visitors, retirees and people and businesses who are seeking to relocate, thereby engendering economic growth and development.
[The Arts & Economic Prosperity IV study was conducted by Americans for the Arts and supported by The Ruth Lilly Fund of Americans for the Arts. The project was administered locally by the Lee County Alliance for the Arts and funded with the assistance of The City of Fort Myers, Lee County Visitor & Convention Bureau, Florida Division of Cultural Affairs and the Southwest Florida Community Foundation. Its completion would not have been possible without assistance from the more than 40 nonprofit organizations who provided economic data, and the countless volunteers who together spent hundreds of hours conducting patron surveys. Full local and national study results are available at the Alliance website, http://artinlee.org/economicimpact.html.]
National Public Art Programs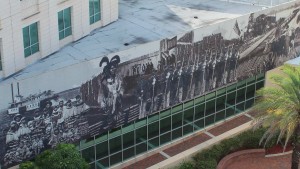 The federal government has a public art program too. It is called the Art in Architecture program and it was established on May 16, 1972 by a directive issued by President Richard M. Nixon that reinstated a program initiated under President John F. Kennedy in September of 1963 (but which was discontinued in 1966 due to the rising costs associated with the war in Southeast Asia).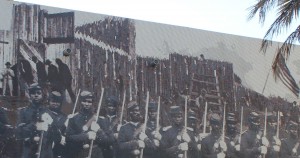 Under the mandate, the Public Buildings Service of the General Services Administration (GSA) allocates 0.5 percent of the cost of constructing federal buildings for the acquisition of public artworks. Ideally, the works purchased or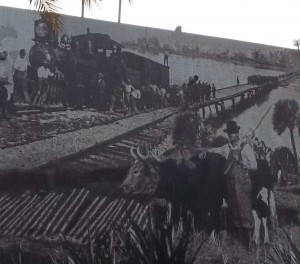 commissioned are to draw attention to the history of the community in which they are installed. Locally, the ceramic tile mural called Fort Myers: An Alternative History was commissioned pursuant to the Art in Architecture Program. Created by Barbara Jo Revelle and installed in January of 1999, the mural contains rare historical photographs of the fort from which the city takes its name, 15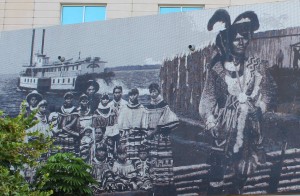 members of the 2nd Regiment of the United States Colored Troops, which defended the fort from Confederate attack on February 20, 1865 during the southernmost battle of the Civil War, one of the steer that the Confederates were after, and Seminole Chief Billy Bowlegs and several members of his tribe who were deported to Indian territory in Oklahoma by soldiers occupying the fort at the end of the Third Seminole War.
Florida Public Art Program
Like the federal government, the State of Florida earmarks 0.5% of the total amount the legislature appropriates for the construction of state buildings for the acquistion of public artworks (except for buildings that only provide limited access to the public like prisons and medical examiners' offices). The amount that can be allocated for public art is capped at $100,000 per project. In creating the Florida Art in State Buildings program in 1979, the legislature enunciated the belief that "strong and appropriate public artworks enhance our state's image, says that we care about our public spaces, and is an important element in spurring economic development and tourism."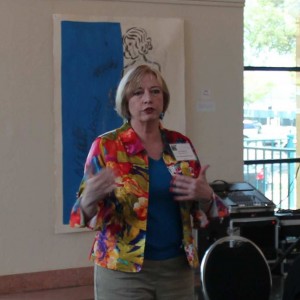 Over the ensuing 35 years, the Florida Art in State Buildings program has been placing strong and impressive artwork by state, national and internationally-acclaimed artists in public spaces. And for three and a half decades, the state's citizens and visitors have been enjoying and learning from them, benefiting from this "museum without walls" on a daily basis. "There's a resurgence in awareness of the value of showcasing the uniqueness of a community to attract new citizens, businesses and tourists," said Florida Art in Public Buildings Administrator Lee Modica in 2005. Seven years of additional boots-on-the-ground experience has only served to solidify Modica's conviction. "Those of us who work in the field see every day the important role that public art plays in helping communities create an identity, encourage tourism, entice new residents and spur economic development," she said during the 2012 annual conference of the Florida Association of Public Art Professionals which, incidentally, was held in Fort Myers.
Although none of the public art located within the downtown Fort Myers River District is attributable to Florida's Art in State Buildings Program, the program is responsible for building an exceptional public art collection on the campus of Florida Gulf Coast University (which includes works such as Cross Currents by Albert Paley, Transition by Robert Roesch, Depend du Soleil and Whatever You Say, Dear by Robert Fuller, Skyward by Clayton Swartz, Archway by Brower Hatcher and Beacons by Harry McDaniel)
[Florida is not alone in finding a nexus between public art and the tourism and economic development that follow as a consequence of projecting a culturally-refined image to the outside world. Twenty other states mandate the contribution of funds toward the acquisition and maintenance of public artworks, vis: Alaska, Colorado, Connecticut, the District of Columbia, Hawaii, Illinois, Iowa, Louisiana, Maine, Montana, Nebraska, New Hampshire, New Jersey, Ohio, Oklahoma, Oregon, Rhode Island, Utah, Washington and Wyoming. In addition, Maryland, North Carolina and Vermont require annual allocations for public art from either general revenues or their capital improvement fund.]
County Public Art Program
At present, Lee County has no official public art program. Nevertheless, the county is responsible for a number of works located within the contour of the River District. In 2010, the county partnered with the City of Fort Myers and its Public Art Committee to commission internationally-acclaimed New York abstract artist Marylyn Dintenfass to create 23 open-weave Kevlar and fiberglass art panels 33 feet tall by 22 feet wide in order to comply with a city building code that requires cars inside a parking structure be screened from public view. The resulting 30,000 square-foot installation known as Parallel Park is now one of the cornerstones of the city's public art collection and an artistic landmark that has brought considerable national attention to Fort Myers in the form of a feature article in ARTNews Magazine (which has a worldwide readership of more than 200,000 people) and a monograph written by Aliza Edelman and published in 2011 by Hard Press Editions under the title Marylyn Dintenfass Parallel Park.
Last year (2011), the county funded the conversion of a termite-infested 200-year-old oak tree into a work of fine art when Fort Walton Beach chainsaw sculptor Marlin Miller offered to carve the decaying trunk into a soaring American bald eagle free of charge provided that the county cover his expenses. In 1998, the county commissioned the granite sculpture called Sun Gate from Robert Sindorf. At the time, the county did maintain a formal public art program, which it terminated a short time later.
[Like Lee County, most of Florida's 67 counties do not maintain any type of public art program. However, the Florida counties popularly associated with tourism do, such as Alachua, Brevard, Broward, Duval, Hillsborough, Leon, Miami-Dade, Monroe, Orange, Palm Beach, Pinellas, St. Lucie and Volusia. Their enabling ordinances unequivocally state that they view public art as a vehicle for stimulating economic growth, development and civic pride, and find that these objectives are accomplished through the vehicles of enhanced urban design, aesthetic amenities and traditional artworks that include paintings, murals and sculpture.]
2013 Articles and Links.
2012 Articles and Links.
2011 Articles and Links.
About the Author