'The Eight' play dates, times and ticketing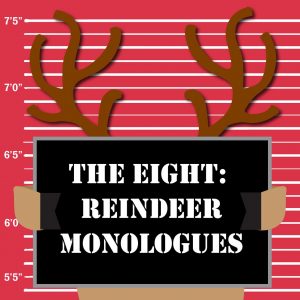 Play:  The Eight: Reindeer Monologues
Playwright: Jeff Goode
Synopsis: Scandal erupts at the North Pole after one of Santa's reindeer accuses him of sexual assault. Now, it's all about to come out, including all those rumors you've heard about him and the elves, not to mention Rudolph's dirty little secret? As the media descends upon Christmas Town, the other members of the sleigh team demand to share their perspectives – and believe you me, they don't hold back.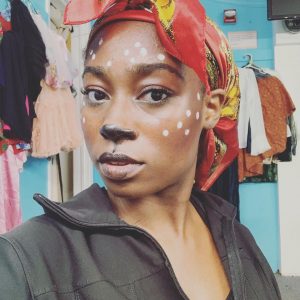 History: The Eight: Reindeer Monologues was developed at the Hidden Theatre and Dolphinback Theatre Company in Chicago, IL. The play received premiere productions on November 17, 1994, at Adobe Theatre Company in New York City; The Source Theatre Company in Washington, D.C.; Midwest Center for Developing Artists in Iowa City; Dolphinback Theatre Company in Chicago; Hudson Backstage in Hollywood; and Brave Hearts Theatre in Madison, WI. The show has been entertaining audiences every holiday season since, including Lab Theater in 2015.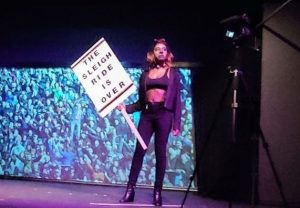 Director: Brett Marston
Cast:
Dasher:  Kevin Hendricks
Cupid:  Clayton Brown
Hollywood:  Mike Dinko
Blitzen:  Imani Lee Williams
Comet:  Rachel Borwein
Dancer:  Kinley Gomez
Donner:  Brian Linthicum
Vixen:  Jessica Walck
Digital Pass Dates:  Due to the COVID-19 pandemic, this is now a hybrid filmed production of the traditional staged play. It can be viewed on LabTV:
Friday, December 11 at 8:00 p.m.
Saturday, December 19 at 8:00 p.m.
Sunday, December 20 at 2:00 p.m.
Tickets:  $20 (plus $2 handling fee). Either call the theater at 239-218-0481 or visit http://www.laboratorytheaterflorida.com.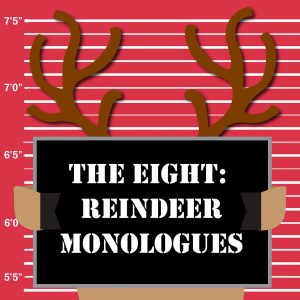 NB:  This is a hybrid filmed theatrical production that will include filmed stage elements as well as other elements and is only viewable online. Your digital pass is good for one viewing of that particular evening and must be started and completed within 24 hours.
November 25, 2020.
RELATED POSTS.