Actors, artists, directors, filmmakers and events in the news February 15-21, 2021
Grouped under headings that include art openings, film, outdoor art fairs and festivals and theater are advances, announcements and articles about the actors, artists, filmmakers and events making news in Southwest Florida this week:
1      ACTORS
Gerrie Benzing teaching Lab Theater's Spring Camp 2021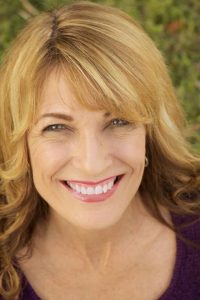 The registration link is now active for Lab Theater's Spring Break camp, scheduled for March 15-19. This camp is for young campers, ages 7 -11, and runs from 9:00 a.m. until 3:30 p.m. with a 30-minute drop-off and pick-up period at the beginning and end of each day. It will be taught by local stage and film actor Gerrie Benzing, who has more than 20 years of experience teaching theater fundamentals, including musical theater, to young students.
Gerrie Benzing has appeared in more than 15 productions at Cultural Park Theater, three shows at Lab Theater and made her debut at Theatre Conspiracy at the Alliance for the Arts in 2019 as Lucy and Tommy of No Consequence in Adam Szymkowics's Marian, or the True Story of Robin Hood.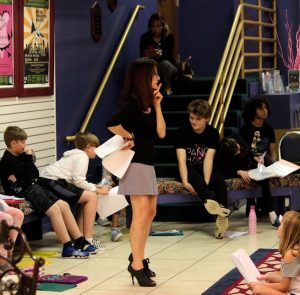 Most recently, she starred for The Studio Players in Circle Mirror Transformation, a play that takes its name from theater games and exercises that actors often play in order to develop and improve their craft.
"I'm really looking forward to teaching live again, and I'm excited to be working with the Lab for the first time," says Gerrie, who starred in Lab Theater's production of Zalman Velvel's farce, D.M.V. and Rick Abbot's Play On!
Lab employs a "whole actor"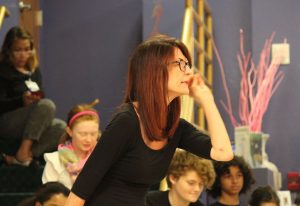 philosophy in structuring its Spring Break curriculum and approach. What's that? Quite simply, it's the conviction that when actors understand all of the work that goes into a production, they emerge as team players, a quality that is highly desirable in an industry that requires dedication and long hours to bring a play to opening night. As a consequence,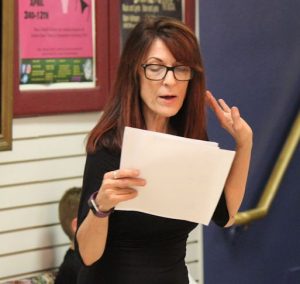 this camp embraces scene study, physical theater, character work and workshops in set and lighting design, stage management, theatre etiquette and theater games. There's also a workshop on Commedia dell'Arte!
As an added bonus, the camp will culminate in a showcase performance on Friday afternoon.
As the Creative Director of Monologues4kids.com, Gerrie has written numerous children's plays and over 500 monologues for clients worldwide which dozens of children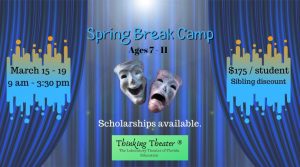 have used to win movie roles, theater auditions, talent shows, pageants and secure professional representation. Gerrie has authored Duet Acting Scenes for Teens: Monologues4kids, Duet Acting Scenes for Kids: Monologues4kids, and Monologues4kids Theater Camp Plays:
Broadway Version, and contributed original monologues to the book Active Listening by Michael Rost and J.J. Wilson. She is also the co-author of the indie film Perfect Pucker Lipstick and serves as a judge for District 6 Thespian competitions and the Youth Theater Awards.
Due to Lab Theater's rigorous safety protocols, enrollment is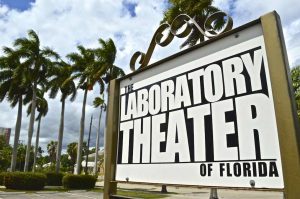 limited to ten (10) campers. All COVID19 safety precautions will be taken, including treating theater surfaces regularly with an anti-microbial treatment designed to kill the virus. Classes will be held outside for most sessions and in the main theater with a minimum of 6 feet maintained between campers. Masks will be required to be worn indoors and whenever working within 6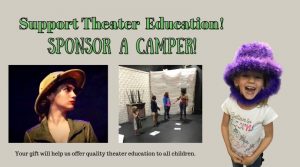 feet of other campers outside.
Campers need to wear closed-toe shoes and loose clothing, and pack a lunch. Spring Break Camp is $175/week/camper with a sibling discount available. There are a limited number of scholarships available. Lab is also looking for full and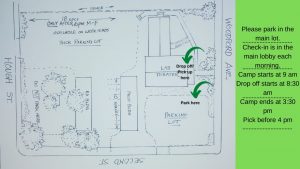 partial scholarship sponsors.
Check-in for Spring Break camp will be in the lobby of the main theater. Please use the front lot to park for drop off and pick up. To protect our campers and staff, everyone on theater grounds for any reason must be properly masked at all times.
___________________________________________________________________
Lauren Drexler playing multiple roles in Alliance's 'Auditions, Diners and Weddings'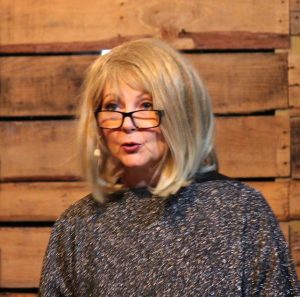 Lauren Drexler plays multiple roles in the Alliance for the Arts' productions of Auditions, Diners and Weddings. Consisting of three one-act plays, Lauren portrays Mrs. Stewart in The Role of Della, Yetta in Lives of The Great Waitresses, and the Storyteller in The Wedding Story. Alliance patrons know Drexler for stellar performances as Mrs. Chumley in Harvey, melancholy teacher Heather Clark in Johnna Adams' Gidion's Knot, terminally-ill Dr. Katherine Brandt in Moises Kaufman's 33 Variations and Annie Iversen in Jordan Hall's Kayak. Go here for Lauren's full profile.
_____________________________________________________________________
Madison Mitchell to play two roles for the Alliance in 'Auditions, Diners and Weddings'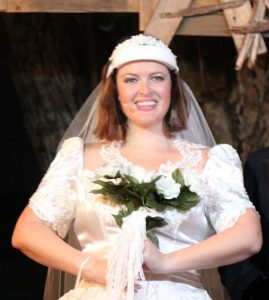 Madison Michele Mitchell appears as Elizabeth in The Role of Della and the bride in The Wedding Story, which are two of three one-act plays included in the Alliance for the Arts' production of Auditions, Diners and Weddings. Madison last appeared in 5 Lesbians Eating a Quiche for Theatre Conspiracy at the Alliance. Previous to that, Madison enjoyed creating characters over the years in shows such as The Dunes, My First Time, Caught in the Net, Cabaret and Boeing Boeing.
_________________________________________________________________
Anna Grilli to play Emma in 'The Role of Della' in 'Auditions, Diners and Weddings'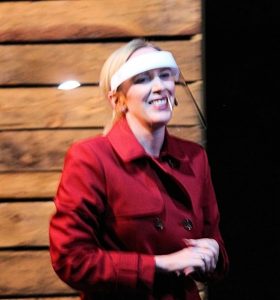 Anna Grilli plays the part of Emma in The Role of Della in the Alliance's production of Auditions, Diners and Weddings. A talented local actor, Anna's stage credits include 5 Lesbians Eating a Quiche for Theatre Conspiracy at the Alliance for the Arts, Much the Miller's Son in Marian, or the True Tale of Robin Hood, Bianca in The Taming, Suzanne in Don't Dress for Dinner, General Matilda Cartwright in Guys and Dolls, Prudy Pingleton in Hairspray, Cecily Pigeon in The Odd Couple, and being part of the ensemble in Chicago. Go here to access Anna's full profile.
_______________________________________________________
Cassie Sampson is Melissa in Alliance's 'Lives of the Great Waitresses'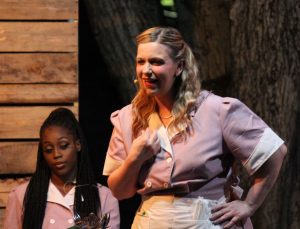 Cassie Sampson appears in the role of Melissa in Lives of the Great Waitresses at the Alliance for the Arts, where she will be reunited with Karen Goldberg, who not only directs the production but had Cassie as a student at Cypress Lake Center for the Arts in 1997 and 1998. Cassie just completed a run as Ronnette in Little Shop of Horrors for Cultural Park Theater. For all of Cassie's stage credits, go here.
__________________________________________
Rose Thomas is Kay in 'Lives of the Great Waitresses'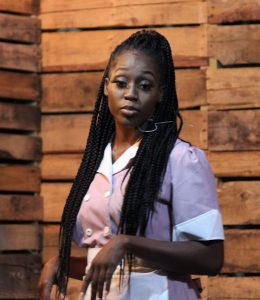 Rose Thomas is a realtor, accountant, entrepreneur and actor. She plays Kay in Lives of the Great Waitresses (one of three one-act plays that comprise Auditions, Diners and Weddings). Her other stage credits include Beneatha in A Raisin in the Sun, and "Hairpiece," one of eleven vignettes in George Wolfe's edgy play The Colored Museum. Rose recently had the pleasure of studying the Meisner acting technique with Steven Ditmeyer. She is also a graduate of the Alliance for the Arts' inaugural 9-week CHANGE acting course.
____________________________________________________
Holly Zammerilla is Tammie Sue in 'Lives of the Great Waitresses'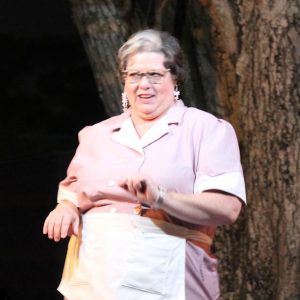 Holly Bogert Zammerilla made her stage debut in Lab Theater's 2019 Christmas Show Let Nothing You Dismay. She plays the part of Tammie Sue in The Lives of Great Waitresses, one of three 0ne-act plays in the Alliance for the Arts 2021 production of Auditions, Diners and Weddings. Holly previously worked back stage at the Alliance as a quick change dresser for Baskerville: A Sherlock Holmes Mystery.
______________________________________________
Cameron Rogers to play the groom in 'The Wedding Story'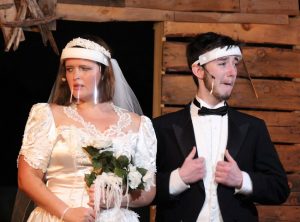 Cameron Rogers plays the groom in The Wedding Story, one of three single-act plays comprising the Alliance for the Arts' production of Auditions, Diners and Weddings. Cameron's other stage credits include Brad in Richard O'Brien's Rocky Horror Show for New Phoenix Theatre, Gus P. Head in Lab Theater's production of Terrence McNally's It's Only a Play and Ash in Evil Dead/The Musical at Lab.
____________________________________________________________
Steven Coe to play the title role in regional premiere of 'Botticelli in the Fire'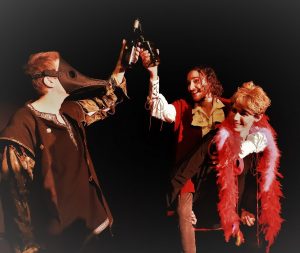 Steven Coe will play Sandro Botticelli in the regional premiere of Jordan Tannahill's groundbreaking play Botticelli in the Fire, which opens February 26 at Lab Theater. Coe is one of Southwest Florida's most intelligent and engaging actors. His evolving body of work includes starring roles as John Proctor in Arthur Miller's The Crucible, Thomas Novachek in David Ives' Venus in Fur for The Studio Players, Andri in Andorra, The Boy in Veronica's Room and Doug in Neil LaBute's The Way We Get By, as well as memorable supporting and ensemble appearances. Go here for Steven's full profile.
______________________________________________________
Steven Michael Kennedy returns to the stage in 'Botticelli in the Fire'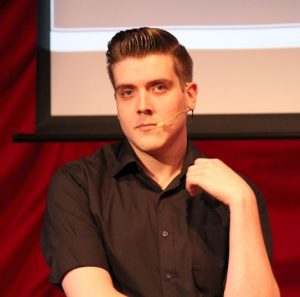 Since September, Steven Michael Kennedy has been battling a host of non-COVID-related health challenges, but he's set to return to the Lab Theater stage in February as Leonard da Vinci in Botticelli in the Fire. Kennedy's acting credits include Grumpy Old Men for Broadway Palm Dinner Theatre and the roles of Dan Anderson in the first U.S. licensed production of Sex Tips for Straight Women from a Gay Man and Elvis-impersonator-turned-drag-queen, Casey, in The Legend of Georgia McBride for the Laboratory Theater of Florida. Go here for the rest of Steven's theatrical credits.
_______________________________________________________
Scott Davis to appear as Girolamo Savonarola in 'Botticelli in the Fire'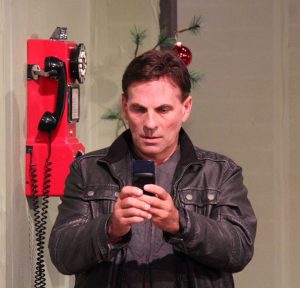 Scott Davis will appear as Girolamo Savonarola in Lab Theater's production of Botticelli in the Fire.  Davis a local actor who was active in theater in Michigan before locating to Southwest Florida. His area stage credits include Michael in the Florida premiere of How to Transcend a Happy Marriage and the roles of Dennis Gordon, Jerry and Rich in the Florida premiere of Topher Payne's comedic farce Let Nothing You Dismay for Lab Theater; and Ralph Sheldrake in Irving Berlin's White Christmas, Ewart Dunlop in The Music Man, Tammany O'Holleran in Miracle on 34th Street and My Fair Lady for The Naples Players. Go here for more.
__________________________________________________
Daniel Sabiston to play Poggio di Chullu in 'Botticelli in the Fire'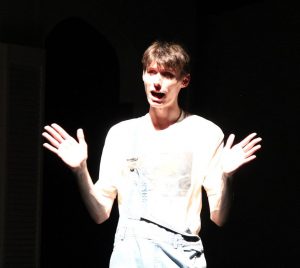 Local actor Daniel Sabiston will play the part of Poggio di Chullu in Lab Theater's production of Botticelli in the Fire. Daniel's stage credits include an oh-so-mean bully (not bunny) rabbit by the name of Serling Hunter in Kayleigh O'Connell's Projekt Grotesquerie, Herrick in The Crucible and the Journeyman in Andorra, all for the Laboratory Theater of Florida.
__________________________________________________
David Cooley to play Lorenzo de Medici in 'Botticelli in the Fire'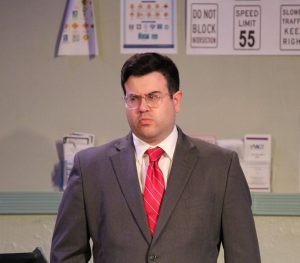 David Cooley will play Lorenzo de Medici in Lab Theater's regional premiere of Botticelli in the Fire. Cooley works by day (and sometimes by night) as an attorney employed by the Collier County Public Defender's Office. His stage credits include Kevin and Leonard in Let Nothing You Dismay, various roles in DMV and Starveling in their Lab Theater's socially-distanced rendition of A Midsummer Night's Dream.
_________________________________________________________________
Lindsey Walsh to play Ariel in TNP's outdoor production of 'Footloose the Musical'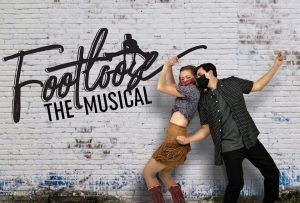 Lindsey Walsh is playing the part of Ariel Moore in The Naples Players' outdoor production of Footloose the Musical. Her previous TNP stage credits include Ali in Mamma Mia! and Hot Box Girl in Guys and Dolls. Prior to moving to Naples, Lindsey performed in community theater as well as at Walt Disney World for four years.
_______________________________________________________
Adam Fasano to play Ren McCormack in TNP's 'Footloose the Musical'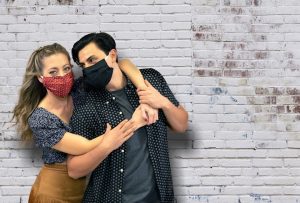 Adam Fasano is a Naples Players' audience favorite. His stage credits include Sky in Mamma Mia! and Tommy Djilas in The Music Man. He was also a member of the ensemble in Guys & Dolls. He will appear next in the lead as Ren McCormack in Footloose the Musical. A native New Yorker, Fasano is looking forward to "cutting loose" in yet another TNP production.
____________________________________________________________
Victor Caroli to play Norman Thayer for Studio Players in 'On Golden Pond'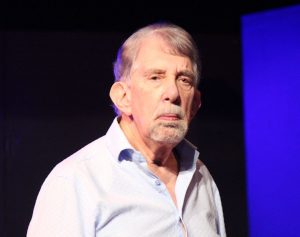 Victor Caroli is no stranger to the role of Norman Thayer, Jr. He played the part for Lab Theater several years ago. He'll reprise the role later this month when The Studio Players brings On Golden Pond to the Joan Jenks stage. Since coming to Naples 15 years ago, Caroli has played a number of meaty roles at local theaters, but Studio Players' patrons will remember him fondly as Big Daddy in last year's production of Tennessee Williams' Cat on a Hot Tin Roof. Go here to access all of Vic's stage credits.
___________________________________________
Hollis Galman to play Ethel Thayer in 'On Golden Pond'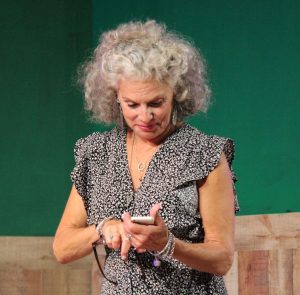 Hollis Galman will play the role of Ethel Thayer in Studio Players' upcoming production of On Golden Pond. Galman is a Naples resident who made her directorial debut with The Studio Players in Walter Cronkite Is Dead. She has appeared in a number of Off-Broadway productions. Her most recent stage credits include Marty in Circle Mirror Transformation and the larger-than-life role of Masha in Vandy and Sonia and Masha and Spike, which represented her Studio Players' debut. Go here for Hollis' full profile.
______________________________________________
Dede Tucker Brownlee to play Chelsea in 'On Golden Pond'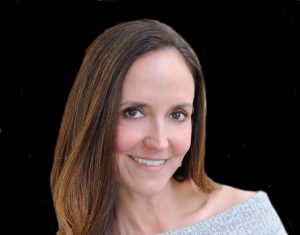 A central issue in On Golden Pond is the problematic relationship between Norman Thayer and his estranged daughter Chelsea, and playing the part of the the disaffected daughter is Dede Tucker Brownlee. The long-time resident's love affair with community theater dates back to 1998, when she scored the part of My Girl in Anything Goes at The Naples Players. Go here to see what she's been in since then.
_________________________________________________________
Keith Gahagan to play Charlie Martin for Studio Players in 'Golden Pond'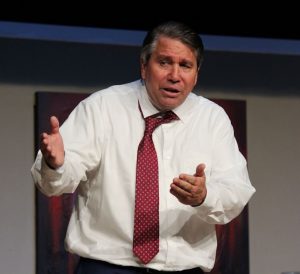 Keith Gahagan will appear in the role of Charlie Martin in The Studio Players' production of On Golden Pond. Gahagan has performed in community theater productions in Marco Island, Bonita Springs and Fort Myers since 2007. Among his stage credits are Senator Charles Whitmore in the Studio Players' production of Jason Odell Williams' dramedy Church & State, Curt in Don't Talk to the Actors (The Studio Players), and Eddie the bar owner in The Legend of Georgia McBride (Lab Theater, June 2019). Go here to see all of Keith's stage credits.
_________________________
2    DIRECTORS
'Colored Museum' playwright and 'Ma Rainey' director George C. Wolfe to be honored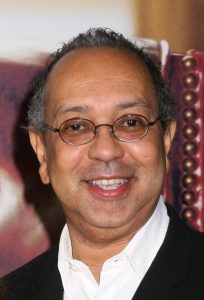 For its inaugural course, the Alliance for the Arts' CHANGE (Communities Harnessing the Arts to Nurture and Grow Equity) program had its students perform George C. Wolfe's The Colored Museum. Wolfe is a storied playwright, director and producer, and soon he will be honored by the African American Film Critics Association (along with co-honorees Mariah Carey and Stacey Abrams). The Salute to Excellence Award that the AAFCA will confer on Wolfe recognizes the totality of a body of work that spans nearly thirty years.
Wolfe is best known today for his work directing the filmed adaptation of August Wilson's  Ma Rainey's Black Bottom starring Viola Davis and the late,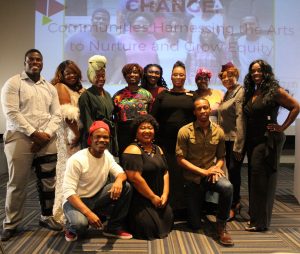 great Chadwick Boseman. His theater directing credits are extensive and include The Iceman Cometh, Shuffle Along, or the Making of the Musical Sensation of 1921 and All That Followed (NY Drama Critics' Circle Award and Drama Desk Award for Best Musical); Lucky Guy; The Normal Heart (Drama Desk); Jelly's Last Jam (Drama Desk and Outer Critics Circle Award); Angels in America: Millennium Approaches (Tony Award and Drama Desk) and Perestroika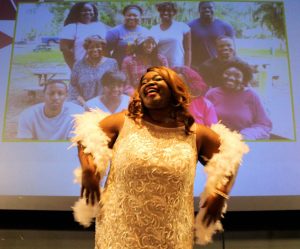 (Drama Desk); Bring in 'da Noise, Bring in 'da Funk (Tony and Drama League Award); Topdog/Underdog (Obie Award); Twilight: Los Angeles, 1992 (Drama Desk); Elaine Stritch at Liberty (Tony for Special Theatrical Event); The Tempest; Caroline, or Change (Olivier Award Best Musical); and A Free Man of Color.
Wolfe directed and co-wrote the HBO film The Immortal Life of Henrietta Lacks, as well as Lackawanna Blues, for which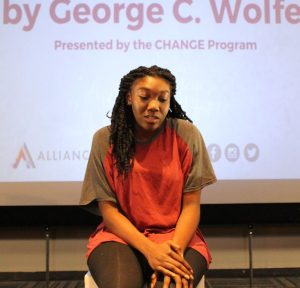 he earned The Directors Guild Award and a National Board of Review Award.
From 1993-2005, Wolfe was the Producer of The Public Theater/New York Shakespeare Festival.
The awards ceremony takes place on April 7.
_______________________________________________________
Karen Goldberg directs 'Auditions, Diners and Weddings' for Alliance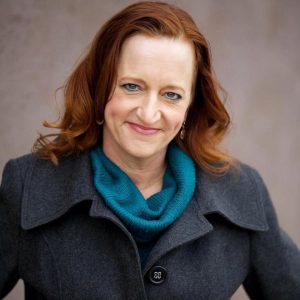 Karen Goldberg is a graduate of FSU's School of Theatre and a founding member of Theatre Conspiracy, where she has directed 22 productions. Standouts include William Wycherley's The Country Wife, The Hot I Baltimore, Dancing at Lughnasa, The Dining Room, Romantic Fools, Dead Man's Cell Phone, The House of Blue Leaves, Swell Party and Chatting with the Tea Party. Karen also directed Mama Won't Fly in February 2019 at Off Broadway Palm. She is directing Auditions, Diners and Weddings for the Alliance for the Arts in February of 2021.
Go here to see Karen's stage credits too.
_________________________
3    THEATER
Broadway stars sound off on all-time favorite Broadway love songs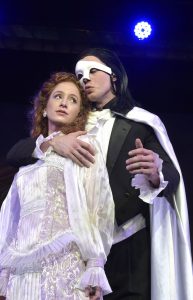 Each year Broadway World canvases top Broadway stars about their favorite Broadway love songs. You can find their list on Spotify, but it's pretty lengthy with more than 1,200 songs! But let's cut to the chase. Here's their top 10:
"Love Changes Everything" from "Aspects of Love" from Unmasked;
"Elaborate Lives" from Aida;
"All the Wasted Time" from Parade;
"There But For You Go I" from Lerner & Loewe's Brigadoon;
"Before and After You" from Bridges of Madison County;
"One Second and a Million Miles" from Bridges of Madison County;
"Something Good" from The Sound of Music;
"How Could I Ever Know" from The Secret Garden;
"If I Loved You" from Carousel; and
"Her Voice" from The Little Mermaid.
Other notables (from musicals that have been produced locally) include "Maria" from West Side Story at #15, "The Music of the Night" from Phantom of the Opera at #21, "Falling Slowly" from Once at #23, "Something to Believe In" from Newsies at #33,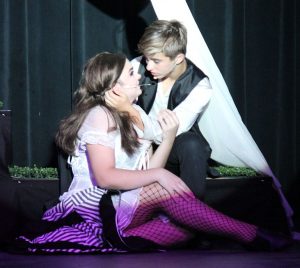 "I've Never Been in Love Before" from Guys and Dolls at #34, "The Origin of Love" from Hedwig and the Angry Inch at #36, "Love Song" from Pippin at #66, "In Whatever Time We Have" from Children of Eden at #73 and "Suddenly Seymour" from Little Shop of Horrors at #92.
____________________________________________________
'Auditions, Diners and Weddings' consists of trio of one-act plays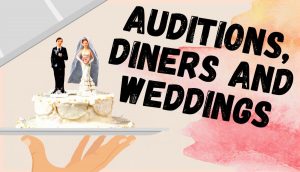 Next up at the Alliance for the Arts is Auditions, Diners and Weddings, a trio of one-act comedies.
The first is The Role of Della by Nina Shengold . It depicts an eager young actress who has her heart set on playing the role of Della, but can she convince a cold, sarcastic director that she's right for the part? The Role of Della presents a riveting and riotous look at the contemporary audition process, giving new meaning to the term "stealing a scene." Go here for the rest of this advance.
________________________________________________
'Wedding Story' rebukes Disney's 'Disenchanted' princesses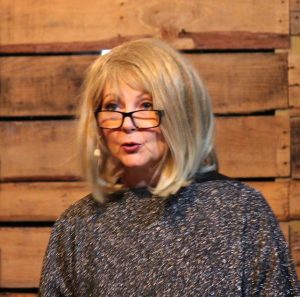 Several months ago (September, to be exact), Lab Theater brought to the screen (in a hybrid filmed theater production) Disenchanted: Stay-at-Home Version, in which eight Disney princesses take old Walt and the Brothers Grimm to task for filling the impressionable young minds of little girls with all that drivel about falling head-over-heels for some dashing young prince, marrying and living happily ever after. Now, compliments of playwright Julianne Homokay, Walt, the Brothers and storytellers of their ilk exact their comeuppance in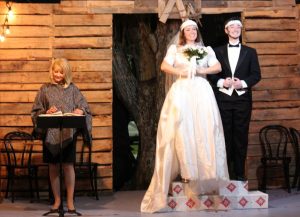 The Wedding Story, which asks whether it's better to tell a truth that draws a horrified gasp or a lie that draws a smile.
Lauren Drexler turns in yet another vintage, picture-perfect performance as a serene, tender-hearted storyteller who is valiantly assaying to tell a group of children a modern-day fairy tale of a bride and groom who meet in high school, fall in love, and marry with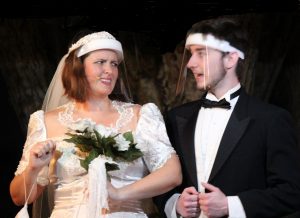 their families' blessings at an old Vermont inn. But in the best tradition of Disenchanted's Snow White, Cinderella and Sleeping Beauty, the Bride and Groom, comically played by Madison Michele Mitchell and Cameron Rogers, are not having it.
You will find the rest of this review here.
_____________________________________
It'll be Wilde at Alliance's 'Improv Night' on March 4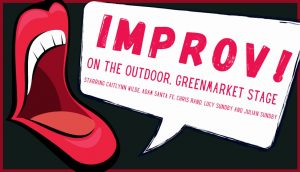 Circle Thursday, March 4 on your calendar. Why? That's when the Alliance for the Arts will host "Improv Night at The Alliance," a fast-paced, family-friendly evening of improv comedy in the style of Whose Line Is It Anyway?
The night features Caitlynn Wilde, Adam Santa Fe, Chris Rand, Lucy Sundby and Julian Sundby.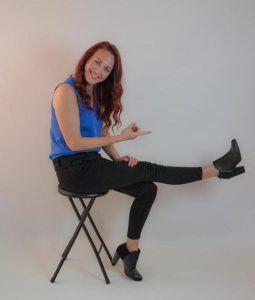 Caitlynn Wilde has been performing in SWFL for more than ten years. Notable performances include June Cooney in June and Jason's Survival Guide to Divorce and multiple performances in the Lab Theater's 24-Hour Playwriting Project as well as with Stage 2 Improv. [Go here for Caitlynn's full profile.] She is beyond thrilled to have the opportunity to perform again and bring some live art back to the world during these times.
Adam Santa Fe has been doing improv for over 10 years. You can find him down in Naples with the Stage 2 Improv or in Fort Myers doing stand-up comedy. As a native Floridian, he is always good for a laugh.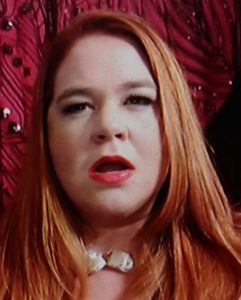 Chris Rand is a teacher, actor, coach, student, and glutton for self-imposed punishment. When the school year ends he puts on his trusty pack and wanders across the countryside as a thru-hiker of the Colorado, Appalachian, and Continental Divide trails. Chris rejoins his wildly funny friends onstage and hopes you enjoy the fun as well!
Lucy Sundby has been performing with Improv troops around the U.S. for 19 years. She has studied with Chicago City Limits, The Improv Nerd, Jimmy Carrane and Kevin MacDonald from The Kids in The Hall. But her favorite Improv experience occurred at the Alliance for the Arts in The World Premiere of Dexter The Improv Musical,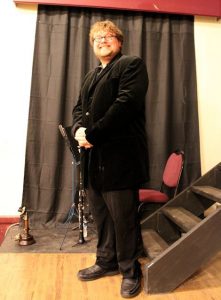 where she performed alongside Darkly Dreaming Dexter writer Jeff Lindsay. [Lucy has extensive stage credits as well. Go here to view her profile.]
Julian Sundby is a producer, music director and improv/jazz pianist who calls Ft. Myers home. He was introduced to improv comedy by his talented wife, Lucy Sundby and has been using the techniques regularly with their two children to improvise ways of getting them to listen. He studied music, Spanish and Business at Indiana University and Edison State College, is a full-time parent, worship leader and producer for the Fort Studios. He was also the Musical Director for Lab during its production of Cabaret.
Seating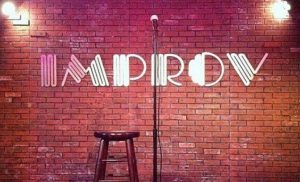 is limited and attendees will purchase a pass for a 6×6 square space on our GreenMarket lawn. In order to maintain social distancing, all lawn spaces will be 6 feet apart. Guests are required to bring their own lawn chairs and blankets. A pass for a 6×6 square space is $12.50 for 1 person, $25 for two people or $50 for a group of four people. The average per person price is $12.50 plus fees. NO PETS. Seating is limited to inside each square, You cannot buy 2 squares and then "spread out" across the squares and walkways. Seating is INSIDE the squares only.
Please note: Event staff and volunteers are required to wear masks at all times. Attendees are required to wear masks indoors of the Alliance, for bathrooms and when social distancing is not possible. In the event of inclement weather, we will reach out to you to either refund or reschedule the performance.
______________________________________________________________________
Gloria and Emelio Estefan musical 'On Your Feet!' opens February 18 at Broadway Palm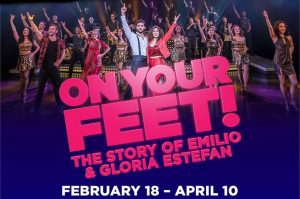 On Your Feet! is coming to the Broadway Palm main stage beginning February 18. This is the sprightly musical based on the lives and music of 26-time Grammy Award-winning husband-and-wife team Gloria and Emilio Estefan. This thrilling production follows their incredible journey from anonymity in Cuba to stardom in the United States. With book by Alexander Dinelaris Jr. and a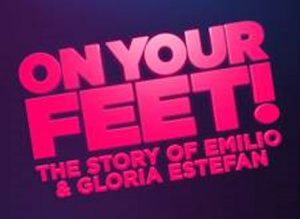 score built around the Cuban-fusion pop music made famous by Gloria Estefan, On Your Feet! showcases such songs as "Get on Your Feet," "Conga," "1-2-3," "Don't Want to Lose You Now," "Coming Out of the Dark" and, of course, "Rhythm Is Gonna Get You." The musical also features the original song "If I Never Got to Tell You" with lyrics by Gloria Estefan and music by her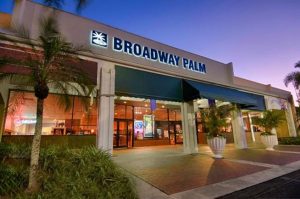 daughter Emily Estefan.
After a pre-Broadway engagement in Chicago during the summer of 2015, On Your Feet! opened on Broadway on November 5, 2015 to positive reviews and box office success. The musical received seven Outer Critics Circle Award nominations, three Drama League Award nominations and a Tony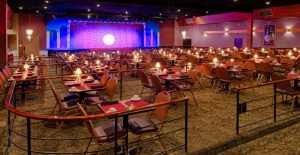 Award nomination for Best Choreography.
"If you aren't humming a Gloria Estefan hit when you leave the theater, it might be time to check your pulse," raves the Associated Press.
On Your Feet! Runs February 18 through April 10.
_______________________________________________________
'Til Theft Do Us Part' on stage in Off Broadway Palm through March 6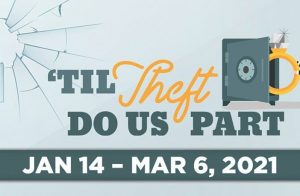 The world premiere of Til Theft Do Us Part plays in the Off Broadway Palm Theatre through March 6. Three years in the writing, this laugh-out-loud British farce was written by Broadway Palm fav and Southwest Florida resident Victor J. Legarreta.
The comedy is centered around Winston Johnson, an investment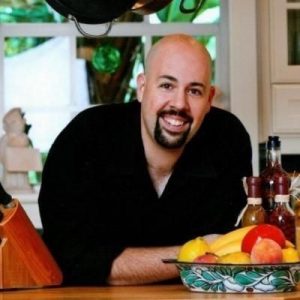 banker who was sacked. He didn't have the heart to tell his wife, so he resorted to theft. But then his conscience gets the best of him and he goes back to the homes he robbed to return what he stole. These "outings" provoke suspicion on the part of his wife, so she sets about to "catch him in the act," turning his life upside down in the process.
The Off Broadway Palm has adjusted its seating arrangement and is operating at a 50% capacity. For a list of the extensive health and safety measures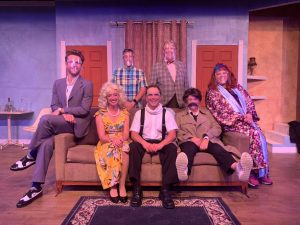 the theatre has taken, visit www.BroadwayPalm.com. It is important to note that guests are required to wear masks while not eating or drinking including during the performance. In addition, a temperature check will be performed on everyone that enters the building and admittance will not be allowed to anyone with a temperature of 100.4 degrees or higher.
The Off Broadway Palm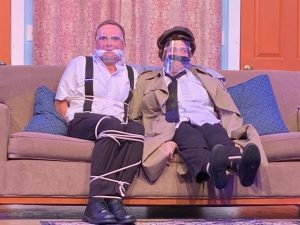 is an intimate theatre, located in the main lobby of Broadway Palm. Performances are Tuesday through Sunday evenings with select matinees. Ticket prices range from $42 to $62. Tickets are now on sale and can be reserved by calling 239-278-4422, visiting www.BroadwayPalm.com or in person at 1380 Colonial Blvd. in Fort Myers.
______________________________________________
Lab presenting regional premiere of 'Botticelli in the Fire'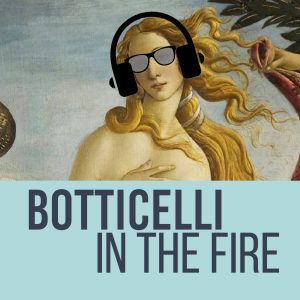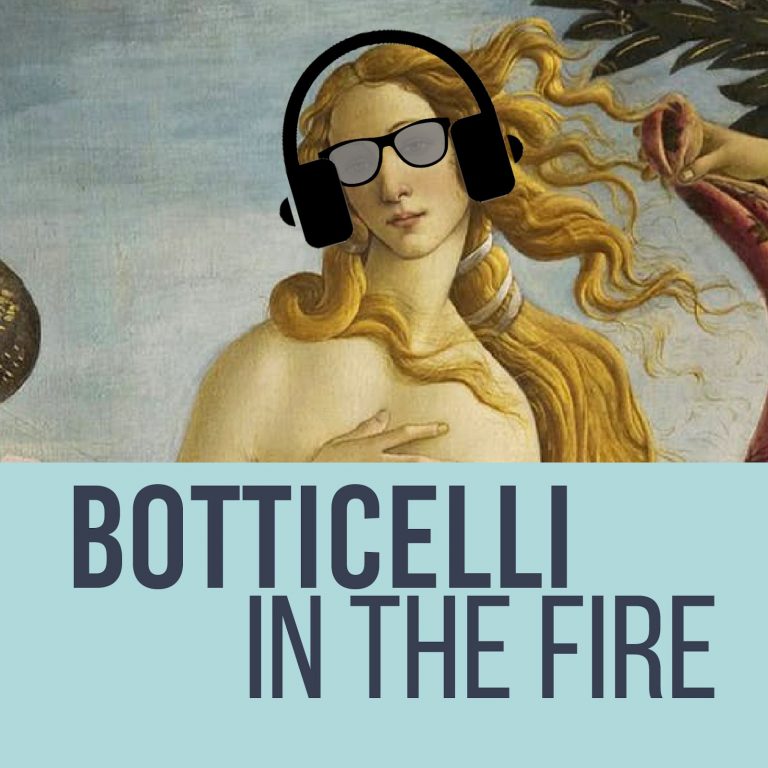 The Laboratory Theater of Florida will present the regional premiere of Jordan Tannahill's extravaganza, Botticelli in the Fire, on February 26.
Sandro Botticelli is the promiscuous life of the party. While painting his masterpiece, The Birth of Venus, the plague rages outside and a conservative preacher is blaming the sodomites. Set in a 15th century that has skinny jeans and cell phones, will the famous artist sacrifice his painting or his young apprentice, Leonardo da Vinci?
Go here for the balance of this advance.
Go here for play dates, times and ticket information.
_____________________________________________________________
Players Circle makes itself over into part museum, part upscale NY night club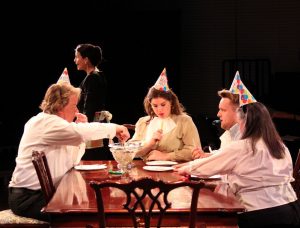 Players Circle Theatre hasn't had the easiest time of it. First, they encountered delays in being able to occupy and operate out of their space at The Shell Factory that forced Robert Cacioppo to move the company's inaugural play, The Dining Room, to alternative, makeshift locations characterized by inadequate lighting and sound. Then on the opening night of Curious Incident of the Dog in the Night Time, theaters across the nation and throughout Southwest Florida closed down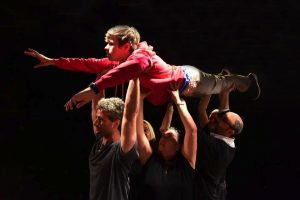 because of the COVID-19 pandemic. Players Circle followed suit and shuttered its doors the very next day.
You will find the balance of this story here.
___________________________________________________
The Naples Players hosting Drive-In Movie Nights off 5th Avenue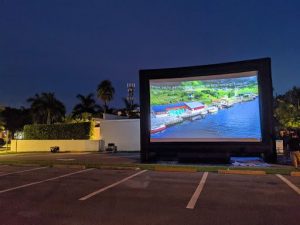 The Naples Players (TNP) is hosting bi-monthly TNP Drive-In Movie Nights. Sponsored by The Inn on 5th, these events are held in the newly refinished 50-car lot located at 300 8th Street South, just one block north of the iconic 5th Avenue South home of The Naples Players Community Theatre.
Drive-In Movie Nights are part of Discover Culture in Collier,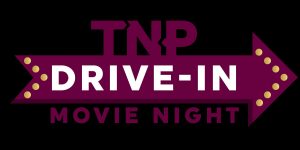 an alternative season of outdoor arts and culture events recently announced by The Naples Players. Each month, two different films will featured.  The scheduled films  will be projected onto a 33-foot screen using a state-of-the-art projection system.  The movie soundtracks will be broadcast over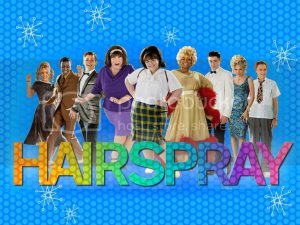 short-range FM radio to the cars in attendance.
The series continues with Hairspray on February 16 & 17. The rest of the schedule through April 2021 is as follows:
March 9-10: Breakfast at Tiffany's
March 23-24: Beauty & The Beast
April 6-7 :Dirty Dancing
The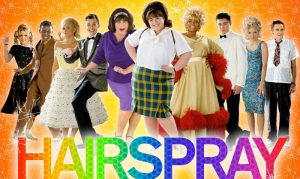 lot opens for parking at 7:00 p.m. and movies begin promptly at 8:00 p.m. Concessions and non-alcoholic refreshments are available for purchase.
Due to space, ticketing is required in advance. General admission is $45 per vehicle, but current TNP Season Ticket Subscribers receive free admission on select "Season Ticket Holder Nights."
Tickets are available for purchase now at NaplesPlayers.org or by calling the TNP Box Office at (239) 263-7990.
____________________________________________
TNP closing outdoor season with 'Footloose the Musical'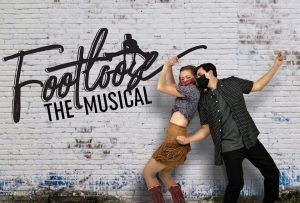 The Naples Players' alternative, outdoor season of events comes to a close with the production of Footloose: The Musical. The show will be performed live and outdoors in Naples' Baker Park from February 25 through March 7, 2021. With direction and choreography by the well-known husband and wife duo, Dawn Lebrecht Fornara and Charles Fornara, Footloose the Musical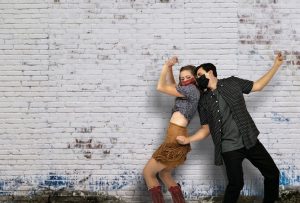 features dynamic new songs that augment the powerhouse hits from its bestselling Oscar-nominated score.
Footloose celebrates the exhilaration of youth, the wisdom of listening to one another, and the power of forgiveness. The high-energy cast is led by local artists Adam Fasano and Lindsey Walsh, both of whom were cast in 2019's summer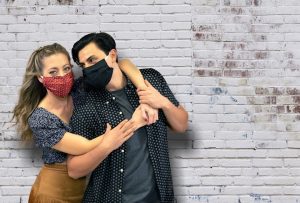 musical Mamma Mia! at The Naples Players.  The supporting cast includes other local favorites and TNP veteran performers, Bret Poulter and Tina Moroni.
Go here for the rest of this advance.
_______________________________________________
4     ART SHOWS, EXHIBITIONS & ARTS ORGANIZATIONS
Alliance announces artists juried into 35th Annual All Florida Juried Exhibition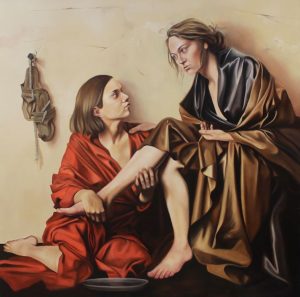 The Alliance for the Arts March exhibition is its eagerly-anticipated 35th Annual All Florida Juried Exhibition. It will showcase from March 6 through the 28. As in past years, this exhibition features pieces created by artists working in a wide variety of media from all over the state of Florida. The juried entries come together for an exciting exhibition representing today's Florida artists.
This year, the Alliance received more than 800 entries. From that imposing list of submissions, this year's juror, Shawn Pattersen, selected 62 pieces for the show. The chosen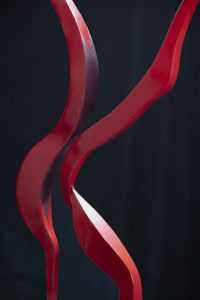 artists include Diane Baires, Cynthia Barbanera-Wedel, David Belling, Guinevere Bortnicker Kiniry, Hernan Brito Pena, Carol Coates, Geraldine Crawford, Debra Danley, Laurent Dareau, Sally Dutko, Patricia Esposito, Breah Fyffe, Maureen Ginipro, Carolyn Gora, Raven Gould, David Hatchett, Lily Hatchett, Stephen Hayford, Steve Kalb, Mike Kiniry, Mary Klunk, Ray Lyle, Susan Maas, Doug MacGregor, John Merchant, Victoria Milne, Lynn Ondercin, Jose Pardo, Katrina Parker, Anita Prentice, Marcela Pulgarin, Diane V. Radel, Susan Ritter, Whitt Robins, Sharon Rodgers, Myriah Rohl, Sherry Rohl, Sonia Rosa, Carol Rosenberg, Caitlin Rosolen, Thomas Roth, Melinda Russek, Gianna Santucci, Ellen Sayet, Alicia Schmidt,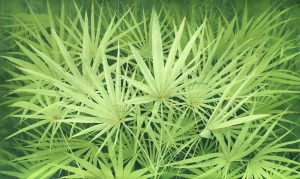 Elise Sewall, Tammra Sigler, Doug Smithwick, Joan Sonnenberg, Carolyn Steele, Lisa Tracy, Daniel Venditti, Mary Voytek, Herman Weinberg, Curtis Whitwam, LouAnn Wukitsch, Roseline Young and Pat Zalisko.
Shawn Pettersen currently teaches sculpture and is the studio coordinator at Florida Gulf Coast University. He has worked
as a graphic designer, creative director, adjunct professor, jeweler, and artist's assistant for several prominent artists in New York. Primarily based in sculpture and drawing, his work revolves around themes of displacement, memory, and being lost. His work has been shown regionally and nationally. Shawn received his Master of Fine Arts Degree from Montclair State University in 2005, and his Bachelor of Fine Arts from Ringling College in 2003.
The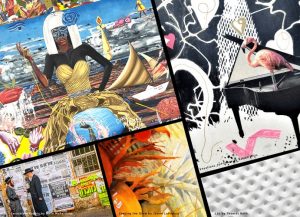 Alliance will host an online, virtual opening reception on March 5 at 6 p.m. via Zoom. The behind-the-scenes evening will feature a guided tour of the exhibit and awards as well as a brief presentation from the juror on his inspiration and process for the show. The reception is free to attend, although a $5 suggested donation keeps Alliance programming affordable and accessible. An RSVP is required at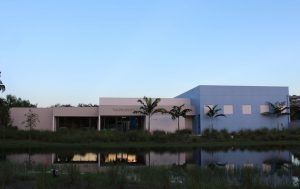 ArtInLee.org/AnnualAllFlorida in order to obtain the access link.
Awards for this show include $1,000 Best In Show, a $250 Golden Colors Gift Certificate for second place,  $100 for third place and a complimentary Alliance membership for the Juror's Choice Award.
For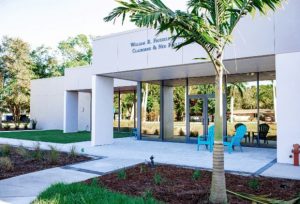 more information about the Alliance, visit ArtInLee.org or call 239-939-2787.
Images:
John-13-1-17 – Gianna Santucci – Oil – 60×60
Hip Check – Victoria Milne – 31 x 43 x 7 – Steel Sculpture
Palmetto Scrub – Curtis Whitwam – Watercolor – 18×30
Road-Block-1 – Lily Hatchett – Acrylic – 36×36
_______________________________________________________
Mary Fischer builds 'Houses & Buildings' for Watson MacRae Gallery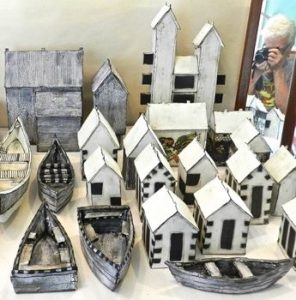 Although Watson MacRae has been constrained to cancel its monthly openings this season, new work continues to arrive at the gallery. So Maureen has produced and posted this video tour featuring a new artist, Mary Fischer, who makes ceramic houses, buildings and boats. These sturdy, straightforward structures exert a strong presence that belies their minimalist design.
Fischer began her artistic career after serving in U.S. Air Force Intelligence and then working for several environmental consulting agencies in Austin, Texas.  For her 40th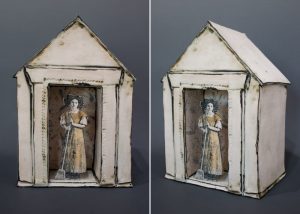 birthday, she and a friend took clay lessons at a local facility.  She quickly learned the potter's wheel was not for her.  However, she loved hand building and she's been dedicated to that art form ever since.
It is not surprising that the focus of her work is buildings. Early on, Fischer wanted to study architecture, but as she says, "I didn't have the math."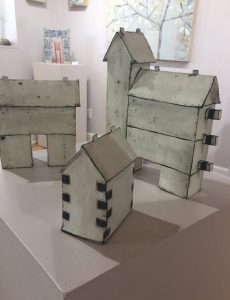 The buildings started as boxes. Lids became roofs, feet and chimneys appeared, and things go on from there, changing from season to season.  Fischer builds pieces from slabs and extruded pieces of clay, at times combining both techniques.  She often makes paper patterns to work out design problems – "so the buildings don't fall down," she says. The model is then taken apart and used to cut out pieces from slabs of clay and then reassembled. The process is akin to playing with Legos
Fischer uses various printmaking techniques to transfer images – ones she's taken in her travels and others from archives – onto her buildings.  She finishes them with mason stain.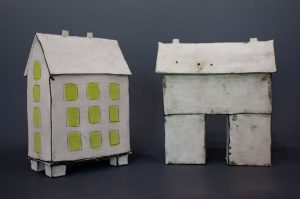 Examples of her work can not only be enjoyed on the video, but appreciated in the gallery. Gallery hours are 10:30 a.m. to 5:00 p.m. Monday through Friday.
For more information, please telephone 239-472-3386.
______________________________________________________________
Christo and Jeanne-Claude retrospective sheds light on artists' storied careers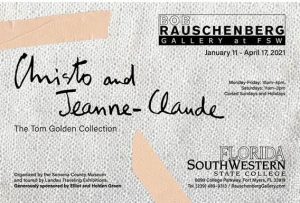 CHRISTO & JEANNE-CLAUDE: The Tom Golden Collection is on view in the Bob Rauschenberg Gallery at Florida SouthWestern State College through April 17. This traveling retrospective surveys the extraordinary career of artists Christo and Jeanne-Claude through collages, prints, photographs, drawings and objects. Drawn from the permanent collection of the Sonoma County Museum—the most extensive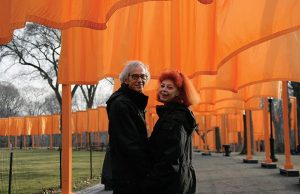 private collection in the United States—the exhibition spans 37 years of the Christo's career.
Christo and Jeanne-Claude were famous for large-scale environmental projects that temporarily altered urban and rural landscapes in Europe, the United States, Australia and Japan. Together, they changed the landscape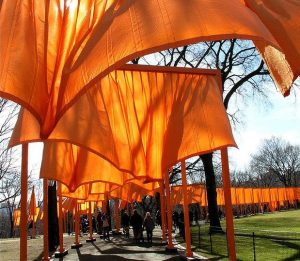 of installation art, covering large areas of space by draping thousands of square yards of various types of fabric over buildings, bridges and both land and sea masses.
While each of the artists' projects existed only briefly, they were anticipated with suspense for months, even years, while being planned ….
You can find more on the exhibition here.
________________________________________________________________
Jansen's 'Two Decades of Relevance' comes to Naples' Baker Museum on April 24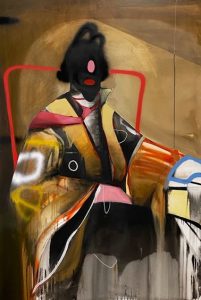 The Baker Museum will host a retrospective of work by internationally-acclaimed artist Marcus Jansen April 24 through July 25, 2021. Representing Jansen's first solo museum exhibition in Southwest Florida, Two Decades of Relevance will showcase 18 powerful paintings, including Foreclosures (2008), Spotlight (2020) and The Colonialist (2021).
Over that span, Jansen has garnered numerous attention and accolades. Part of this recognition inheres in incredible technical competency and revolutionary genre-busting style. But what sets Jansen apart from his contemporaries is his uncompromising critical commentary on global political and socio-economic issues and the world events that have shaped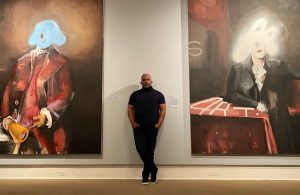 his life.
For Jansen, painting is an act of intense engagement with the world. It is this quality that emerges from his urban landscapes and portraiture and connects viscerally with those who encounter his colorful abstract-and-figurative constructions which, individually and in the aggregate,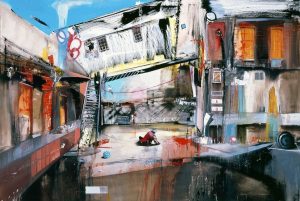 reflect his sustained preoccupation with the struggles of the displaced and disenfranchised, surveillance and technology, and power structures and their manifestations across different spheres.
Jansen's response to the foregoing concerns is informed by a series of profound life experiences. He mother is Jamaican; his father German. He spent his formative years in the Bronx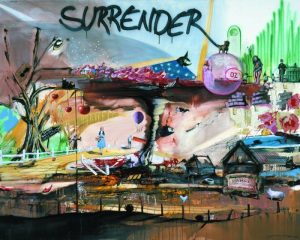 and his adolescence in Germany. He was diagnosed and treated for PTSD after fighting in Operation Desert Shield and Desert Storm in the first Iraq War. And after losing his first wife to cancer, he struggled as a single dad to two boys saddled with a mountain of medical bills while trying to establish himself as an artist with a story to tell. Jansen has emerged from these life events filled with a passion for universal human rights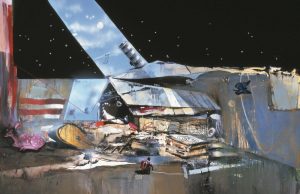 and improved societal conditions. Charged with a sense of empathy and a commitment to justice, his works are, not surprisingly, simultaneously emotional, introspective and intellectual.
Jansen had his first European solo museum exhibitions at La Triennale di Milano Museum, Milan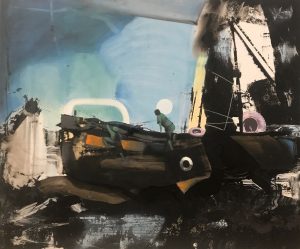 and the Museum Zitadelle Berlin. He has participated in the 12th International Print and Drawing Biennial in Taiwan at the National Taiwan Museum of Fine Art. Works by Jansen are in collections of the Moscow Museum of Modern Art (MMOMA), The University of Michigan Museum of Art, The New Britain Museum of American Art, The Kemper Museum of Contemporary Art, The National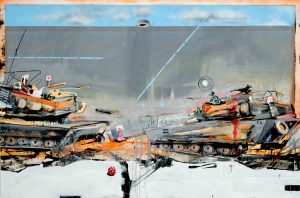 Taiwan Museum of Fine Art, The Housatonic Museum of Art and the Smithsonian Institution in Washington D.C.
In addition to his studio practice, Jansen is founder of the Marcus Jansen Foundation Fund in Fort Myers, which aims to serve veterans with PTSD and economically-disadvantaged children through enhanced cultural awareness of art and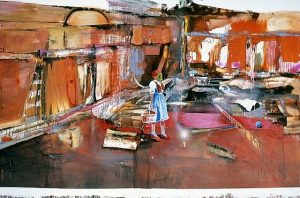 music.
The Baker Museum is one of the foremost fine art museums in Southwest Florida. Emphasizing modern and contemporary art, the museum hosts several traveling exhibitions annually to complement installations of works from its permanent collections. Dedicated to stewardship and scholarship, The Baker Museum provides world-class exhibitions and educational opportunities for Southwest Florida's diverse community.
_________________________________________________________
'Family + Semi-Precious' opens at METHOD & CONCEPT on February 18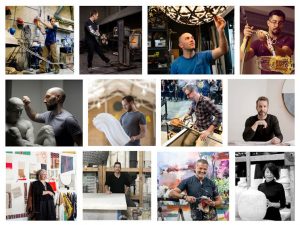 FAMILY + SEMI-PRECIOUS is an exhibition marking an important convergence of the artists represented by METHOD & CONCEPT. The show encompasses work developed in recent years, as well as in direct response to their experiences of 2020. Distinguished masters of their medium — Matthew Shlian, Debra Smith, Brett Harvey, Shizue Imai, Jamie Harris, Dylan Martinez, Carmelo Blandino, Chad Jensen, among others — will showcase their unique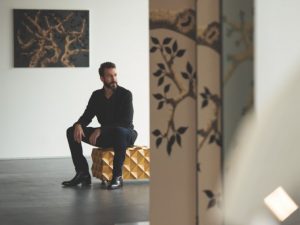 perspectives in contemporary art.
The impetus for the show emerged during the height of the 2020 coronavirus pandemic. As quarantine removed many artists from their studios and forced many into isolation, it became clear to METHOD & CONCEPT that it had a duty to support its artists and provide a platform for the cultural exchange of ideas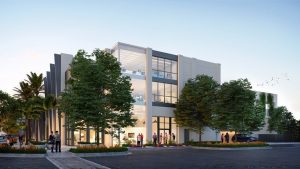 related to their shared experience. Family represents an unwitting kinship of creatives, innovators, and content producers that, in place of their physical absence, is replaced with the tangible presence of their work. The resulting dialogue and emotional reverberation is palpable, and thus becomes intertwined with the viewer's own experience. Family + Semi-Precious seeks to create a common bond and cultural bridge to our shared universal existence.
The opening reception is from 5:30-8:00 p.m. on Thursday, February 18 at METHOD & CONCEPT's new location at The Collective in the heart of the Naples Design District. The address is 111 10th Street South, Suite 112, Naples, FL 34102. For more information, please telephone 239-529-2633.
_____________________________________________
CFABS' 'Off the Walls 2021' rescheduled to Friday, April 9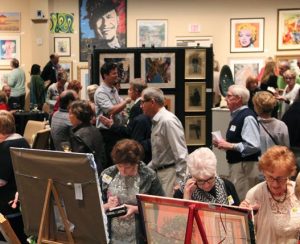 The Centers for the Arts Bonita Springs' Off the Walls 2021 has been rescheduled to Friday, April 9.
Here's how it works. Three hundred items ranging from trips to artworks have been donated to CFABS, which will sell just 200 tickets to the virtual event. On the night of the event, tickets are drawn at random. Since all of the tickets will be drawn, every ticket is a winner – even if yours is the last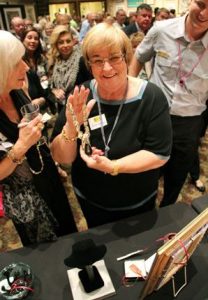 ticket drawn since there are more items than tickets. And, you'll receive a gift certificate for a ticket to next year's Off The Walls event, absolutely free. So truly, everyone is a winner.
CFABS' entire catalog of items will be posted on its website Tuesday morning, January 12. Explore the phenomenal selections, and create your priority list of top 15 choices. You don't even need to be present to be a part of this year's amazing 'lottery' event. Nor do you need to personally select your winning item. CFABS has a cadre of 'Personal Shoppers' ready and excited to help you. Just provide CFABS with your Personal Priority List of pre-selected items, and they'll take it from there. Simply tune in the evening of the Off the Walls Ticket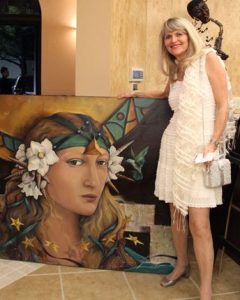 Draw to share in the fun and excitement. Your Personal Shopper will select your item and the Centers' staff will wrap and hold your winning item until you're ready.
"This year is certainly a challenge," concedes CFABS President Susan Bridges. "But we worked hard to design a terrific virtual experience on Zoom that you can enjoy from the [safety and] comfort of home. And we've come up with some brilliant 2021 alterations we think everyone will appreciate, incorporating all the needed safety precautions."
Those who have attended this unique event in the past know what a great evening it is.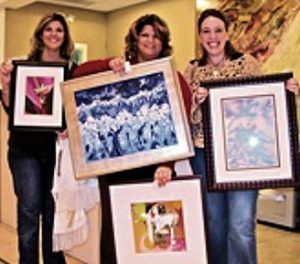 No auction, no bidding. Just purchase a ticket and you're entered into the random drawing for beautiful artworks, collectibles, travel experiences, cuisine adventures, décor and luxury living items valued from $275.00 to $6,000.00.
To purchase tickets or for more information please call 239-495-8989 or email: cfabs@artsbonita.org.
_______________________________________________
Andre Kohn Exhibition on view at Shaw Gallery of Fine Art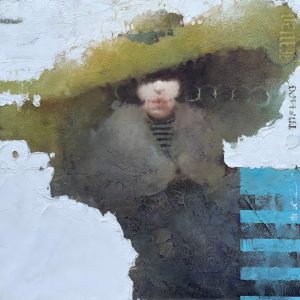 Andre Kohn Exhibition 2021 opened at Shaw Gallery of Fine  on Naples 5th Ave South on February 11. It features the latest works from the atelier of the impressionist artist, who is among the most collected figurative painters on the American art scene today.
Kohn refers to his painting style as "contemporary figurative expressionism." He counts among his artistic influences Russian painters Nicolai Fechin, Valentin Serov and Filipp Malyavin, along with John Singer Sargent, Eugène Carrière and Edgar Degas.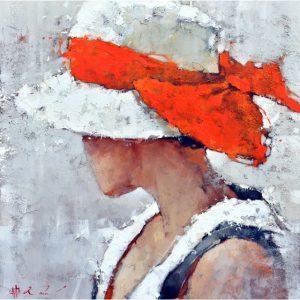 "Propelled by dynamic, gestural brushwork and lush coloration, his compositions harness the energy of a singular, often quiet, moment in time," notes art critic Elizabeth L. Delaney, writing for Southwest Art in 2016. "Heady textures and layers of pigment combine to create a tactility that pervades each canvas. In fact, one of Kohn's signature structural elements is his preparation of each surface. He layers modeling paste onto the blank canvas before he ever makes a mark, thereby creating an intrinsically dimensional composition. Such a process makes 

the texture part of the painting itself, not simply a visual overlay."
Kohn's overarching objective is to find the extraordinary within the ordinary – those moments in life that typically go unnoticed.
"At the same time, Kohn's paintings conjure elements of curiosity and wonder," Delaney continues in her Southwest Art piece. "A woman seen from behind walking in the rain, a man with a cane paused on the sidewalk, or a couple gliding across the dance floor all evoke a sense of comfortable intrigue—their stories are ambiguous, yet most viewers can relate. Kohn often hides his subjects' faces, and when visible, they remain obscured, allowing the artist to retain that sense of mystery. He leaves their stories open-ended—full of the potential energy he loves and primed to begin a visual conversation between viewer and painting."
In fact,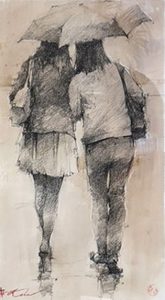 the people depicted in his figurative series such as Just the Two of Us and umbrella women are pictured with their backs to the viewer.
It's only fitting that intrigue lays at the foundation of Kohn's oeuvre of work. Intrigue is the keynote of his personal life and origins as an oil painter.
Andre was raised by an artistically gifted family near the Caspian Sea in southern Russia. His mother was a symphony violinist; his father, a noted linguist and writer. The family had had few material possessions, but paintings, sculpture and books filled the family's tiny, one-bedroom home. It was here that Kohn learned that the creative arts are the only true wealth.
Kohn's professional art education began at 15 when he was chosen to apprentice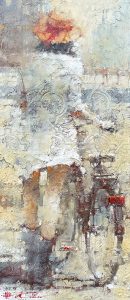 in the studios of Moscow's most esteemed Impressionist and Social Realist artists. His art education corresponded with an eruption of cultural progress in all the arts in Russia, including ballet, literature, music and painting.
Andre followed his apprenticeships with a classical art education at the University of Moscow where he studied with members of the last great generation of Russian Impressionists. He fondly remembers the majesty of the University. "The experience was totally unique," he says. "The atmosphere was one of huge columns, marble floors and masterworks on the walls. Legends of the Russian art world walked the halls and discussed your work. It was a privilege to be there, and it laid the foundation for my entire career."
At that point, fate intervened.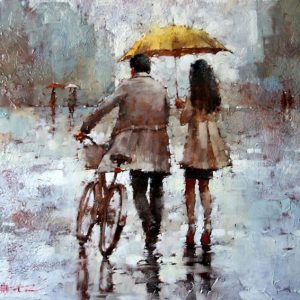 A colonel in the Russian Army, his father was chosen to participate in the post-Cold War officer exchange program at the U.S. Air War College in Montgomery, Alabama. In 1993, his father announced his intention to defect to the United States. In that instant, Andre discovered the need to reinvent himself as an American artist.
Kohn wasted no time embracing his new life. He enrolled in the art program at Auburn University at Montgomery after becoming the first recipient of the International Peace Scholarship there, and went on to earn his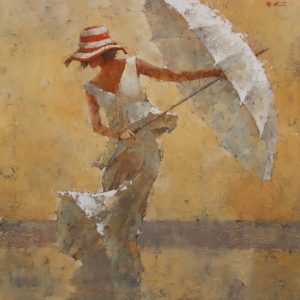 bachelor of fine arts degree three years later. To make ends meet while building his art portfolio, he worked as a house cleaner, picture framer and even a car salesman. Settling in Arizona, he finally embraced his current brand of figurative painting.
It took little time for American art audiences and media to discover Kohn's mature, fresh figurative painting style. His first one-man show created instant interest in his work and helped introduce Kohn to audiences in his adopted country.
Today,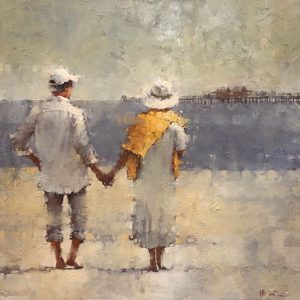 Kohn is a preeminent leader of Figurative Impressionism which seeks to capture the complexity and simplicity of the human form.
"I'm seeking my own unique, poetic interpretation of the moment," he says. "I'm striving to find the extraordinary in the ordinary."
Despite Kohn's unrepeatable pallet, personally developed style, and unique interpretation of form, his art education is enduring.
From his home in Arizona, Kohn travels the world for inspiration and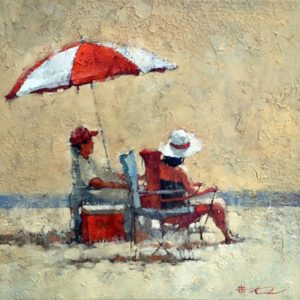 periodically returns to France to continue his formal, classical studies. Due to his travels, his widely popular style has a European influence with a Modern impressionist flare.
Kohn's work is now represented by premier galleries in the United States and he is a regular contributor to invitational exhibitions. Some of his most recent solo shows include:
2020 Shaw Gallery, Naples, Florida
2019 Shaw Gallery, Naples, Florida
2018 Jones & Terwilliger Gallery, Carmel, CA
Andrew Hillier Gallery, London, UK
Fountainside Gallery, Wilmington, North Carolina
Heritage Gallery, Scottsdale, Arizona
He is a frequent subject of highly regarded art publications, and his unique ability to communicate the expressiveness of the human form has kept him a mainstay in private, corporate and permanent museum collections worldwide.
Andre currently resides and paints at his home in Scottsdale, Arizona, where he owns his own gallery, Andre Kohn Fine Art.
___________________________________________________________
Sheldon Fine Art featuring work of Spanish landscape artist Miguel Peidro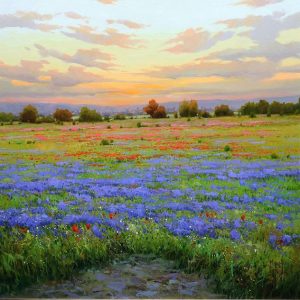 Sheldon Fine Art in Naples is featuring work by Miguel Peidro.
From Alicante, Spain, Peidro's work reflects his innate sensibility toward and awareness of nature. When taking in Peidro's landscapes, viewers cannot help but get caught up in their quiet and meditative quality. The artist's choice of panoramic format welcomes the viewer to partake in his vision.
"My passion for both painting and nature are mixed within myself,"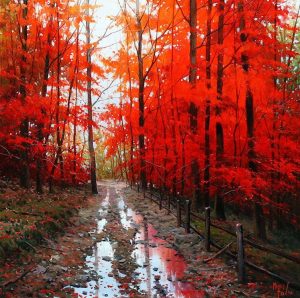 Peidro elaborates. "This is the reason I paint landscapes. I find much inspiration in taking nature walks during my travels throughout Europe."
His paintings are vistas for his viewers, an escape from the city life and a dwelling in which they can connect with the power of nature.
"[In] order to begin, he must first feel the poetic tremor of the sun's rays passing through the tree branches, giving diversity of tones to each leaf," observes art critic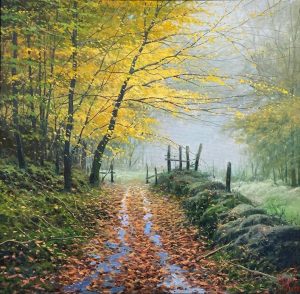 Joseph Cadena. "Or it is necessity to feel the spiritual connection with the sea, thanks to the constant coming and going of the waves. Or to capture, with each step, without ceasing to walk, the light kiss of the winds that awakes with each day… When he reaches this point in his works, it is when he best fulfills his mission as a painter, since he makes us participants of what he wanted to discover, which helps us achieve a more feasible way of looking at the world."
Peidro received his artistic training at a private studio alongside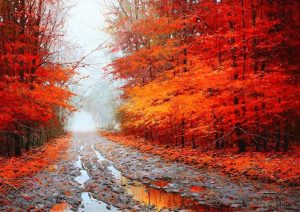 well known Spanish Masters such as Vicente Moya, Alex Alemany, and Juan Ferri.
Sheldon Fine Art is located at 460 5th Ave S. For more information on the gallery or the artist, please telephone 239-649-6255 or email sheldonfinearts@aol.com.
__________________________________________________
'Double Vision' opens at Gardner Colby Gallery on February 18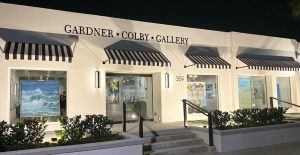 Gardner Colby Gallery in Naples will be exhibiting work by Theresa Girard and Mary Parkman beginning February 18. Their show, Double Vision, opens on that date with a 4:00-7:00 p.m. reception. Both artists will be in attendance.
Girard's expressive paintings have been featured in several national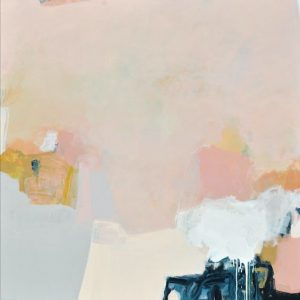 publications including The Artist Magazine, Palette Magazine, Art Collector, Acrylics 3 and numerous books. Her recent paintings reflect a new confidence and purpose with paint and design that are often driven by the weight of current circumstances, feelings, or intentions.
"I begin by energizing the surface until all of the marks have freed me of any distractions," says Theresa. "Once energized, I simplify, looking for a soft conflict in color. Often the process repeats, developing a fast 'impulse and observation' pace. I am continually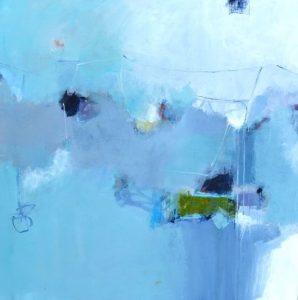 striving for the finished work to speak louder than I can communicate in words."
Theresa would be the first to tell you that she does not fit into a traditional role. A native of Providence RI and involved in the arts from an early age, she crafted her own education while studying early 20th Century contemporary artists and abstract expressionism. A color expert and educator for a large manufacturing company, she advanced to the top of her career in marketing, education, and training before making the leap to pursuing her painting as a professional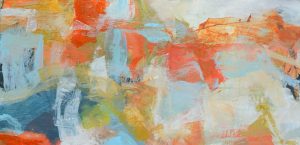 fine artist. Theresa is the founder and former Art Director of Access to Art, a community based fine art program. Ms. Girard is a nationally sought after facilitator of a variety of artistic workshops for creative people. She is an exhibiting artist at the prestigious Providence Art Club.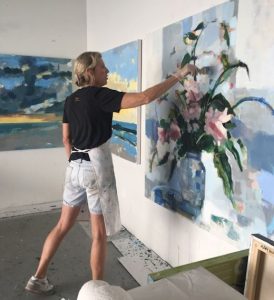 Mary Parkman is an abstract and figurative painter whose work is varied in technique and content. Inspired from nature, Parkman translates the world around her using expressive paint strokes and a mostly colorful palette. Her paintings have been exhibited in New York, Boston, Atlanta and internationally.
Parkman graduated from Cornell University with a degree in Fine Arts. She continued her study of art—primarily with Abstract Expressionists—at the New York Studio School in Manhattan and the International School of Art in Italy. Having begun her career as a representational portrait and landscape painter,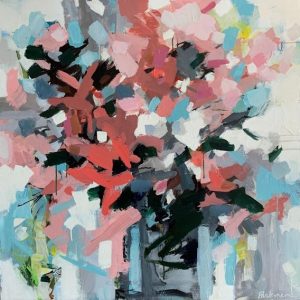 many done en plein air, Parkman's work is increasingly abstract, with greater focus on pure paint and process.
"It's exciting that by shifting to abstraction drawing recedes allowing pure paint to take over and process to show," says Mary.
Gardner Colby Gallery is located at 359 Broad Avenue South. To schedule a private showing or to RSVP the opening reception for Double Vision, please telephone 239-401-7787 or email art@gardnercolbygallery.com.
__________________________________________________________
DAAS' February show highlights art of Columbian artist Dilya Schauer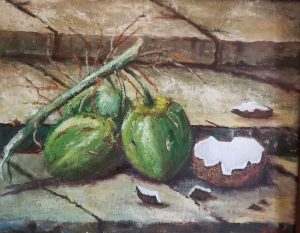 DAAS CO-OP Art Gallery's February show highlights the art of Colombian artist Dilya Schauer. The exhibition features a selection of newer works as well as retrospective pieces from the artist's collection.
Schauer is a veteran still life, portrait and nature painter who studied art in her native Colombia under the tutelage of prominent figures like Luis A. Acuna, S.A. Gelvis and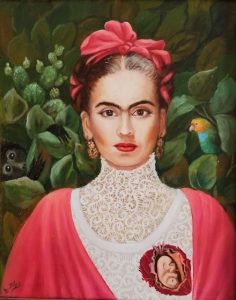 Rodriguez Naranjo. She then furthered her studies at the Art Students League in New York. She has been a resident of Southwest Florida for more than a decade.
"For a still life painter, the initial challenge is to create a picture before the brush is put on the canvas," Schauer explains. "I arrange the items carefully, so that they become an artistic statement themselves, establishing by association significance and dynamic relationships through specific positioning."
The exhibition will be on display through February 27, 2021.
DAAS CO-OP is located at 1815 Fowler Street, in the Butterfly Estates complex in Fort Myers, FL. The gallery's temporary business hours are from 10:00 a.m. to 3:00 p.m. Wednesday through Sunday. More information about the venue and/or how to become a member can be found at daascoop.com or by calling 239-590-8645.
___________________________________________________________________
DAAS producing special multi-layered exhibition of Yvonne Krystman work in March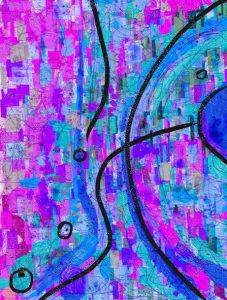 In the month of March, DAAS CO-OP Art Gallery & Gifts will be producing a very special exhibition by member artist Yvonne Krystman. The show will feature a mufti-layered visual experience with a deeper focus on a complementary dialogue between material, content, the exhibition space and the encounter with viewers.
Krystman is a contemporary mixed media visual artist and fashion designer. She is experimenting with a wide variety of materials to express the ideas she explores, and that includes, but is not limited to, mixed media works on canvas, clay, conceptual photography and more.  In additrion, she often photographs her work and transfers it into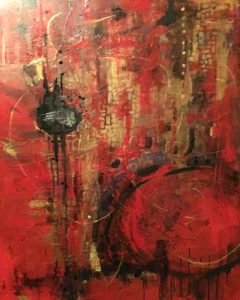 award-winning fashion – a concept she calls "Portable Gallery." Krystman's wearable art is shape-shifting visual artwork into new forms to inspire new perspectives.
Yvonne will be collaborating with contortionist, hand-balancer and performing artist Katarina Danks, Krystman at the opening. Sporting pieces from Krystman's Art 4 Wear line, Danks will stage an artistic fusion between acrobatic movement and visual expressions of art.
The opening reception will be held from 6:00 to 9:00 p.m. on Friday, March 5, 2021 in conjunction with the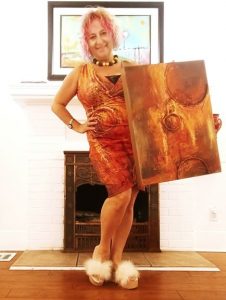 monthly Fort Myers Art Walk event. The exhibition will be on display through March 27th, 2021.
"We invite all Southwest Florida art collectors, supporters and enthusiasts to join us for the opening reception," states DAAS in its press release announcing the exhibition. DAAS CO-OP is located in the Butterfly Estates complex at 1815 Fowler Street in Fort Myers, FL. The gallery's temporary business hours are from 10:00 to 3:00 p.m. Wednesday to Sunday.
For more information about the venue and/or how to become a member, please visit daascoop.com or call 239-590-8645.
___________________________________________________________________
Katarina Danks performing at DAAS during March 5 opening of Krystman exhibition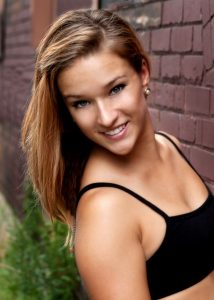 Katarina Danks will be performing at the opening of an exhibit of new work by artist Yvonne Krystman at DAAS CO-OP Gallery on March 5. Sporting pieces from Krystman's Art 4 Wear line, Danks will stage an artistic fusion between acrobatic movement and visual expressions of art.
Katarina Danks is a dancer, educator, coach/trainer and world-class performer trained in contortion, hand balancing, jazz and contemporary dance. Her performances are nothing short of eye-popping. Blending an artistic mix of body-bending contortion skills (she's accomplished in Mongolian, European and contemporary contortion) with jazz and contemporary dance choreography and stage presence, Kat creates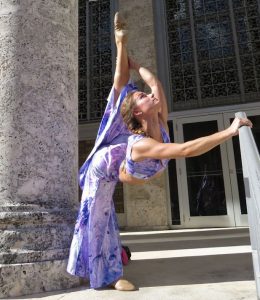 unique shapes in elegant inverted ways.
She has performed at numerous venues throughout Southwest Florida, including Broadway Palm Dinner Theatre (with Circus Transform US), Art Walks the Runway Fashion Show at the Sidney & Berne Davis Art Center, the Fort Myers Film Festival's T.G.I.M. screenings, Telemundo Television, HSN, Papa John's and others.
Go here for the rest of Kat's profile.
______________________________________________
Alliance issues call for 'Art Lives Here' billboard campaign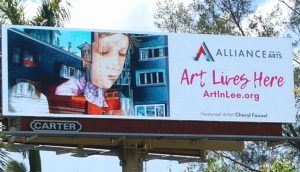 Ever envision your art on local billboards? Well, it can happen with a little help from your friends at the Alliance for the Arts. Once again, the Alliance is calling for artists to participate in their Art Lives Here billboard campaign. The Art Lives Here campaign creates more art for more people by displaying artwork on billboards throughout southwest Florida,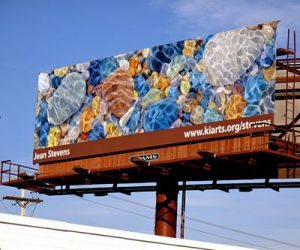 transforming advertising space into public art for and by talented local artists. All Alliance for the Arts member artists are encouraged to submit and you may join the Alliance as a member to do so. The deadline for submission is March 12, 2021.
For more information, a prospectus and submission details, please visit www.artinlee.org or contact Alliance for the Arts Gallery Director, Ehren Gerhard at exhibitions@artinlee.org.
______________________________________________________________
Davis Art Center accepting submissions for Functional Art Show thru April 23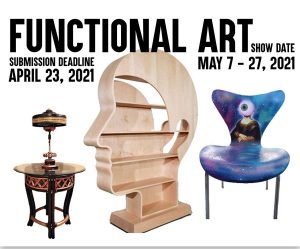 The Sidney & Berne Davis Art Center will be staging a functional art exhibit in May. Functional art is art created for use. However, while it functional art is intended to serve a utilitarian purpose, it is designed artistically, with an aesthetic or "chi" in mind so that it takes on a life of its own.
The genre is remarkably inclusive. It encompasses everything from furniture and lighting to dishes and even books.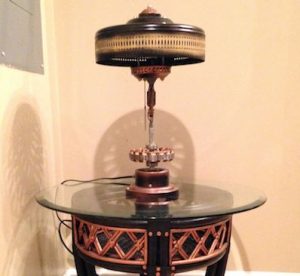 While the terms "fine" or "high" art typically apply to works that carry an intellectual and emotional sensibility alongside a dose of old-fashioned beauty, functional art infuses these aesthetic ideals into things that you might never have expected to view as art, like, say, a switchblade.
From an art history perspective, you could say that functional art is the inverse of Marcel Duchamp's famous readymades, where he transformed utilitarian objects—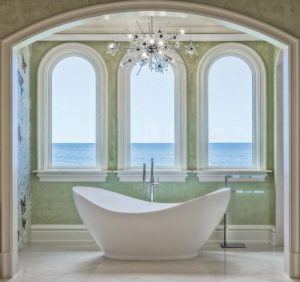 a urinal, a bottle rack, etc.—into conceptual artworks by fiat. It became art because he said it was. Functional artworks, by contrast, are highly crafted artistic creations that can perform utilitarian jobs, but that collector's might prefer to keep on the display shelf.
Today many functional art objects are as avidly acquired by collectors as their fine-art brethren, and are appreciated just as much for their beauty as their use. Ancient Chinese vases, for example,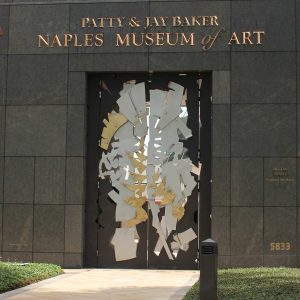 while still capable of performing their originally intended function (displaying flowers), are prized for their historic and aesthetic value more than anything else. And this is equally true of clocks, jewelry and valet boxes, lights and chandeliers, intricately-carved limestone fireplaces, and life-size figurines and wildlife sculptures which, positioned at the edge of a pond or pool, function as fountains, helping purify and circulate its water. Of course, one need look no farther than Artis Naples for two prominent examples of functional art – the Paley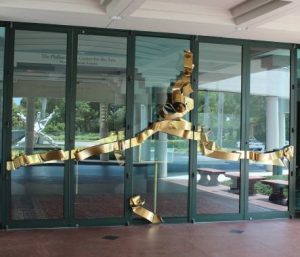 Gates at the Baker Museum of Art and the door handles to the performing arts hall.
The deadline for submissions is April 23, 2021. The exhibition will show in the grand atrium from May 7 through May 27, 2021.
___________________________________________________________________
Davis Art Center accepting submissions for June show 'Recaptured' through May 20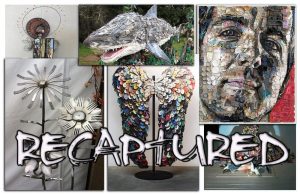 In June, the Davis Art Center will host Recaptured, a juried art exhibition that focuses on "recapturing" waste and turning it into a desirable piece of art.
For thousands of years, what was discarded by one creature was a resource of another. Then along came humans. Today, mankind generates at least 3.5 million tons of plastic and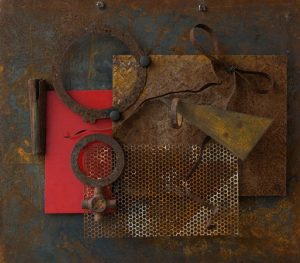 other solid waste a day, 10 times the amount a century ago. The U.S. is the king of trash, producing a world-leading 250 million tons a year—roughly 4.4 pounds of trash per person per day. But because we've become very good at hiding it, the problem of disposing of this among of trash does not seem particularly impending. But make no mistake. Waste poses a major problem not only for our species, but for the survival of the planet as a whole.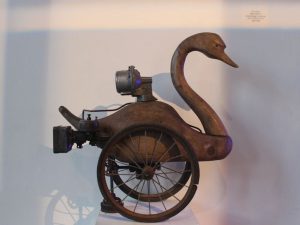 As a result, recycling has become an integral part of protecting the environment. Within this rubric, two approaches have emerged – downcycling and upcycling. In the former, the destructive cycle is slowed down but the resulting objects lose quality as a result of the process. In the latter, they acquire value thanks to creative intervention.
In this regard, artists are converting glass bottles, plastic bags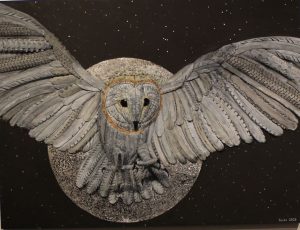 and other waste that would end up filling landfills or floating in the sea into a sustainable art that highlights the degradation of the planet by drawing attention to excessive or conspicuous consumption, the depletion of natural resources and the resulting environmental pollution. Artists engaged in this new genre and movement seek to transform waste such as paper, cardboard, wood, glass, plastics, metals and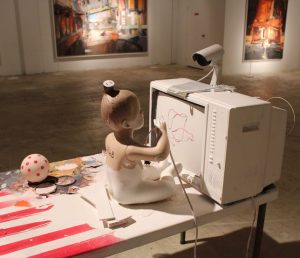 rubber into works of art.
The concept goes beyond the mere conventional of recycling. In fact, it goes well beyond the principle espoused by French artist Marcel Duchamps, Pablo Picasso and their contemporaries roughly a century ago that an artist transforms a manufactured object into art just by giving it a title and exhibiting it in a museum, gallery or art show. As a movement, the inclusion of waste in artistic compositions has morphed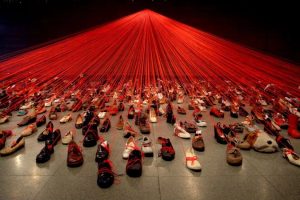 from "ready-mades," "junk art" and the "accumulations" of Franco-American artist Arman (who aggregated trash in airtight glass cylinders and boxes) to the use of waste as an artistic medium on a par with oil, acrylic and epoxy paints or marble, stone and metal. And from this detritus a generation of eco-artists has emerged who bring new meaning to their two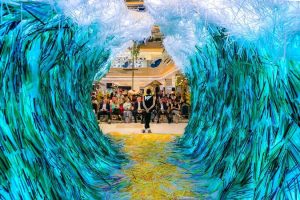 and three dimensional works and installation by engaging with the "reuse, reduce, and recycle" slogan through their craft.
With Recaptured, the Sidney & Berne Davis Art Center not only highlights this new artistic movement and genre. It joins eco-friendly initiatives and festivals springing up around the world such as Art of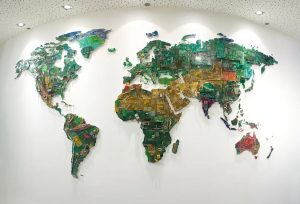 Recycle in Pennsylvania and the Seattle Recycled Arts Festival that have advanced the motto of "Reduce, Reuse, Reclaim, Repurpose, and Recycle," showing communities how they can express their creativity with extensive range by using recycled materials – and furthers the tradition of such local shows as the Alliance for the Arts' Rejectamenta show and the Ding Darling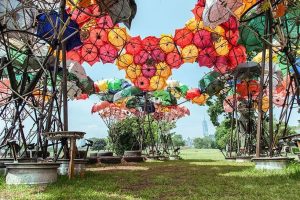 Wildlife Society's 2015 Upcycle! Art Fest.
Will you be – or see – the next Chiharu Shiota (whose Over the Continents installation featured an accumulation of nearly 400 individual shoes that Shiota personally collected, along with a note from each donor describing the people they have lost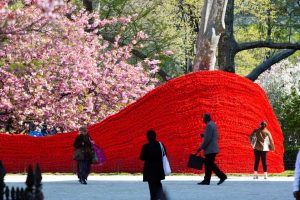 along with past moments, creating an emotionally charged installation), Von Wong (who created a large scale installation entitled Parting of the Sea that highlights the consumption of single-use plastics that he made from 168,000 plastic straws and recovered plastic packaging collected from the streets of Vietnam with the help of volunteers) or Susan Stockwell (whose work World features a gigantic world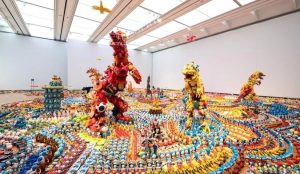 map made from recycled computer components, motherboards, electrical wiring, fans and myriad other components).
The deadline for submissions is May 20. The show will be displayed in the grand atrium between June 4 and June 24, and offers a $500 prize for Best in Show, $250 for SBDAC Staff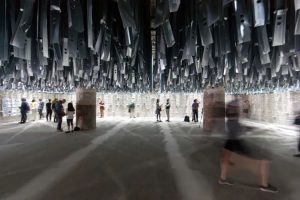 Pick and $250 for People's Choice.
Photos:
No. 2: Gift by Patricia Esposito
No. 3: Ride Eternal by Jay Lana
No. 4:  Death Owl by Andrew Corke
No. 5:  Aerial by Marcus Jansen
No. 6:  Over the Continents by Chiharu Shiota
No. 7:  Parting of the Sea by Von Wong
No. 8:  World by Susan Stockwell
No. 9:  City of Dreams by Izaskun Chinchilla Architects
No.10: Red, Yellow & Blue by Orly Genger
No.11:  Jurassic Plastic by Hiroshi Fuji
No.12:  Venice Architecture Biennale 2016 core exhibit by Alejandro Aravena
_______________________________________
SBDAC issues call for Artist Trading Card exhibit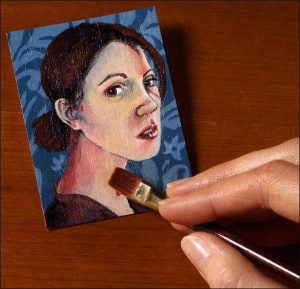 The Davis Art Center has issued a Call to Artists for its August show, Carded: Miniature Masterpieces. The exhibition will feature artist trading cards or ATC, tiny (2.5 x 3.5 inches) original pieces of art created with the intention of swapping or trading with another artist. On the front of an ATC, an artist creates an original work to showcase their art. It can be a one-off, part of a series, or a limited edition. On the back, the artist puts their name, contact details, title of the ATC, number if it's a limited edition, and sometimes the date it was created.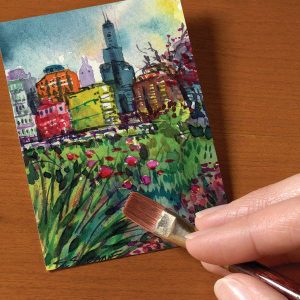 The can be made in any medium and using any technique, whether it's painting, drawing or collage.
ATCs date back to 1997 when M. Vanci Stirnemann, a Swiss artist, created 1200 cards by hand as part of an exhibit. On the last day, he invited others to create their own cards and trade with him during the closing reception. The movement took off and, today, there are ATC swaps in almost every major city around the world. There are also many online swaps.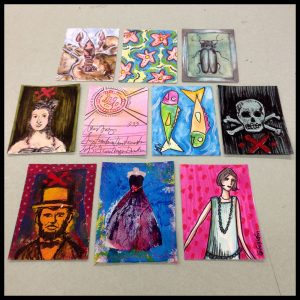 The movement builds on different traditions, including miniature art, which has been in existence for centuries beginning with the illustrated manuscripts of scribes in the Far East and Europe prior to the 15th century. ATCs also reflect the influence of pop art, which features motifs taken from everyday life. In this regard, ATCs share an affinity with the Fluxus movement and with Robert Filliou's notions of a "fête permanente," a "création permanente" or an "eternal network."
The origin of the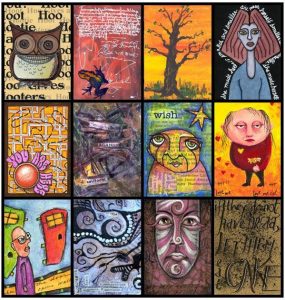 modern trading card is associated with cigarette cards first issued by the US-based Allen and Ginter tobacco company in 1875.
Artist Ndola Pensy introduced the artist trading card idea to Southwest Florida in 2017 with great reception among artists of different mediums in the area. Carded: Miniature Masterpieces will be curated by Cesar Aguilera.
The deadline for submissions is July 24. There is no limit on the number of submissions.
Any medium,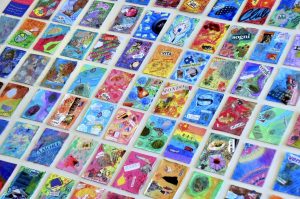 motif and theme is acceptable, but no prints or reproductions will be curated into the show (digital art excepted). Submit your good quality images to artbuzz66@gmail.com with your name, medium, and title of each piece.
The show exhibits August 6-26. Cards will not be for sale, but in the tradition of ATC events, there will be an optional trading part at the end of the show.
___________________________
5       ART FESTIVALS
 Coconut Point Art Festival is February 20 & 21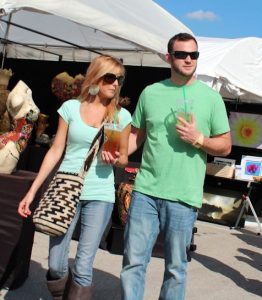 In the geographical center of Southwest Florida, the 15th Annual Coconut Point Art Festival takes place on the weekend of February 20 & 21. The Coconut Point Mall serves as the site for this outdoor art festival, which features more than 250 artists and artisans from 30 different states. There is something for every artistic taste and sensibility at this festival, which sets up in the parking lot just north of Panera Bread and east of U.S. 41. With 113 stores and 25 restaurants surrounding several acres of lakes and wood boardwalk, Coconut Point Mall offers a unique outdoor shopping experience, but at the art festival, the focus is exclusively on the art and artists.
____________________________
Naples National is February 20 & 21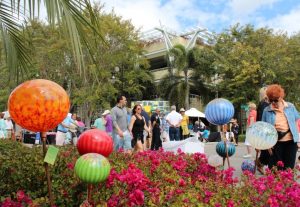 The 42nd Annual Naples National Art Festival takes place on the weekend of February 20 & 21 in Cambier Park and along 8th Avenue in Naples, just steps away from Naples' historic Fifth Avenue South. This is the #15 art festival in the United States according to Sunshine Artist Magazine. Because of its national ranking and the beautiful weather in Southwest Florida during this time of year,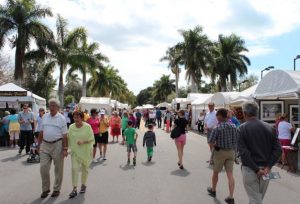 Naples National draws some of the finest artists in the country. Together, they provide a diverse array of artworks that include original oil and acrylic paintings on canvas, panel and galvanized aluminum, watercolors on paper, 2D and 3D mixed media, limited edition prints, photography, digital art, metal sculpture, wood carvings, ceramics, art jewelry, leather works and more.
___________________________________________
Art & Design Expo is February 27 in Naples Art District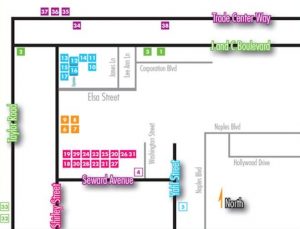 The galleries and art studios in the Naples Art District are hosting the Art & Design Expo from 11:00 a.m. to 4:00 p.m. on Saturday, February 27. Artists will be offering live demonstrations and special opportunities to visit neighboring designers and home decor showrooms to discover the latest design trends. For more information, visit www.NaplesArtDistrict.com or telephone 239-247-1977.
Art League of Marco Fine Craft Fair is February 27 & 28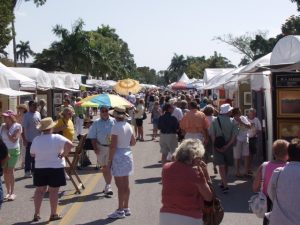 The Art League of Marco Island Fine Craft Fair also takes place on Marco Island on February 27 & 28. This fair is held at 1010 Winterberry Drive, Marco Island, Florida 34145, which is toward the southern end of the island. Now in its 18th year, this craft fair provides browsers and art enthusiasts with some of the region's best original artwork, including paintings, watercolors, photography and digital art, ceramics, pottery, glass, clothing, children's clothing, jewelry and mixed media work.
_______________________________________________________
Naples Art District's 1st Wednesday Studio & Gallery Tour is March 3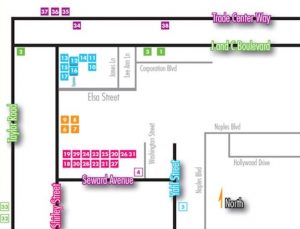 On Wednesday, March 3, the three dozen plus galleries and artist studios that comprise the Naples Art District open their doors to the public from 1:00-6:00 p.m. Called 1st Wednesday Studio & Gallery Tour, the event is a unique opportunity to immerse yourself in the sights, sounds and smells of the studios of more than 60 emerging and mid-career artists working in a broad cross-section of genres and media. Just look for the magenta and white flags.
____________________________________________________________
Remaining 2020-2021 season covered in Art Festival Calendar on ARTSWFL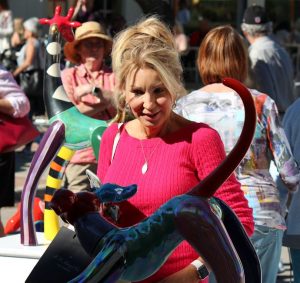 Given COVID-19, no one really knows what to expect from Southwest Florida's 2020-2021 art fair and festival season. At present, Florida has re-opened all venues, most at full capacity, and organizers are proceeding on the premise that they will be able to produce their outdoor art fairs and festivals as they have in the past. So subject to that caveat, here are the outdoor art fairs and festivals you will see throughout Southwest Florida through April 30, 2021.
_________________________
6      PUBLIC ART
Public Art Committee seeks artist for aesthetic centerpiece for new park at The Forum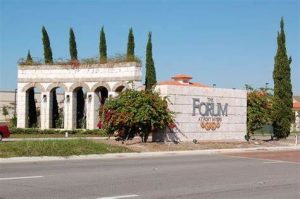 here's a new park being constructed out at The Forum, and the City's Public Art Committee is seeking an artist to create a $50,000 artwork to serve as the park's aesthetic centerpiece.
The Forum is a 706-acre master-planned, mixed-use development located between Colonial Boulevard and SR. 82 east of I-75. It contains retail, residential, and office sites.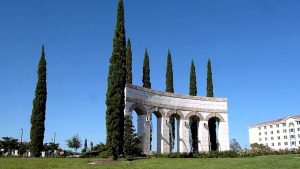 Originally developed by a group spearheaded by former NBA star and renowned coach Pat Riley, The Forum takes its name from the arena that is home to the world champion Los Angeles Lakers basketball team. Riley won an NBA title as a player for the Lakers in 1972 and coached the team to championships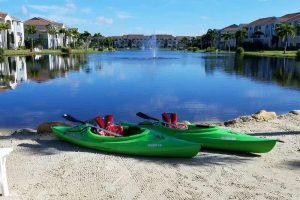 in 1982, 1985, 1987 and 1988.
Prior to its development, three generations of the Zipperer family raised gladiolus on the property. John O. Zipperer and his family were part of a group on entrepreneurs who established an industry based in Iona beginning in 1935 that millions of glads for more than five decades to every state in the Union east of the 

Rocky Mountains.