Actors, artists, directors, filmmakers and events in the news February 1-7, 2021
Grouped under headings that include art openings, film, outdoor art fairs and festivals and theater are advances, announcements and articles about the actors, artists, filmmakers and events making news in Southwest Florida this week:
1      ACTORS
Eschewing sexiness for shame in bringing Vixen to the screen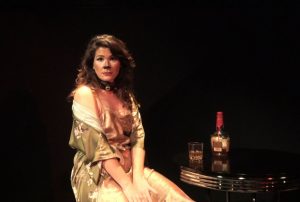 Jessica Walck's love affair with theater began in The Dining Room in 2003. Since then, she's not only developed into one of Southwest Florida's most accomplished actors, but a highly analytical instructor and director with an uncanny ability for getting the most out of her students and cast members.
Walck's success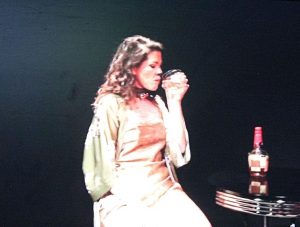 inheres in her penchant for dissecting scripts with the enthusiasm displayed long ago by English teachers while diagramming sentences –  and then utilizing what she's discovered to deconstruct and then reconstruct the playwright's characters. Her portrayal of Vixen in Lab Theater's filmed theatrical production of Jeff Goode's The Eight: Reindeer Monologues this past December is a case in point.
Go here for the rest of this interview.
_______________________________________________
With just 48 hours notice, Dana Alvarez is Suddenly Audrey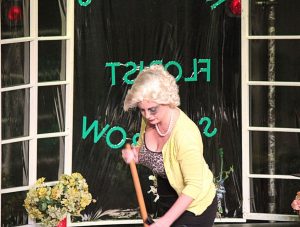 Little did Dana Alvarez know when she was cutting her thespian teeth as the swing on the Seminole Gulf Railway Murder Mystery Train that she was developing a much-needed niche skill. But her ability to step into a role on moment's notice is exactly what Director Tyler Young needed on Wednesday, when he got the go-ahead to bring the final weekend of Little Shop of Horrors to the Cultural Park Theater stage after it had be cancelled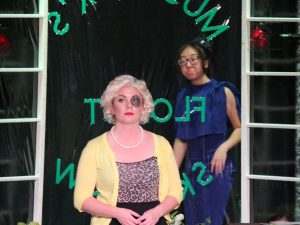 earlier in the month due to a COVID-19 exposure. Although he and the cast were pinging off the walls to do the musical's final three shows, Erin Webb was no longer available to play the role of Audrey. Enter Dana Alvarez.
Alvarez is the Artistic Director of Melody Lane Performing Arts Center. A storied theater veteran, Alvarez is intimately familiar with both sides of the footlights.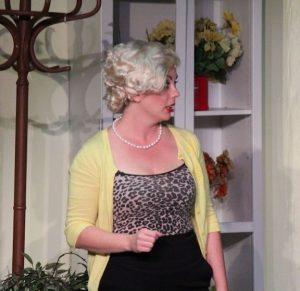 As a performer, she has appeared in the roles of Gertrude in Seussical, Marian in Music Man, Emma in Jekyll and Hyde and Nellie in South Pacific, all at Cultural Park Theater. On the other side of the boards, she has directed more than 25 major musicals, including three Disney pilot productions.
You will find the rest of this story here.
____________________________________________________________
Tamicka Armstrong co-stars in SWFL premiere of 'Five Times in One Night'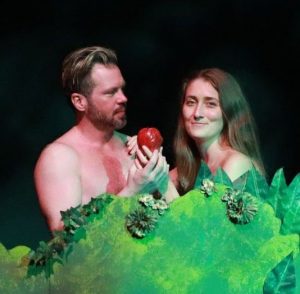 Tamicka Armstrong co-stars with Chris Heartwell in Lab Theater's production of the Southwest Florida premiere of Chiara Atik's Five Times in One Night. She's enjoyed the great fortune of sharing the stage with some special actors since her theatrical debut in 2018 in Greg Lam's Repossessed at Theatre Conspiracy at the Alliance for the Arts. The the cast for that production included Rachel Burttram, Brendan Powers, Lauren Drexler, Joann Haley, Lisa Kuchinski and Patrick Day. Since then Tamicka has shared the boards with Kuchinski twice more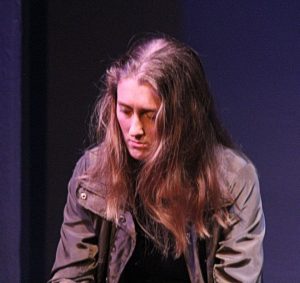 (in Chicago and Marian, or the True Tale of Robin Hood), Haley in Marian and such talents as Paul Graffy (How to Transcend a Happy Marriage and The Crucible), Annette Trossbach (How to Transcend a Happy Marriage), Steven Coe and Imani Williams (The Crucible),  and Shelley Sanders and Karen Goldberg in Marian, or the True Tale of Robin Hood. But go here for all of Tamicka's stage and other credits.
_________________________________________________________
Chris Heartwell co-stars in SWFL premiere of 'Five Times in One Night'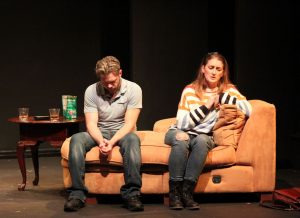 Chris Heartwell will co-star with Tamicka Armstrong in Lab Theater's production of the Southwest Florida premiere of Chiara Atik's Five Times in One Night. Heartwell's other stage credits include various roles in the Alliance for the Arts' fringe fundraiser Vampire Lesbians of Sodom and the creation, Rocky Horror, in Richard O'Brien's Rocky Horror Show for New Phoenix Theatre.
____________________________________________________________
Steven Coe to play the title role in regional premiere of 'Botticelli in the Fire'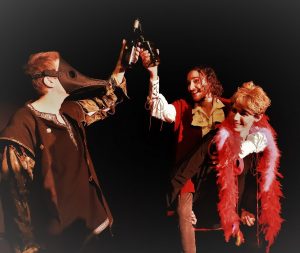 Steven Coe will play Sandro Botticelli in the regional premiere of Jordan Tannahill's groundbreaking play Botticelli in the Fire, which opens February 26 at Lab Theater. Coe is one of Southwest Florida's most intelligent and engaging actors. His evolving body of work includes starring roles as John Proctor in Arthur Miller's The Crucible, Thomas Novachek in David Ives' Venus in Fur for The Studio Players, Andri in Andorra, The Boy in Veronica's Room and Doug in Neil LaBute's The Way We Get By, as well as memorable supporting and ensemble appearances. Go here for Steven's full profile.
______________________________________________________
Steven Michael Kennedy returns to the stage in 'Botticelli in the Fire'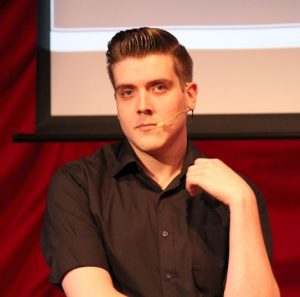 Since September, Steven Michael Kennedy has been battling a host of non-COVID-related health challenges, but he's set to return to the Lab Theater stage in February as Leonard da Vinci in Botticelli in the Fire. Kennedy's acting credits include Grumpy Old Men for Broadway Palm Dinner Theatre and the roles of Dan Anderson in the first U.S. licensed production of Sex Tips for Straight Women from a Gay Man and Elvis-impersonator-turned-drag-queen, Casey, in The Legend of Georgia McBride for the Laboratory Theater of Florida. Go here for the rest of Steven's theatrical credits.
_______________________________________________________
Scott Davis to appear as Girolamo Savonarola in 'Botticelli in the Fire'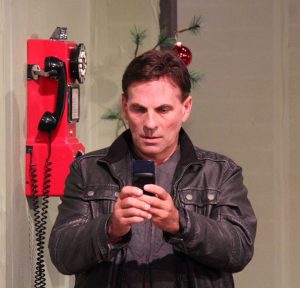 Scott Davis will appear as Girolamo Savonarola in Lab Theater's production of Botticelli in the Fire.  Davis a local actor who was active in theater in Michigan before locating to Southwest Florida. His area stage credits include Michael in the Florida premiere of How to Transcend a Happy Marriage and the roles of Dennis Gordon, Jerry and Rich in the Florida premiere of Topher Payne's comedic farce Let Nothing You Dismay for Lab Theater; and Ralph Sheldrake in Irving Berlin's White Christmas, Ewart Dunlop in The Music Man, Tammany O'Holleran in Miracle on 34th Street and My Fair Lady for The Naples Players. Go here for more.
__________________________________________________
Daniel Sabiston to play Poggio di Chullu in 'Botticelli in the Fire'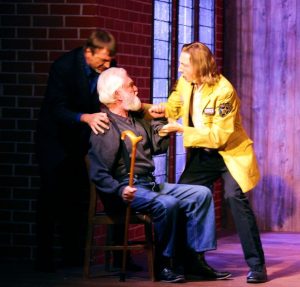 Local actor Daniel Sabiston will play the part of Poggio di Chullu in Lab Theater's production of Botticelli in the Fire. Daniel's stage credits include an oh-so-mean bully (not bunny) rabbit by the name of Serling Hunter in Kayleigh O'Connell's Projekt Grotesquerie, Herrick in The Crucible and the Journeyman in Andorra, all for the Laboratory Theater of Florida.
__________________________________________________
David Cooley to play Lorenzo de Medici in 'Botticelli in the Fire'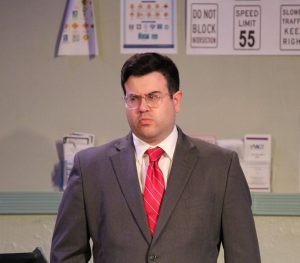 David Cooley will play Lorenzo de Medici in Lab Theater's regional premiere of Botticelli in the Fire. Cooley works by day (and sometimes by night) as an attorney employed by the Collier County Public Defender's Office. His stage credits include Kevin and Leonard in Let Nothing You Dismay, various roles in DMV and Starveling in their Lab Theater's socially-distanced rendition of A Midsummer Night's Dream.
_________________________________________________________________
Lindsey Walsh to play Ariel in TNP's outdoor production of 'Footloose the Musical'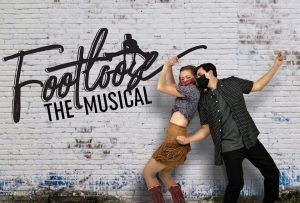 Lindsey Walsh is playing the part of Ariel Moore in The Naples Players' outdoor production of Footloose the Musical. Her previous TNP stage credits include Ali in Mamma Mia! and Hot Box Girl in Guys and Dolls. Prior to moving to Naples, Lindsey performed in community theater as well as at Walt Disney World for four years.
_______________________________________________________
Adam Fasano to play Ren McCormack in TNP's 'Footloose the Musical'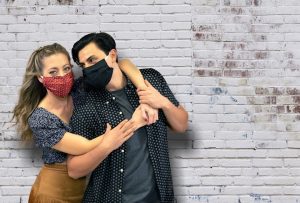 Adam Fasano is a Naples Players' audience favorite. His stage credits include Sky in Mamma Mia! and Tommy Djilas in The Music Man. He was also a member of the ensemble in Guys & Dolls. He will appear next in the lead as Ren McCormack in Footloose the Musical. A native New Yorker, Fasano is looking forward to "cutting loose" in yet another TNP production.
____________________________________________________________
Victor Caroli to play Norman Thayer for Studio Players in 'On Golden Pond'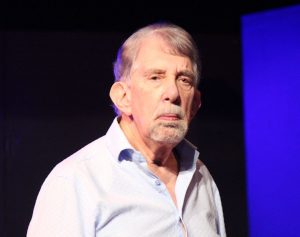 Victor Caroli is no stranger to the role of Norman Thayer, Jr. He played the part for Lab Theater several years ago. He'll reprise the role later this month when The Studio Players brings On Golden Pond to the Joan Jenks stage. Since coming to Naples 15 years ago, Caroli has played a number of meaty roles at local theaters, but Studio Players' patrons will remember him fondly as Big Daddy in last year's production of Tennessee Williams' Cat on a Hot Tin Roof. Go here to access all of Vic's stage credits.
_________________________________________________________
Keith Gahagan to play Charlie Martin for Studio Players in 'Golden Pond'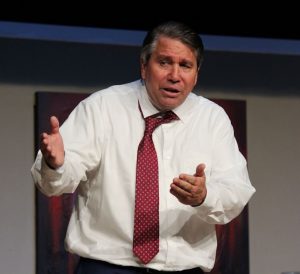 Keith Gahagan will appear in the role of Charlie Martin in The Studio Players' production of On Golden Pond. Gahagan has performed in community theater productions in Marco Island, Bonita Springs and Fort Myers since 2007. Among his stage credits are Senator Charles Whitmore in the Studio Players' production of Jason Odell Williams' dramedy Church & State, Curt in Don't Talk to the Actors (The Studio Players), and Eddie the bar owner in The Legend of Georgia McBride (Lab Theater, June 2019). Go here to see all of Keith's stage credits.
_________________________
2    DIRECTORS
Weymouth helps Heartwell & Armstrong to next level in 'Five Times in One Night'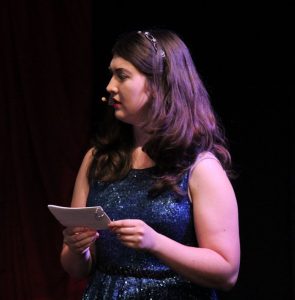 Madelaine Weymouth is emerging as a force not only the boards, but in the director's chair. You need look no farther for evidence of her developing acumen than the job she's done with Chris Heartwell and Tamicka Armstrong in Five Times in One Night. Both young thespians have shown great promise in their previous performances, but nothing in their prior roles prepared them for the constellation of complex emotions required by this play. So it was clearly incumbent upon Weymouth to convey her malleable young actors to the next level in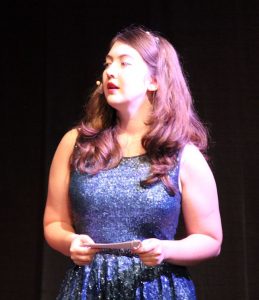 their evolving careers. While Heartwell and Armstrong deserve kudos for the break-out performances they give in Five Times, Weymouth's relentless and uncompromising direction obviously played a role.
Although Five Times in One Night marks her best and most ambitious directing gig to date, Weymouth has shown flashes of genius in her capacity as head of Lab's winter camp, where she co-directed the Lab's summer camp shows, The Wolves (2019) and Evil Dead (2018).
Go here to see Weymouth's acting credits.
3    THEATER
'Auditions, Diners and Weddings' consists of trio of one-act plays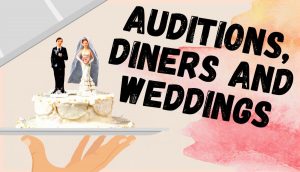 Next up at the Alliance for the Arts is Auditions, Diners and Weddings, a trio of one-act comedies.
The first is The Role of Della by Nina Shengold . It depicts an eager young actress who has her heart set on playing the role of Della, but can she convince a cold, sarcastic director that she's right for the part? The Role of Della presents a riveting and riotous look at the contemporary audition process, giving new meaning to the term "stealing a scene." Go here for the rest of this advance.
___________________________________________________
'Happy Days' on Broadway Palm main stage through February 14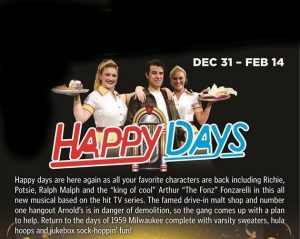 Happy Days, A New Musical is on the Broadway Palm main stage through February 14, 2021. Based on the hit Paramount Pictures television series, Happy Days, this all-new musical will bring you back to 1959 complete with varsity sweaters, hula hoops and jukebox fun. This family friendly musical will have you rockin' and rollin' all night long!
Happy days are here again with Richie, Potsie, Ralph Malph and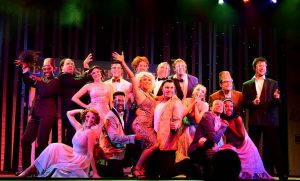 the unforgettable "king of cool" Arthur "The Fonz" Fonzarelli. The famed drive-in malt shop and number one hangout, Arnold's, is in danger of demolition. The gang comes up with a plan to save it with a dance contest and a TV-worthy wrestling match. Even Pinky Tuscadero, Fonzie's childhood sweetheart, returns to help and, what do you know,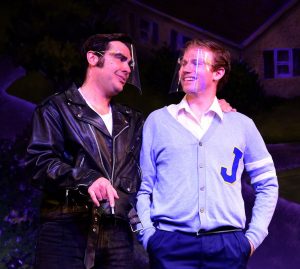 they rekindle their old flame. With delightful music from Oscar-winner Paul Williams and a book by the TV series original creator Garry Marshall, this is one trip down memory lane you will not want to miss!
Broadway Palm is continuing to follow CDC guidelines while providing a delicious meal and exceptional entertainment in a safe and socially distanced environment. For a list of the extensive health and safety measures they have taken, please visit BroadwayPalm.com.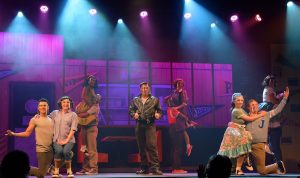 It is important to note that guests are required to wear masks while not eating or drinking. In addition, a temperature check will be performed on everyone that enters the building and admittance will not be allowed to anyone with a temperature of 100.4 degrees or higher.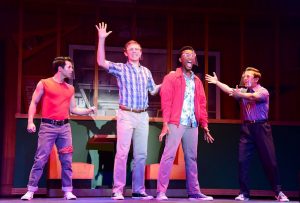 Performances are Tuesday through Sunday evenings with selected matinees. Tickets are $48 to $73, with the exception of New Year's Eve which is $125 per person. Children and group prices are available.
Tickets are now on sale and can be reserved by calling (239) 278-4422, visiting BroadwayPalm.com or in person at 1380 Colonial Boulevard in Fort Myers.
_______________________________________________________
'Till Theft Do Us Part' on stage in Off Broadway Palm through March 6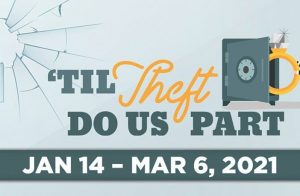 The world premiere of Til Theft Do Us Part plays in the Off Broadway Palm Theatre through March 6. Three years in the writing, this laugh-out-loud British farce was written by Broadway Palm fav and Southwest Florida resident Victor J. Legarreta.
The comedy is centered around Winston Johnson, an investment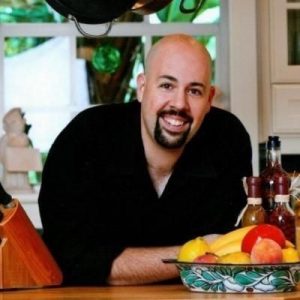 banker who was sacked. He didn't have the heart to tell his wife, so he resorted to theft. But then his conscience gets the best of him and he goes back to the homes he robbed to return what he stole. These "outings" provoke suspicion on the part of his wife, so she sets about to "catch him in the act," turning his life upside down in the process.
The Off Broadway Palm has adjusted its seating arrangement and is operating at a 50% capacity. For a list of the extensive health and safety measures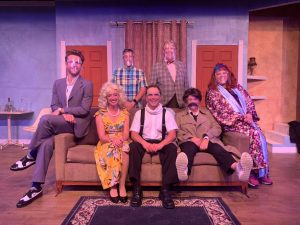 the theatre has taken, visit www.BroadwayPalm.com. It is important to note that guests are required to wear masks while not eating or drinking including during the performance. In addition, a temperature check will be performed on everyone that enters the building and admittance will not be allowed to anyone with a temperature of 100.4 degrees or higher.
The Off Broadway Palm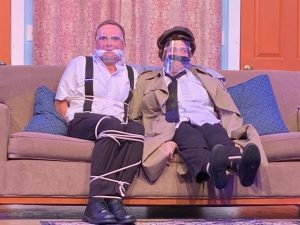 is an intimate theatre, located in the main lobby of Broadway Palm. Performances are Tuesday through Sunday evenings with select matinees. Ticket prices range from $42 to $62. Tickets are now on sale and can be reserved by calling 239-278-4422, visiting www.BroadwayPalm.com or in person at 1380 Colonial Blvd. in Fort Myers.
_________________________________________________________________
Suggestive title aside, 'Five Times in One Night' more about emotion, vulnerability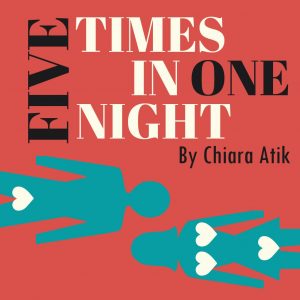 The Laboratory Theater of Florida will bring live theater back to its stage with Five Times in One Night by Chiara Atik. Due to COVID protocols, seating is extremely limited. In addition, only patrons 16 and over may attend this production due to partial nudity and mature themes.
The suggestive title actually refers to the play's structure. Atik provides five self-contained shorts that explore the thrills and disappointments of sex through the ages, from the first (yes, Adam and Eve) to the very last couple on Earth (Mel and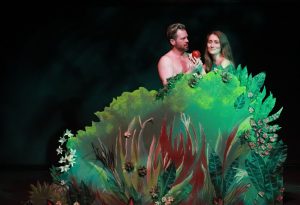 Djuna in 2119). But prurient appeal aside, Five Times in One Night affords is a surprising, heartfelt, and delightfully playful look at personal connection, relationships, and the different meanings and uncomfortable truths associated with sex (and, er, the occasional lack thereof).
Go here for the rest of this advance.
Go here for play dates, times and ticketing.
_____________________________________________________
'Five Times in One Night' reminds us of important universal truths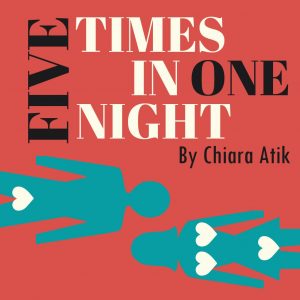 Chiara Atik's salaciously titled Five Times in One Night opens tomorrow night at Lab Theater. It's a comedy replete with an endless stream of easy, honest laughs. They come in two varieties. There are those that are situational in the best tradition of Will and Grace or The Big Bang Theory. But others, perhaps the preponderance of them, work to release tension. After all, any honest examination of the sex act and sexual mores invariably includes awkward moments, embarrassing revelations and painfully uncomfortable, oft-cringe-worthy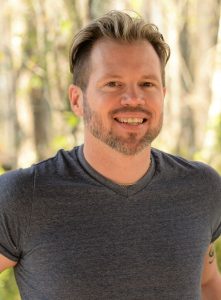 disclosures (think the bedroom scene in "The Power of No" episode of Everyone Loves Raymond). And there's oh-so-much sexual tension in Chiara Atik's masterfully-crafted script.
Atik subtitles her play "A Hilarious Exploration of Sex Through the Ages." In this vein, she takes us on a journey that begins curiously with Armageddon and ends inversely in the Garden of Eden. There are three stops in between these end points, with Chris Heartwell and Tamicka Armstrong playing the couples featured in each of the five vignettes.
Go here for the rest of this review.
______________________________________________
Lab presenting regional premiere of 'Botticelli in the Fire'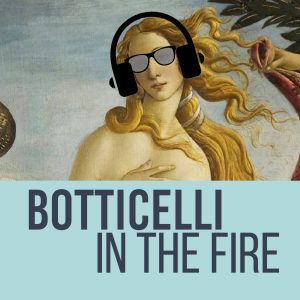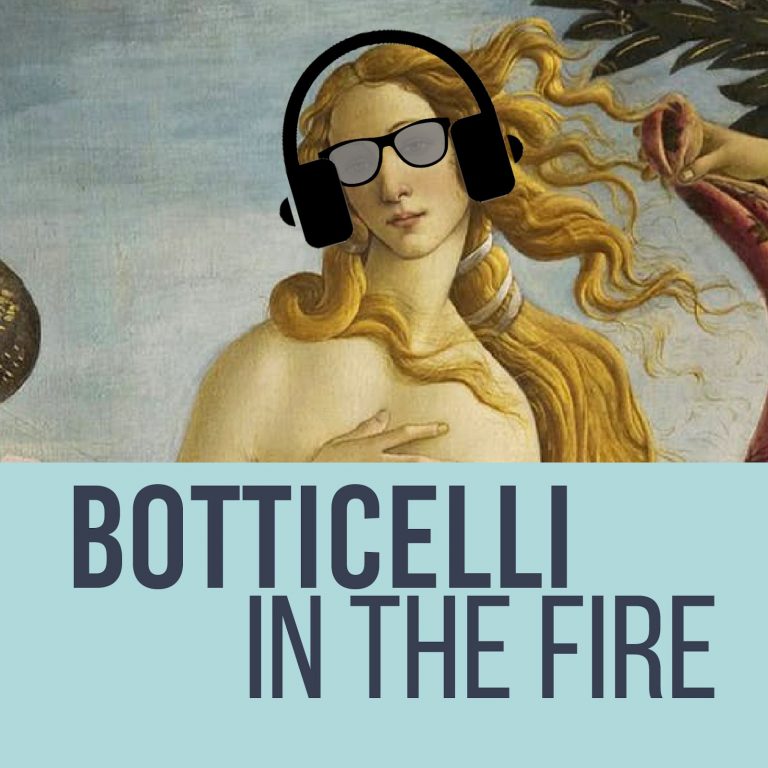 The Laboratory Theater of Florida will present the regional premiere of Jordan Tannahill's extravaganza, Botticelli in the Fire, on February 26.
Sandro Botticelli is the promiscuous life of the party. While painting his masterpiece, The Birth of Venus, the plague rages outside and a conservative preacher is blaming the sodomites. Set in a 15th century that has skinny jeans and cell phones, will the famous artist sacrifice his painting or his young apprentice, Leonardo da Vinci?
Go here for the balance of this advance.
Go here for play dates, times and ticket information.
___________________________________________________
The Naples Players hosting Drive-In Movie Nights off 5th Avenue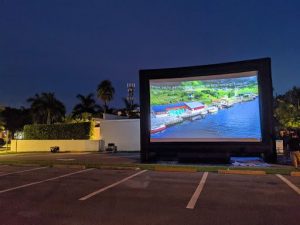 The Naples Players (TNP) is hosting bi-monthly TNP Drive-In Movie Nights. Sponsored by The Inn on 5th, these events are held in the newly refinished 50-car lot located at 300 8th Street South, just one block north of the iconic 5th Avenue South home of The Naples Players Community Theatre.
Drive-In Movie Nights are part of Discover Culture in Collier,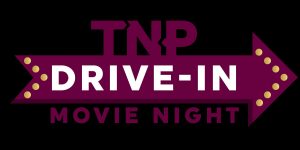 an alternative season of outdoor arts and culture events recently announced by The Naples Players. Each month, two different films will featured.  The scheduled films  will be projected onto a 33-foot screen using a state-of-the-art projection system.  The movie soundtracks will be broadcast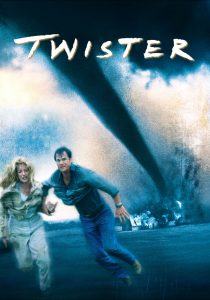 over short-range FM radio to the cars in attendance.
The series continues with Twister on February 2 & 3. The rest of the schedule through April 2021 is as follows:
February 16-17: Hairspray
March 9-10: Breakfast at Tiffany's
March 23-24: Beauty & The Beast
April 6-7 :Dirty Dancing
The lot opens for parking at 7:00 p.m. and movies begin promptly at 8:00 p.m. Concessions and non-alcoholic refreshments are available for purchase.
Due to space,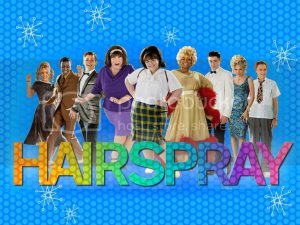 ticketing is required in advance. General admission is $45 per vehicle, but current TNP Season Ticket Subscribers receive free admission on select "Season Ticket Holder Nights."
Tickets are available for purchase now at NaplesPlayers.org or by calling the TNP Box Office at (239) 263-7990.
____________________________________________
TNP closing outdoor season with 'Footloose the Musical'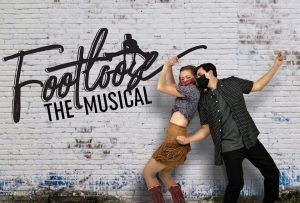 The Naples Players' alternative, outdoor season of events comes to a close with the production of Footloose: The Musical. The show will be performed live and outdoors in Naples' Baker Park from February 25 through March 7, 2021. With direction and choreography by the well-known husband and wife duo, Dawn Lebrecht Fornara and Charles Fornara, Footloose the Musical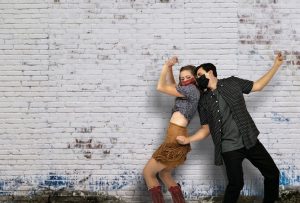 features dynamic new songs that augment the powerhouse hits from its bestselling Oscar-nominated score.
Footloose celebrates the exhilaration of youth, the wisdom of listening to one another, and the power of forgiveness. The high-energy cast is led by local artists Adam Fasano and Lindsey Walsh, both of whom were cast in 2019's summer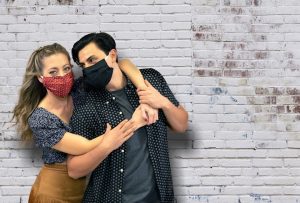 musical Mamma Mia! at The Naples Players.  The supporting cast includes other local favorites and TNP veteran performers, Bret Poulter and Tina Moroni.
Go here for the rest of this advance.
__________________________________________________________
TNP optimistic that 'Calendar Girls' a go for live performance this Spring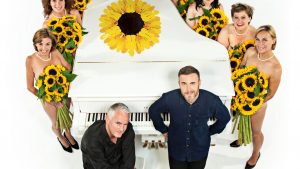 Leadership at The Naples Players has expressed optimism that with the vaccine rollout, the implementation of additional safety precautions in the theater and the recent installation of state-of-the-art sanitation equipment they will be able to move forward with the Spring 2021 production of the rousing comedy Calendar Girls, as planned.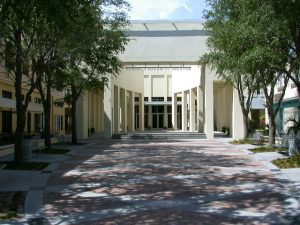 Calendar Girls will also re-open the theatre – with shows beginning on April 28, 2021 and running through May 23rd. Tickets for Calendar Girls are available at www.naplesplayers.org/calendargirls – running April 28 to May 23, 2021 – $35 for subscribers, veterans, and first responders; $42 for the General Public.
_______________________________________________________
4     ART SHOWS, EXHIBITIONS & ARTS ORGANIZATIONS
Christo and Jeanne-Claude retrospective sheds light on artists' storied careers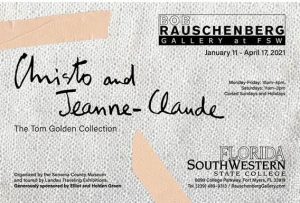 CHRISTO & JEANNE-CLAUDE: The Tom Golden Collection opened in the Bob Rauschenberg Gallery at Florida SouthWestern State College on January 11. This traveling retrospective surveys the extraordinary career of artists Christo and Jeanne-Claude through collages, prints, photographs, drawings and objects. Drawn from the permanent collection of the Sonoma County Museum—the most extensive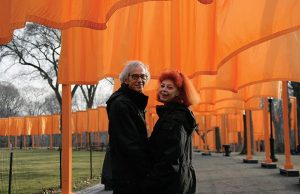 private collection in the United States—the exhibition spans 37 years of the Christo's career.
Christo and Jeanne-Claude were famous for large-scale environmental projects that temporarily altered urban and rural landscapes in Europe, the United States, Australia and Japan. Together, they changed the landscape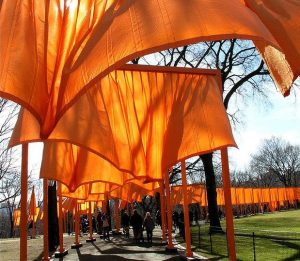 of installation art, covering large areas of space by draping thousands of square yards of various types of fabric over buildings, bridges and both land and sea masses.
While each of the artists' projects existed only briefly, they were anticipated with suspense for months, even years, while being planned ….
You can find more on the exhibition here.
_____________________________________________
CFABS' 'Off the Walls 2021' rescheduled to Friday, April 9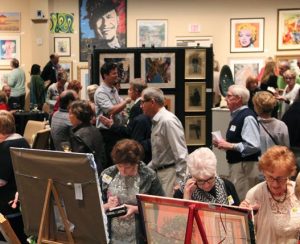 The Centers for the Arts Bonita Springs' Off the Walls 2021 has been rescheduled to Friday, April 9.
Here's how it works. Three hundred items ranging from trips to artworks have been donated to CFABS, which will sell just 200 tickets to the virtual event. On the night of the event, tickets are drawn at random. Since all of the tickets will be drawn, every ticket is a winner – even if yours is the last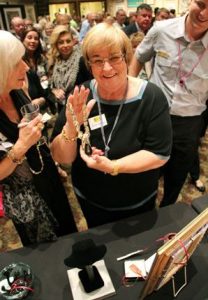 ticket drawn since there are more items than tickets. And, you'll receive a gift certificate for a ticket to next year's Off The Walls event, absolutely free. So truly, everyone is a winner.
CFABS' entire catalog of items will be posted on its website Tuesday morning, January 12. Explore the phenomenal selections, and create your priority list of top 15 choices. You don't even need to be present to be a part of this year's amazing 'lottery' event. Nor do you need to personally select your winning item. CFABS has a cadre of 'Personal Shoppers' ready and excited to help you. Just provide CFABS with your Personal Priority List of pre-selected items, and they'll take it from there. Simply tune in the evening of the Off the Walls Ticket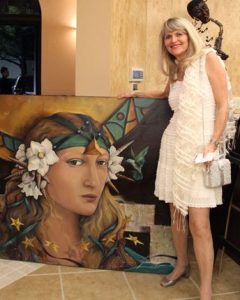 Draw to share in the fun and excitement. Your Personal Shopper will select your item and the Centers' staff will wrap and hold your winning item until you're ready.
"This year is certainly a challenge," concedes CFABS President Susan Bridges. "But we worked hard to design a terrific virtual experience on Zoom that you can enjoy from the [safety and] comfort of home. And we've come up with some brilliant 2021 alterations we think everyone will appreciate, incorporating all the needed safety precautions."
Those who have attended this unique event in the past know what a great evening it is.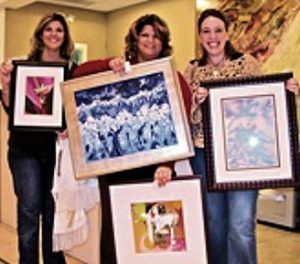 No auction, no bidding. Just purchase a ticket and you're entered into the random drawing for beautiful artworks, collectibles, travel experiences, cuisine adventures, décor and luxury living items valued from $275.00 to $6,000.00.
To purchase tickets or for more information please call 239-495-8989 or email: cfabs@artsbonita.org.
______________________________________________
Shaw Gallery exhibiting Oleg Trofimov's 'Russian Realism'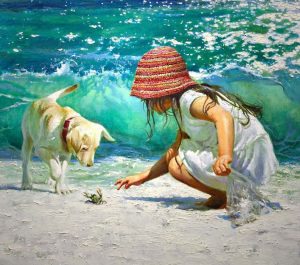 Shaw Gallery of Fine Art is exhibiting work by Russian artist Oleg Trofimov.
Trofimov's style has been described as Russian Realism – a combination of traditional realism and impressionism and his motifs focus on various aspects of life along the shore.
"I don't think there are many people who aren't touched by the ocean, by the romance of traveling, and capturing beautiful moments in life," Trofimov comments.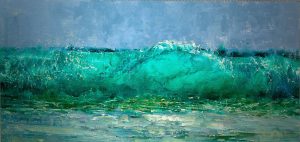 "I'm no exception. This is why on many of my canvases you will see ships, sails, foreign lands, and cozy corners of the world I have visited and loved."
Shaw Gallery is located at 761 5th Ave S in Naples.
_________________________________________________________________
Naples' Gardner Colby Gallery exhibiting Anna Kincaide stylized faceless portraits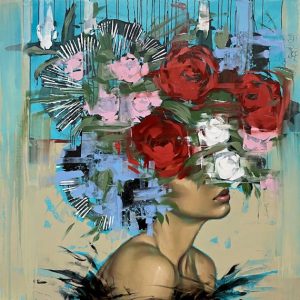 Gardner Colby Gallery in Naples is featuring work beginning January 27 from artist Anna Kincaide's collection of stylized paintings dedicated to her love of design and couture fashion. Similar to Marcus Jansen's Anonymous portraits, Kincaide's figurative replicas of faceless characters solicit a plethora of emotional responses as her work depicts experiences and emotions that are felt universally, regardless of who her viewers are.
"My strongest inspirations are fashion and design, so this led to my idea of creating portraits of stylized women disguised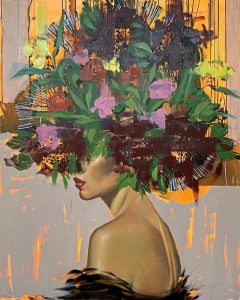 by avant-garde, floral-inspired hats. I don't rely on facial expression [her portraits are indeed anonymous… one does not see the eyes], to convey emotion like most figurative artists do. Instead I rely on gesture, clothing, and color and body language."
Kincaide graduated from Florida State University with a Bachelor of Fine Arts in 2006. Since then, she has been a part of numerous shows in the U.S. and has been featured many times in American Art Collector magazine. Anna's sophisticated figurative paintings have found their way into collections nationwide.
Beautiful Escape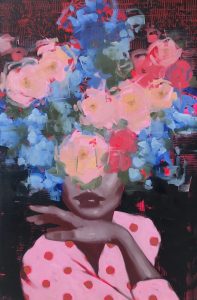 opens at the gallery on January 27, with a 4:00-7:00 p.m. reception. (Ms. Kincaide will not be in attendance.)
Gardner Colby is located at 359 Broad Avenue South in Old Naples. For more information, please telephone 239-403-7787.
To view the gallery's online Kincaide collection, please visit http://www.gardnercolbygallery.com.  And to RSVP for the opening reception (as space is limited due to COVID-19 protocols), please call the gallery or email art@gardnercolbygallery.com.
_________________________________________________________
Diana Stetson solo show on exhibit at Sanibel's Watson MacRae Gallery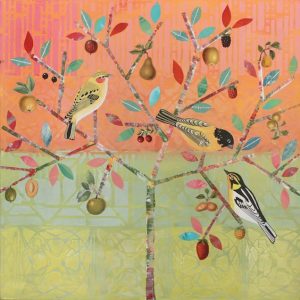 Online and in the gallery at Sanibel's Watson MacRae Gallery is Diana Stetson: In Love with this Earth. Using various media and techniques, Stetson layers acrylic paint, Frank Lloyd Wright stencils, vintage papers, antique lithographs and creatures painted in oil to create beautiful, uplifting paintings and collages that combine realism and abstraction. Though multi-layered, Stetson's work is clear and fresh allowing each medium to be seen.
"To create my paintings I use custom wood panels of Baltic birch,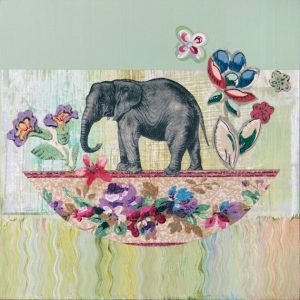 which have high integrity," Diana notes. "After I seal them, I can throw buckets of paint on them, sand, layer, scratch, splatter, mark, collage, stencil, throw more paint forming the abstract background. This is the atmosphere for the graphic images to be laid down. On this I paint birds, animals and/or plants, carefully rendered in oils. This layering allows me to take advantage of abstraction, as well as both graphic and representational imagery."
Although Stetson resides in New Mexico, she is a citizen of the world,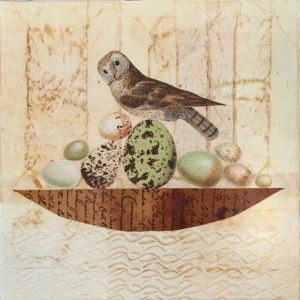 having worked and studied in various parts of the world – Greece, France, London, Japan, and Turkmenistan, as well as both coasts of the United States. These experiences inform her work, which incorporates lyrical images from the natural world in her monotypes and mixed media paintings.
You can view selected works from Diana's oeuvre here or visit the gallery between 10:30 a.m. and 5:00 p.m. Monday through Friday. Watson MacRae is located in Unit B3 at 2340 Periwinkle Way on Sanibel Island. For more information, please telephone 239-472-3386.
__________________________________________________________
DAAS' February show will highlight art of Columbian artist Dilya Schauer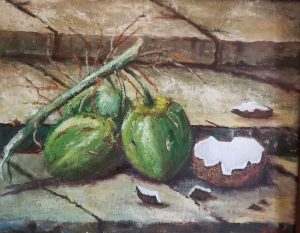 DAAS CO-OP Art Gallery's February show will highlight the art of Colombian artist Dilya Schauer. The exhibition will feature a selection of newer works as well as retrospective pieces from the artist's collection.
Schauer is a veteran still life, portrait and nature painter who studied art in her native Colombia under the tutelage of prominent figures like Luis A. Acuna, S.A. Gelvis and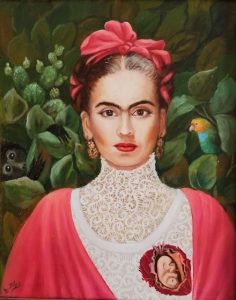 Rodriguez Naranjo. She then furthered her studies at the Art Students League in New York. She has been a resident of Southwest Florida for more than a decade.
"For a still life painter, the initial challenge is to create a picture before the brush is put on the canvas," Schauer explains. "I arrange the items carefully, so that they become an artistic statement themselves, establishing by association significance and dynamic relationships through specific positioning."
The opening reception is scheduled for Friday, February 5, 2021 from 6:00 to 9:30 p.m., in conjunction with the monthly Fort Myers Art Walk event.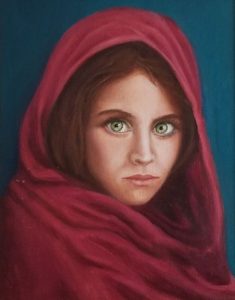 The exhibition will be on display through February 27, 2021.
DAAS CO-OP is located at 1815 Fowler Street, in the Butterfly Estates complex in Fort Myers, FL. The gallery's temporary business hours are from 10:00 a.m. to 3:00 p.m. Wednesday through Sunday. More information about the venue and/or how to become a member can be found at daascoop.com or by calling 239-590-8645.
___________________________________________________
Davis Art Center accepting submissions for Functional Art Show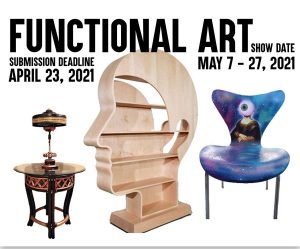 The Sidney & Berne Davis Art Center will be staging a functional art exhibit in May. Functional art is art created for use. However, while it functional art is intended to serve a utilitarian purpose, it is designed artistically, with an aesthetic or "chi" in mind so that it takes on a life of its own.
The genre is remarkably inclusive. It encompasses everything from furniture and lighting to dishes and even books.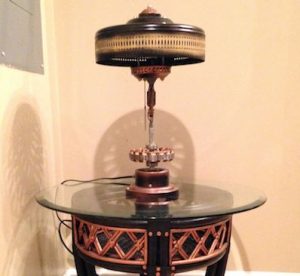 While the terms "fine" or "high" art typically apply to works that carry an intellectual and emotional sensibility alongside a dose of old-fashioned beauty, functional art infuses these aesthetic ideals into things that you might never have expected to view as art, like, say, a switchblade.
From an art history perspective, you could say that functional art is the inverse of Marcel Duchamp's famous readymades, where he transformed utilitarian objects—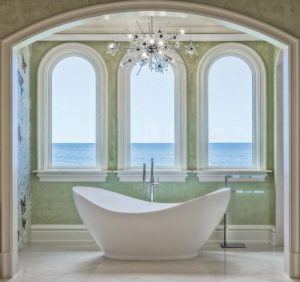 a urinal, a bottle rack, etc.—into conceptual artworks by fiat. It became art because he said it was. Functional artworks, by contrast, are highly crafted artistic creations that can perform utilitarian jobs, but that collector's might prefer to keep on the display shelf.
Today many functional art objects are as avidly acquired by collectors as their fine-art brethren, and are appreciated just as much for their beauty as their use. Ancient Chinese vases, for example,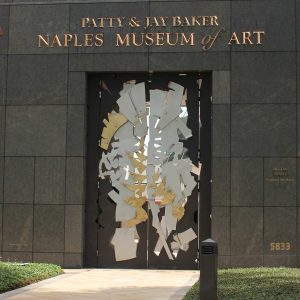 while still capable of performing their originally intended function (displaying flowers), are prized for their historic and aesthetic value more than anything else. And this is equally true of clocks, jewelry and valet boxes, lights and chandeliers, intricately-carved limestone fireplaces, and life-size figurines and wildlife sculptures which, positioned at the edge of a pond or pool, function as fountains, helping purify and circulate its water. Of course, one need look no farther than Artis Naples for two prominent examples of functional art – the Paley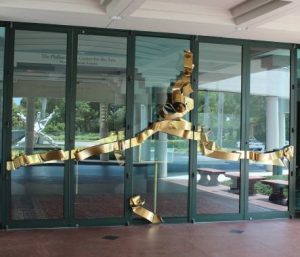 Gates at the Baker Museum of Art and the door handles to the performing arts hall.
The deadline for submissions is April 23, 2021. The exhibition will show in the grand atrium from May 7 through May 27, 2021.
___________________________________________
Davis Art Center issues call for June show 'Recaptured'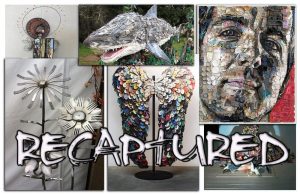 In June, the Davis Art Center will host Recaptured, a juried art exhibition that focuses on "recapturing" waste and turning it into a desirable piece of art.
For thousands of years, what was discarded by one creature was a resource of another. Then along came humans. Today, mankind generates at least 3.5 million tons of plastic and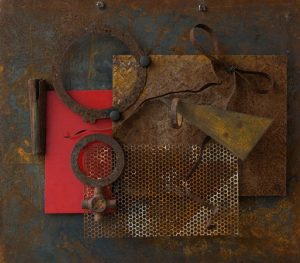 other solid waste a day, 10 times the amount a century ago. The U.S. is the king of trash, producing a world-leading 250 million tons a year—roughly 4.4 pounds of trash per person per day. But because we've become very good at hiding it, the problem of disposing of this among of trash does not seem particularly impending. But make no mistake. Waste poses a major problem not only for our species, but for the survival of the planet as a whole.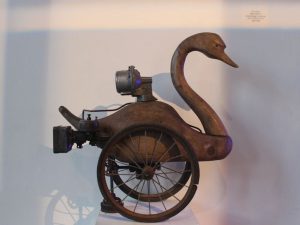 As a result, recycling has become an integral part of protecting the environment. Within this rubric, two approaches have emerged – downcycling and upcycling. In the former, the destructive cycle is slowed down but the resulting objects lose quality as a result of the process. In the latter, they acquire value thanks to creative intervention.
In this regard, artists are converting glass bottles, plastic bags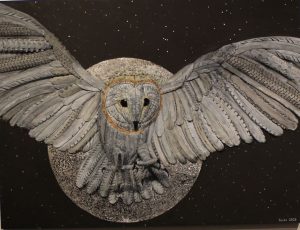 and other waste that would end up filling landfills or floating in the sea into a sustainable art that highlights the degradation of the planet by drawing attention to excessive or conspicuous consumption, the depletion of natural resources and the resulting environmental pollution. Artists engaged in this new genre and movement seek to transform waste such as paper, cardboard, wood, glass, plastics, metals and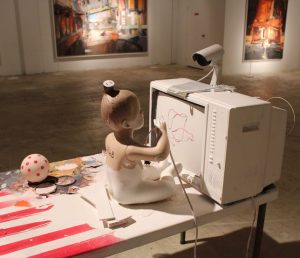 rubber into works of art.
The concept goes beyond the mere conventional of recycling. In fact, it goes well beyond the principle espoused by French artist Marcel Duchamps, Pablo Picasso and their contemporaries roughly a century ago that an artist transforms a manufactured object into art just by giving it a title and exhibiting it in a museum, gallery or art show. As a movement, the inclusion of waste in artistic compositions has morphed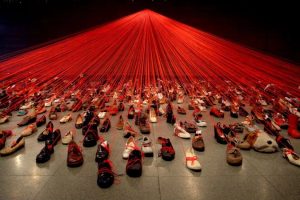 from "ready-mades," "junk art" and the "accumulations" of Franco-American artist Arman (who aggregated trash in airtight glass cylinders and boxes) to the use of waste as an artistic medium on a par with oil, acrylic and epoxy paints or marble, stone and metal. And from this detritus a generation of eco-artists has emerged who bring new meaning to their two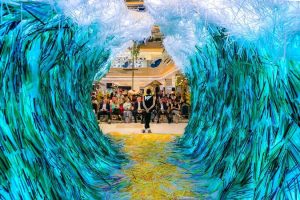 and three dimensional works and installation by engaging with the "reuse, reduce, and recycle" slogan through their craft.
With Recaptured, the Sidney & Berne Davis Art Center not only highlights this new artistic movement and genre. It joins eco-friendly initiatives and festivals springing up around the world such as Art of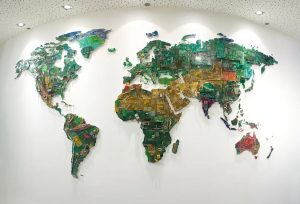 Recycle in Pennsylvania and the Seattle Recycled Arts Festival that have advanced the motto of "Reduce, Reuse, Reclaim, Repurpose, and Recycle," showing communities how they can express their creativity with extensive range by using recycled materials – and furthers the tradition of such local shows as the Alliance for the Arts' Rejectamenta show and the Ding Darling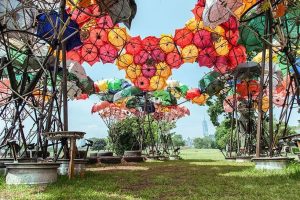 Wildlife Society's 2015 Upcycle! Art Fest.
Will you be – or see – the next Chiharu Shiota (whose Over the Continents installation featured an accumulation of nearly 400 individual shoes that Shiota personally collected, along with a note from each donor describing the people they have lost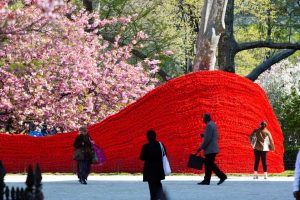 along with past moments, creating an emotionally charged installation), Von Wong (who created a large scale installation entitled Parting of the Sea that highlights the consumption of single-use plastics that he made from 168,000 plastic straws and recovered plastic packaging collected from the streets of Vietnam with the help of volunteers) or Susan Stockwell (whose work World features a gigantic world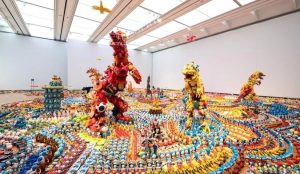 map made from recycled computer components, motherboards, electrical wiring, fans and myriad other components).
The deadline for submissions is May 20. The show will be displayed in the grand atrium between June 4 and June 24, and offers a $500 prize for Best in Show, $250 for SBDAC Staff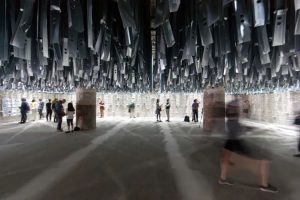 Pick and $250 for People's Choice.
Photos:
No. 2: Gift by Patricia Esposito
No. 3: Ride Eternal by Jay Lana
No. 4:  Death Owl by Andrew Corke
No. 5:  Aerial by Marcus Jansen
No. 6:  Over the Continents by Chiharu Shiota
No. 7:  Parting of the Sea by Von Wong
No. 8:  World by Susan Stockwell
No. 9:  City of Dreams by Izaskun Chinchilla Architects
No.10: Red, Yellow & Blue by Orly Genger
No.11:  Jurassic Plastic by Hiroshi Fuji
No.12:  Venice Architecture Biennale 2016 core exhibit by Alejandro Aravena
_______________________________________
SBDAC issues call for Artist Trading Card exhibit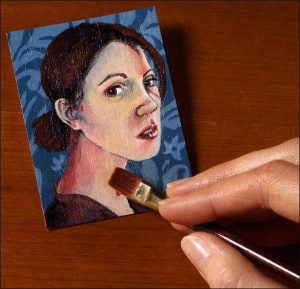 The Davis Art Center has issued a Call to Artists for its August show, Carded: Miniature Masterpieces. The exhibition will feature artist trading cards or ATC, tiny (2.5 x 3.5 inches) original pieces of art created with the intention of swapping or trading with another artist. On the front of an ATC, an artist creates an original work to showcase their art. It can be a one-off, part of a series, or a limited edition. On the back, the artist puts their name, contact details, title of the ATC, number if it's a limited edition, and sometimes the date it was created.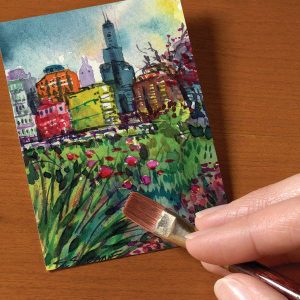 The can be made in any medium and using any technique, whether it's painting, drawing or collage.
ATCs date back to 1997 when M. Vanci Stirnemann, a Swiss artist, created 1200 cards by hand as part of an exhibit. On the last day, he invited others to create their own cards and trade with him during the closing reception. The movement took off and, today, there are ATC swaps in almost every major city around the world. There are also many online swaps.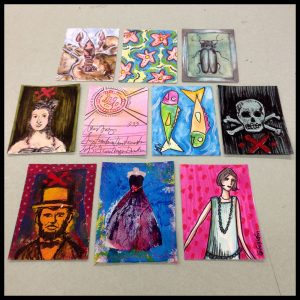 The movement builds on different traditions, including miniature art, which has been in existence for centuries beginning with the illustrated manuscripts of scribes in the Far East and Europe prior to the 15th century. ATCs also reflect the influence of pop art, which features motifs taken from everyday life. In this regard, ATCs share an affinity with the Fluxus movement and with Robert Filliou's notions of a "fête permanente," a "création permanente" or an "eternal network."
The origin of the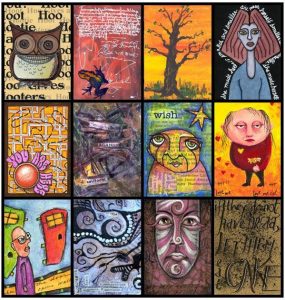 modern trading card is associated with cigarette cards first issued by the US-based Allen and Ginter tobacco company in 1875.
Artist Ndola Pensy introduced the artist trading card idea to Southwest Florida in 2017 with great reception among artists of different mediums in the area. Carded: Miniature Masterpieces will be curated by Cesar Aguilera.
The deadline for submissions is July 24. There is no limit on the number of submissions.
Any medium,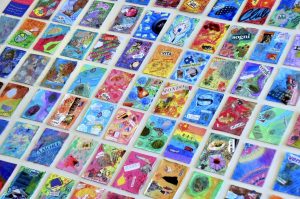 motif and theme is acceptable, but no prints or reproductions will be curated into the show (digital art excepted). Submit your good quality images to artbuzz66@gmail.com with your name, medium, and title of each piece.
The show exhibits August 6-26. Cards will not be for sale, but in the tradition of ATC events, there will be an optional trading part at the end of the show.
___________________________
5       ART FESTIVALS
Naples Art District studio and gallery tour is February 3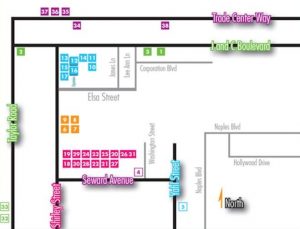 On Wednesday, February 3, the 1st Wednesday Studio and Gallery Tour returns to the Naples Art District with its full complement of two dozen plus galleries and artist studios for a 1:00-6:00 p.m. drive-and-park event that affords casual, curious art lovers and serious art collectors alike an unparalleled opportunity to not only visit some of Southwest Florida's most interesting galleries, but immerse themselves in the sights, sounds and smells of the studios of more than 50 emerging and mid-career artists working in a broad cross-section of genres and media. Just look for the magenta-and-white art flags.
_____________________________________________________
Art Walk returns to Fort Myers River District on Friday, February 5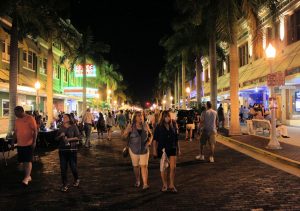 On Friday, February 5, and Saturday, February 6, the historic River District in Downtown Fort Myers hosts Art Walk. The Friday component runs from 6:00 to 10:00 p.m. and serves to augment the festivities taking place during ArtFest Fort Myers' VIP preview just steps away on Hendry Street. The Saturday event is from 11:00 a.m. to 4:00 p.m.
______________________________________________________
ArtFest Fort Myers begins Friday night and continues February 6 & 7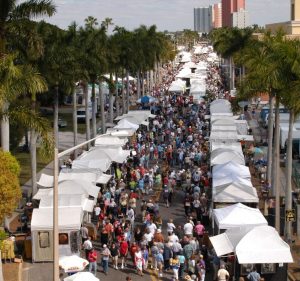 ArtFest Fort Myers takes place Saturday and Sunday, February 6 & 7 in  the downtown Fort Myers River District. Fort Myers' 1.8 acre river basin, the Fort Myers Marina, City Pier Building, newly-renovated Caloosa Sound Convention Center, recently-opened Luminary Hotel and Centennial Park serve as a picturesque backdrop for the tents and booths of the more than 200 artists who have been juried into this year's festival. As in years past, a wide array of genres and media will be represented in this year's festival,
including works in sculpture, painting, ceramics, photography, printmaking, drawing, digital, mixed media, ceramics, fiber, glass, jewelry, metal, wearable fiber and wood. And be sure to check out the chalk art competition featuring entries by area high schools. Upwards of 100,000 people visit this premiere outdoor art festival over its 2-day run.
________________________________________________________
Boulderbrook's Art Festival at University Village Shops is February 5-7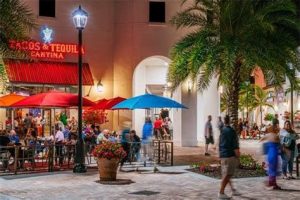 Also running Friday evening through Sunday, February 5-7, is The Art Festival at University Village Shops. This boutique Boulderbrook Productions art festival is held along the promenade that runs through the center of the village and features work in sculpture, painting, glass, jewelry, mixed media and more by 40 accomplished and acclaimed artists from around the country. University Village is conveniently located at Ben Hill Griffin and Estero parkways next to Florida Gulf Coast University.
_______________________________________________
Bonita Springs National at Riverside Park on February 6 & 7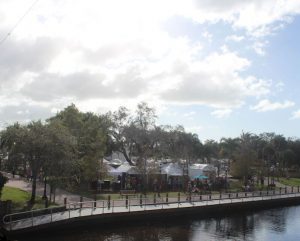 The Bonita Springs National Art Festival returns on Saturday and Sunday, February 6 & 7 to picturesque Riverside Park and side streets of historic old Bonita Springs. This is the second of the Centers for the Arts' three fine art festivals. Ranked #2 in the nation by Sunshine Artist Magazine, this festival stresses quality and originality. More than 200 artists are juried into this show from across the United States, Canada,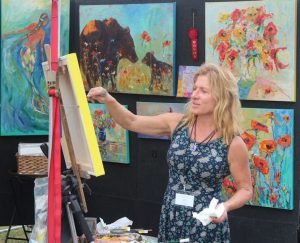 and even Europe. Together, they exhibit and sell original paintings (in oil, acrylics and watercolors), drawings, pastels, photography, handcrafted jewelry, clay works and ceramics, glass art, metal sculpture and more. Riverside Park is located at 10450 Reynolds Street or 27000 Old 41 Road in central Bonita Springs, Florida 34135.
_____________________________
Naples Art in the Park on February 6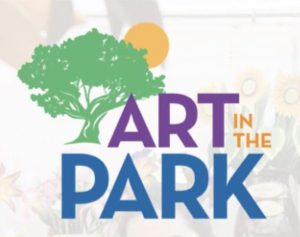 Down the road on Saturday, February 6 is Naples Art in the Park. This one-day fair showcases paintings in oil and acrylics, watercolors, mixed media, photography, sculpture, ceramics, glass art, jewelry and wood-working created by members in good standing of the Naples Art Association. For art lovers, it's a casual, fun-filled venue for meeting local artists and becoming acquainted with their work. On the flip side,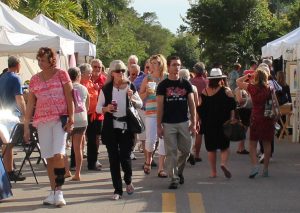 Art in the Park not only gives participating artists the opportunity to show and sell their work, it affords them a terrific platform in which to build rapport with collectors while fostering their knowledge, understanding and appreciation of the arts and their own extensive portfolios. One of the special features of this outdoor art fair is its art demonstration booths, where Naples Art members introduce the art community to process, technique and methodology.
____________________________________________
Naples Artcrafters Fine Art & Craft Show is February 13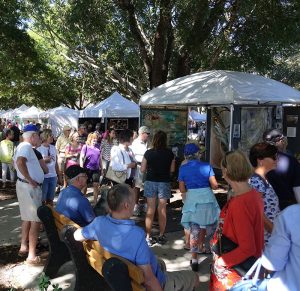 Saturday, February 13 is the date for the Naples Artcrafters Fine Art & Craft Show. Naples Artcrafters is committed to promoting excellence in arts and crafts and to supporting established artists, craftspersons and students by providing a venue for the display and sale of their work in a beautiful setting. At this show more than 90 artists will display a wide array of artistic genres, styles and media, including paintings in oils, acrylics, watercolors, drawings in pen and ink and pencil, pastels, scissors art, multi-media and collage, photography,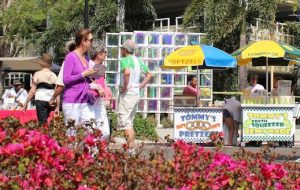 ceramics and pottery, jewelry, metalsmithing, metal clays, lapidary, beading, sculptures, stained glass and fused glass, wood turning and carving, and basket weaving. The show takes place in Cambier Park along 8th Street South, within view of the Band Shell and Cambier's Quilt, the first public art project at a municipal building under the City of Naples' public art ordinance.
________________________________________________________________
36th Annual Sanibel-Captiva Rotary Club Arts and Crafts Fair is February 13 & 14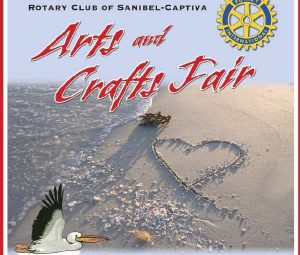 The 36th Annual Sanibel-Captiva Rotary Club Arts and Crafts Fair takes place on Saturday and Sunday, February 13 & 14. This President's Day weekend classic is held on the lawn of The Sanibel Community House located at 2173 Periwinkle Drive, Sanibel's main street. The Sanibel Community House has been an island fixture since 1927 and touts itself as The Gathering Place on Sanibel Island. Many festival goers are already on the island, enjoying a break from the snow and ice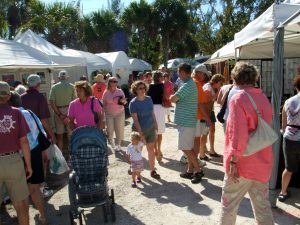 covering the northern states this time of year. Others visit the island specifically to take in one or both days of the fair. Either way, this Rotary-sponsored classic arts and crafts fair attracts over 10,000 visitors and more than 100 artists and artisans from around the country. The show runs from 10:00 a.m. to 5:00 p.m. on Saturday and 9:00 a.m. to 4:00 p.m. on Sunday.
_________________________________________________
Bonita Springs Fine Arts at the Promenade is February 13 & 14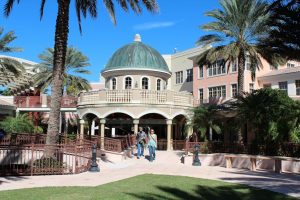 Boulderbrook Productions' Bonita Springs Fine Arts at The Promenade takes place February 13 & 14. This is a small, boutique art fair that Boulderbrooks' caps out at 35 artists in order to give patrons an unparalleled opportunity to meet, question and engage the artists about their inspiration and process. The event takes place from noon until 7:00 p.m. on Saturday and from 10:00 a.m. to 6:00 p.m. on Sunday.
______________________________________________
February 13 is "Super Saturday" in the Naples Art District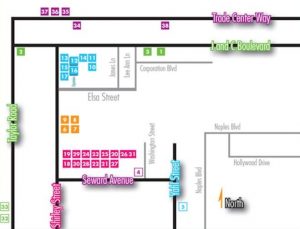 Also taking place on February 13 is "Super Saturday" Naples Art District Studio and Gallery Tours. This event features more than 50 artists, who will be showcasing their recent works of art and demonstrating their medium. The Naples Art District is located north of Pine Ridge Road and west of Airport Road. Participating galleries and studios are open from 1:00 to 5:00 p.m. Just look for the magenta and white flags. Go to www.NaplesArtDistrict.com for directions.
____________________________________________________________
Remaining 2020-2021 season covered in Art Festival Calendar on ARTSWFL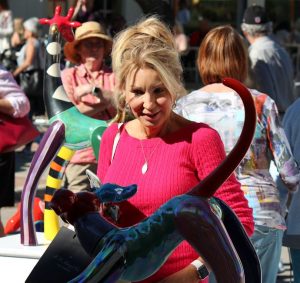 Given COVID-19, no one really knows what to expect from Southwest Florida's 2020-2021 art fair and festival season. At present, Florida has re-opened all venues, most at full capacity, and organizers are proceeding on the premise that they will be able to produce their outdoor art fairs and festivals as they have in the past. So subject to that caveat, here are the outdoor art fairs and festivals you will see throughout Southwest Florida through April 30, 2021.
_________________________
6      PUBLIC ART
Public Art Committee seeks artist for aesthetic centerpiece for new park at The Forum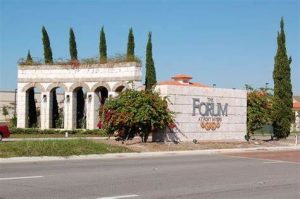 here's a new park being constructed out at The Forum, and the City's Public Art Committee is seeking an artist to create a $50,000 artwork to serve as the park's aesthetic centerpiece.
The Forum is a 706-acre master-planned, mixed-use development located between Colonial Boulevard and SR. 82 east of I-75. It contains retail, residential, and office sites.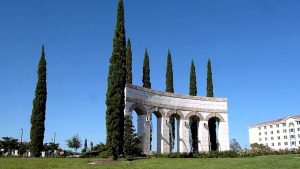 Originally developed by a group spearheaded by former NBA star and renowned coach Pat Riley, The Forum takes its name from the arena that is home to the world champion Los Angeles Lakers basketball team. Riley won an NBA title as a player for the Lakers in 1972 and coached the team to championships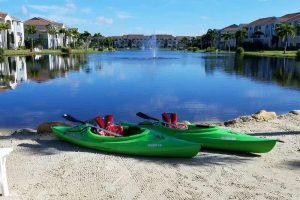 in 1982, 1985, 1987 and 1988.
Prior to its development, three generations of the Zipperer family raised gladiolus on the property. John O. Zipperer and his family were part of a group on entrepreneurs who established an industry based in Iona beginning in 1935 that millions of glads for more than five decades to every state in the Union east of the 

Rocky Mountains.