Actors, artists, directors, filmmakers and events in the news December 1-7, 2021
Grouped under headings that include art openings, film, outdoor art fairs and festivals and theater are advances, announcements and articles about the actors, artists, filmmakers and events making news in Southwest Florida this week:
1      ACTORS
Sue Schaffel stars in 'Complete History of America Abridged' for Lab Theater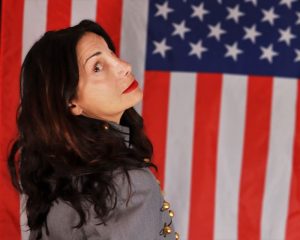 We were so worried …. Last we saw Sue, she was sprawled out on the Lab Theater stage at the end of White Rabbit Red Rabbit and no one knew whether she'd drank poison or not. But either she's okay or has risen from the dead! Because she is starring along with Anne Reed and Kaci Davis in The Complete Story of America (Abridged) for Lab Theater, opening with half price previews on December 1 & 2. Whew! Go here to see Sue's stage and film credits.
____________________________________________________________
Anne Reed stars in 'Complete History of America Abridged' for Lab Theater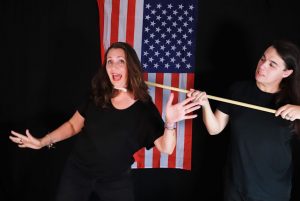 Perhaps a bit waterlogged, but no worse for wear, Anne Reed has survived Men on Boats to star in another hysterical historical, The Complete History of America Abridged for Lab Theater. It opens with two half-price previews on December 1 & 2. Go here to see what else Anne's been in and up to.
________________________________________________________
Lauren Drexler is anxious, uptight empty-nester Sharon in 'Roommate'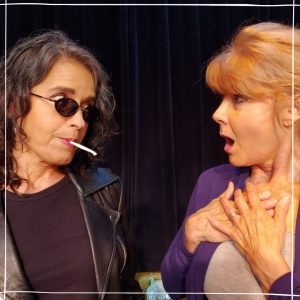 Lauren Drexler plays anxious, tightly-wound empty nester Sharon in Theatre Conspiracy's production of The Roommate. Trepidation turns into full-blown alarm when she discovers that her new roommate, Robyn, is a pot-smoking vegetarian lesbian from the Bronx, who arrives with a box full of clay voodoo dolls. Who better to play such a meaty role than the woman known for stellar performances as Mrs. Chumley in Harvey, melancholy teacher Heather Clark in Johnna Adams' Gidion's Knot and terminally-ill Dr. Katherine Brandt in Moises Kaufman's 33 Variations? Go here for Lauren's full theatrical profile.
______________________________________________________
Sharon Isern plays 'Roommate' with a secret for Theatre Conspiracy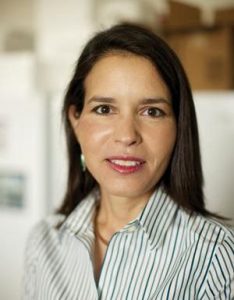 Sharon Isern will appear in the role of Robyn in The Roommate for Theatre Conspiracy at the Alliance for the Arts. Her recent stage credits include Dagmara in The Chechens for Theatre Conspiracy, bride-to-be Courtney in One Slight Hitch for The Studio Players, Judith Baxter Short in The Bare Truth and Wendy in On the Farce Day of Christmas for The Marco Players, a server in Saved by the Bell and the woman in Where is Man? (both shows being part of The Studio Players' 3 Plays), and Rocker in Rockaby (one of four plays run concurrently in Ghostbird Theatre Company's Langford-Kingston Home production of Samuel Beckett's October House). But there's more. Go here to see Sharon's full theatrical profile.
_________________________________________________________________
Robert Armstrong plays neurotic waiter Stephen for Studio Players in 'Slow Food'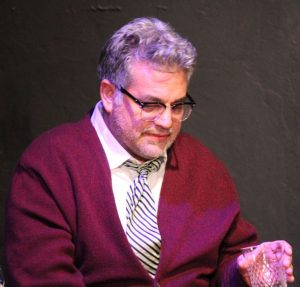 Robert Armstrong stars in January, 2022 as Stephen, an absurdly neurotic waiter in Wendy MacLeod's newest comedy, Slow Food. Prior stage credits include George in the Tim Sniffen parody Death of a Streetcar Named Virginia Woolf, Mary Sunshine in Chicago, Algernon in The Importance of Being Earnest, Max in Lend Me a Tenor, Leo (and Maxine) in Leading Ladies and Freddy in Noises Off.
________________________________________________________
Betsy Greenblatt in hangry in Studio Players' production of 'Slow Food'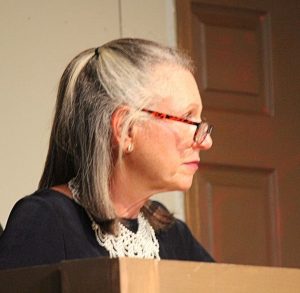 Betsy Greenblatt made her Southwest Florida premiere as Judge Murdoch in Nuts for The Studio Players. She appears next in the role of Irene in The Studio Players upcoming performance of Slow Food. Betsy is a New Jersey community theater transplant. Prior to moving to Southwest Florida at the end of 2019, Betsy performed in community theatre in New Jersey for almost 40 years, where some of her favorite roles included Mama in A Shayna Maidel, Charlotte Hay inMoon Over Buffalo, Florence inFemale Odd Couple, and Miss Prism inThe Importance of Being Earnest.
_______________________________________________________________
Greg Wojciechowski goes from monster to Potter in 'Wonderful Life' radio play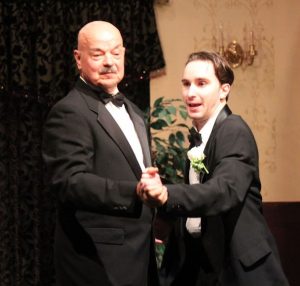 Greg Wojciechowski is a retired lawyer from Chicago who moved to Fort Myers in 2011. That's when he also exchanged the courtroom for the stage. He has been in numerous productions in various venues in Southwest Florida. He is playing Mr. Potter for Cultural Park Theater in It's a Wonderful Life: A Live Radio Play.
Read here about the other characters Greg has played.
________________________________________________________________
Howard Nutt plays Joseph (and others) in 'It's a Wonderful Life Live Radio Play'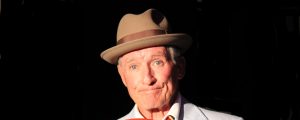 Howard Nutt is a Queens, N.Y. native. Howard decided to try acting only a few years ago after moving to Southwest Florida. He is playing Joseph and others in Cultural Park Theater's production of It's a Wonderful Life: A Live Radio Play.
___________________________________________________________________
Kat Ebaugh part of ensemble cast of 'Gentleman's Guide to Love and Murder' at TNP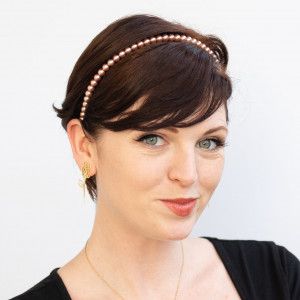 Kat Ebaugh is part of the ensemble cast of The Naples Players' production of A Gentleman's Guide to Love and Murder, which opens with a red carpet gala at 6:30 p.m. on November 23 in Blackburn Hall. In addition to performing with Stage 2 Improv troupe, she has appeared in numerous stage productions at The Naples Players, including TNP's virtual production of Comedy Night on August 22, 2020 as well as Kay O'Connell's outdoor horror Projekt Grotesquerie. You may have also seen Kat as The Little Mermaid in Lab Theater's filmed production of Dennis Giacino's Off-Broadway smash Disenchanted: A New Musical Comedy [Stay-At-Home Version] and a woman trapped between parallel universes in Laura Lorusso's short film Multiverse Anomaly for the 2021 Lab Theater 24-Hour Screenwriting Project. Go here for Kat's full profile.
_____________________________________________________________________
F. Scott Davis part of ensemble cast of 'Gentleman's Guide to Love and Murder' for TNP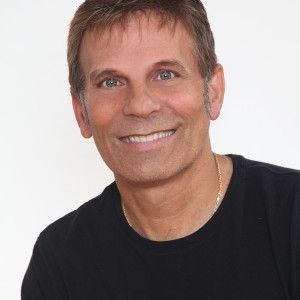 F. Scott Davis is part of the ensemble cast of A Gentleman's Guide to Love and Murder, which performs at The Naples Players in November. Davis a local actor who was active in theater in Michigan before locating to Southwest Florida. His area stage credits include Ed in The Studio Players' production of Torch Song, Vicomte de Nanjac/Phipps in An Ideal Husband for The Naples Players, Girolamo Savonarola in Botticelli in the Fire, Michael in the Florida premiere of How to Transcend a Happy Marriage (directed by Steven Ditmyer), and the roles of Dennis Gordon, Jerry and Rich in the Florida premiere of Topher Payne's comedic farce Let Nothing You Dismay for Lab Theater. For more on Scott, please go here.
___________________________________________________
Gerrie Benzing playing Jinx in TNP's 'Savannah Sipping Society'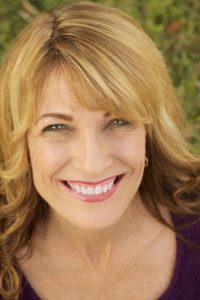 Gerrie Benzing is Jinx in The Naples Players' January/February production of The Savannah Sipping Society. The manager of a beauty supply company, Jinx volunteers to play life coach for newfound friends Dot Haigler, Marlafaye Mosley and Randa Covington. Determined to help each woman break out of her rut, regain her swagger and reclaim her life, she hatches a series of challenges that have the girls participating in a Medieval Fair, finding dates for Valentine's Day and doing other activities that are way out of their comfort zone … and sampling a mixture of adult beverages from good old fashioned Kentucky bourbon to fine wines.
Gerrie was last seen on the TNP stage as Ruth in Calendar Girls. She has extensive stage and film credits, which you can access here.
_______________________________
2   DIRECTORS
Heather McLemore Johnson directs 'Complete History of America Abridged' for Lab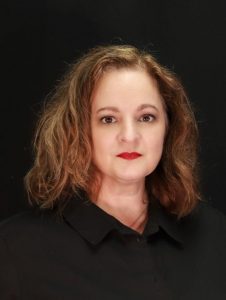 Heather McLemore Johnson is a recent theatrical transplant from Starkville, Mississippi. Although she is best known as a local stage actor, Heather has been working assiduously to expand her theatrical repertoire to include stage management and directing as well. Johnson makes her official directorial debut with The Complete History of America Abridged after directing Candice Sanzari's Critics' Choice winner Thanksgiving is for Nutters in Lab Theater's 24-Hour Playwriting Project in 2018.
Go here to access Heather's full theatrical profile.
____________________________________________
Kevin Hendricks directs 'Slow Food' for Studio Players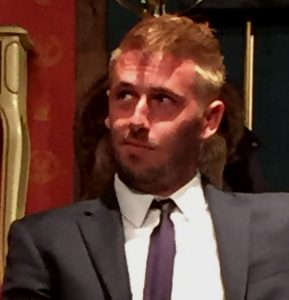 Kevin Hendricks makes his directorial debut with Wendy MacLeod's Slow Food. His stage credits include Cat on a Hot Tin Roof, You Can't Take It With You, Things Being What They Are, Clever Little Lies, A Streetcar Named Desire (he played Stanley Kowalski), Burn This and Who's Afraid of Virginia Woolf. He also played Dasher for Lab Theater in their filmed production of The Eight: The Reindeer Monologues. When he's not acting or directing, Kevin produces Studio Players shows, builds sets and sits on The Studio Players' board.
_______________________________
3    THEATER
Drexler and Isern are 'Roommates' with lots of secrets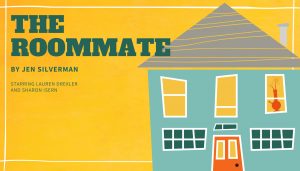 Jen Silverman's poignant, hilarious one-act play The Roommate opens in the Foulds Theatre at the Alliance for the Arts on December 9. Starring Lauren Drexler and Sharon Isern, The Roommate is a powerful story about life transitions, personal transformation, love, friendship and identity.
The rest of this advance is here.
Go here for play dates and times.
______________________________________________________________________
'Colored Museum' being staged as traveling exhibition thru Alliance gallery and campus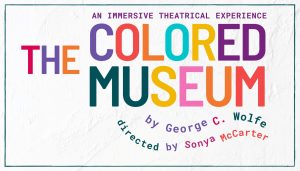 Sonya McCarter and the Alliance for the Arts produced Emmy-winning George C. Wolfe's The Colored Museum at the end of their inaugural 9-week CHANGE (Communities Harnessing the Arts to Nurture and Grow Equity) course that challenged eleven adults from minority communities to explore the fundamentals of acting,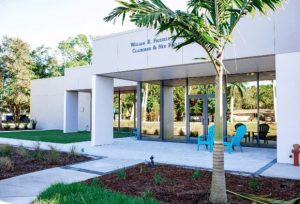 character development and scene work. In January, the Alliance brings back the vignette-based play that has electrified, discomforted and delighted audiences of all colors since 1986, undermining black stereotypes, old and new, and redefining our ideas of what it means to be black in contemporary America.
You can read the full advance here.
Go here for play dates, times and ticket information.
____________________________________________________________
'Holly Jolly Christmas' on Broadway Palm main stage through December 25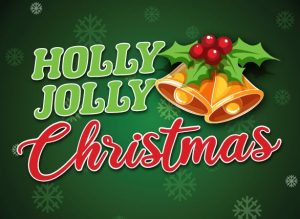 Holly Jolly Christmas is on the main stage at Broadway Palm Dinner Theatre through Christmas Day. The show features Broadway-style dancing, stunning costumes and traditional holiday favorites such as Rockin' Around The Christmas Tree, Jingle Bells, Silent Night, Rudolph the Red-Nosed Reindeer and, of course, Holly Jolly Christmas.
During the show's run,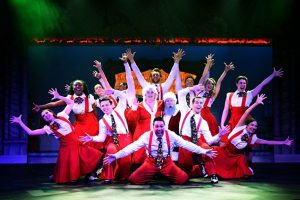 Broadway Palm is collecting new and gently-used books for BelieveNBooks. This Southwest Florida organization was founded by a local 8th grader whose mission is to provide underprivileged children throughout Southwest Florida with books to expand their horizons and enhance their understanding of the world. You can find more information at
BelieveNBooks.org.
Choose from matinee, twilight and evening performances. Performances are Tuesday through Sunday evenings with selected matinees (there are two on Christmas). Tickets are $50 to $75 with children and group prices available. Tickets are now on sale and can be reserved by calling (239) 278-4422, visiting BroadwayPalm.com or in person at 1380 Colonial Boulevard in Fort Myers.
__________________________________________________________
'No Claus for Alarm' in the Off Broadway Palm through Christmas Day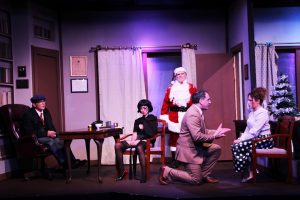 The Off Broadway Palm Theatre is celebrating the holiday season with the British farce No Claus for Alarm playing now through December 25, 2021. Written by Southwest Florida resident and Broadway Palm favorite Victor Legarreta, the production is making its premier in The Off Broadway Palm.
Fitz-Lloyd Crowley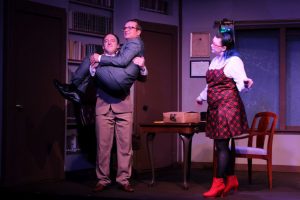 and Abraham Bacrumby of the law office Abe Bacrumby and Fitz are in a bit of a pickle when Abe unknowingly brings in the head of the Russian Mafia as a client. It's Christmas and they must try to keep two girlfriends, a bossy barrister, and a clueless receptionist from finding out about each other or there will be more than chestnuts roasting on an open fire.
The cast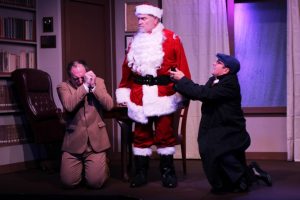 features all Broadway Palm alumni including Rachael Endrizzi as Beatrix, Caitlin Moss as Amanda, Megan Orlowski as Ms. Thalia, Ken Quiricone as Abraham Bacrumby, Christopher Russell as Fitz-Lloyd Crowley, Rob Summers as Nicoli, and Michael Weaver. Directing No Claus For Alarm is Victor Legarreta.
The Off Broadway Palm is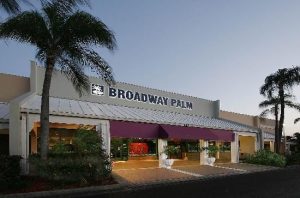 an intimate theatre, located in the main lobby of Broadway Palm. Performances are Tuesday through Sunday evenings with selected matinees. Ticket prices range from $45 to $65 with discounts available for groups of 20 or more. Tickets are now on sale and can be reserved by calling (239) 278-4422, visiting BroadwayPalm.com or in person at 1380 Colonial Boulevard in Fort Myers.
_____________________________________________________
Cultural Park play recreates classic movie as 1940s radio broadcast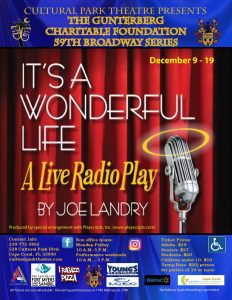 It's a Wonderful Life: A Live Radio Play comes to Cultural Park Theater December 9-19. The play recreates the classic holiday movie as a 1940s radio broadcast.
Starring James Stewart, Donna Reed and Lional Barrymore, It's a Wonderful Life is #20 on the American Film Institute's Top 100 Greatest American Films of All Times and #1 on 100 Years … 100 Cheers, with George Bailey listed as #9 on AFI's 100 Heroes list and James Stewart #3 on AFI's list of the greatest stars in cinematic history.
And go here for cast, play dates, times and ticket information.
________________________________________________________________________
Fort Myers Theatre's 'Christmas Carol' breathes fantastic new life into Dickens' classic tale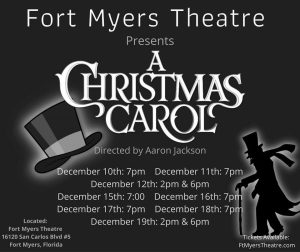 Next up at Fort Myers Theatre is the Broadway version of A Christmas Carol, in which Broadway heavy hitters Alan Menken (Disney's Beauty and the Beast, Disney's The Little Mermaid, Little Shop of Horrors) and Lynn Ahrens (Ragtime, Seussical, Once on This Island) breathe fantastic new life into Charles Dickens' classic tale of Ebenezer Scrooge, a prosperous curmudgeon who believes that personal wealth is far more valuable than the happiness and comfort of others.
The rest of this advance is here.
Go here for play dates, times and ticket info.
________________________________________________________________
Lab's 'Complete History of America' filled with zany slapstick and juvenile antics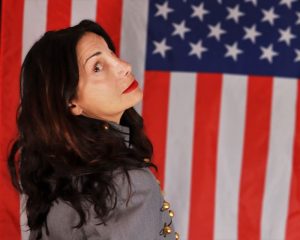 The southwest Florida premiere of the comedy The Complete History of America (Abridged) by Adam Long, Reed Martin, and Austin Tichenor opens at The Laboratory Theater of Florida on December 3 (with half-price previews on the 1st and 2nd) and runs until December 19. This fast-paced comedy is American History on speed, offering a 90-minute roller coaster ride to remind us that it's not the length of your history that matters – it's what you've done with it! The rest of this advance can be found here.
____________________________________________________________________
Players Circle's 'Curious Incident's long-awaited opening slated for February 16, 2022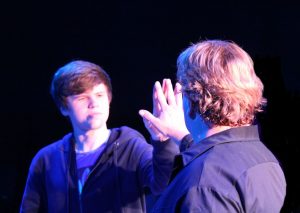 The Curious Incident of the Dog in the Night-Time was set to open on March 20, 2020 (with discounted previews on March 17-19). But after months of rehearsals and untold hours spent logging the hundreds of complex lighting cues required for the production, Players Circle was forced to shutter its doors and illuminate its ghost light on an empty stage by the COVID-19 pandemic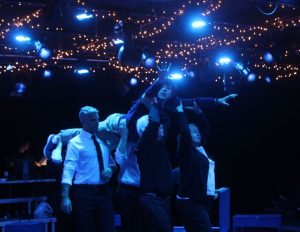 after a single preview performance. As Players Circle founder and Artistic Director Bob Cacioppo has proven on numerous occasions and under myriad circumstances, he's resilient and determined when targeted by the slings and arrows of outrageous fortune. And so it is that Players Circle will finally bring The Curious Incident of the Dog in the Night-Time to the stage February 16-27, 2022.
The rest of this advance is here.
Go here for play dates, times and ticket information.
___________________________________________________________________
'Gentleman's Guide to Love and Murder' denoted by catchy music, hilarious comedy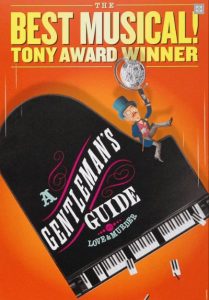 A Gentleman's Guide to Love and Murder plays in Blackburn Hall at The Naples Players now through December 19. Nominated for ten Tony Awards, this comedic romp is filled with unforgettable music and non-stop laughs. The show follows Monty Navarro (Luke Jaconis) who finds out he is ninth in line to inherit an earldom and a large family fortune.  He decides he must eliminate the other eight heirs standing in his way. But the plot thickens as Monty tries to win the heart of Sibella Hallward (JamieLynn Bucci) until he finds himself drawn to Phoebe D'Ysquiths (Elizabeth Feins).
The rest of this advance is here.
Go here for play dates, times and ticket information.
_________________________________________________
Female friendships focus of TNP's 'Savannah Sipping Society'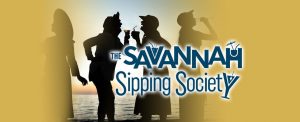 The Savannah Sipping Society opens January 12 at The Naples Players. It's a delightful, laugh-a-minute comedy featuring four unique Southern women in need of escaping their boring daily routines. At an unplanned happy hour, they resolve to turn their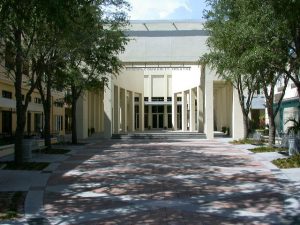 newfound sipping society into a weekly platform from which to break out of their ruts and renew the enthusiasm for life they've lost through the years. Their raucous humor and collective strength see them through a string of unexpected challenges. But over the ensuing six months, they discover lasting friendships and a renewed determination to live in the moment. In the best tradition of female friendship films like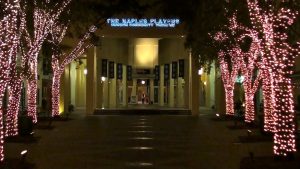 The Women (Joan Crawford, Rosalind Russell), A League of Their Own (Geena Davis, Lori Petty, Madonna), Steel Magnolias (Julia Roberts, Sally Field, Shirley MacLaine, Dolly Parton) and Sex and the City (Sarah Jessica Parker, Kim Cattrall, Kristin Davis, Cynthia Nixon), they also realize it's never too late to make new old friends.

Go here for the full advance.
Go here for play dates, times and ticket information.
_____________________________________________
'Slow Food' a comedy for anyone who's ever been hangry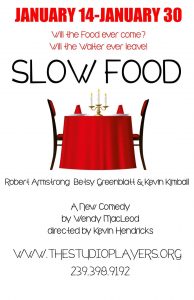 Slow Food comes to the Joan Jenks Auditorium at Golden Gate Community Center January 14-30. Wendy MacLeod's latest, Slow Food is a comedy for anyone who's ever been hangry.
Ever notice how when your tummy is rumbling, you're more likely to lash out at unsuspecting family, friends, co-workers and even innocent bystanders? This sudden, irrational rage is often referred to as "hanger" (a combo of hunger and anger). It's a thing. Just ask Peter and Irene.
Peter and Irene are out for a nice meal on their big anniversary in Palm Springs. But not only won't their highly neurotic waiter bring them their food, Stephen has them examining everything from their menu choices to their very future together! The rest of this advance is here.
Go here for play dates, times and ticket info.
__________________________________
4     ARTISTS
Back from Art Basel, Marcus Jansen prepares for 'Victims and Victors' London show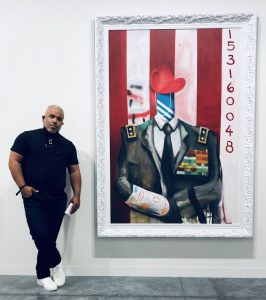 Local icon, Marcus Jansen, has just returned from Art Basel in Miami Beach, where he exhibited work in two separate booths and fairs this year. Since joining world-renowned Almine Rech Gallery in 2020, Jansen's work has since been included in ten international shows. All have sold out. Included in this number are three solo exhibitions – Almine Rech Paris, Power Structures at Art Paris and Futute Fair with Richard Beavers Gallery in Brooklyn, New York – as well as Jansen's retrospective, Two Decades of Relevance, at the Baker Museum of Art in Naples, Florida. Jansen's next show, titled Victims and Victors, is January 13-February 19, 2022 in London at Almine Rech's UK location.
_____________________________________________
Pop artist David Acevedo enjoys success as restauranteer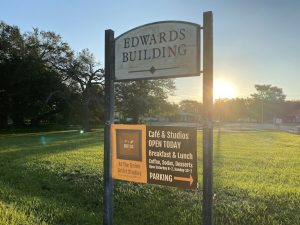 Since it opened in May, Arts & Eats Café has enjoyed tremendous success as a weekend-only restaurant. Located at the Union Artist Studios on the Alliance for the Arts campus, award -winning visual artist and entrepreneur David Acevedo and partner Jamie Burnette have been the guiding forces behind the venue. Counting on new staff and supported by growing demand, the café is now open 10:00 a.m. to noon Tuesday through Friday and 10:00 a.m. to 2:00 p.m.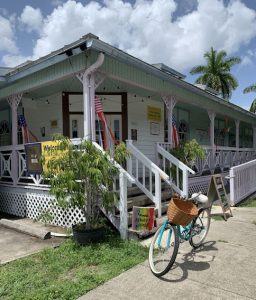 on Saturday during the month of December.
"We are slowly growing and getting better every day," says Acevedo, who created and founded the Union Artist Studios in 2012 as an effort to have an organized studio space for local artists.
"We are trying to provide a great breakfast, brunch or lunch alternative for everyone that loves to be surrounded by creativity in action," adds David, who also owns and administers DAAS CO-OP Art Gallery & Gifts in the Butterfly Estates campus.
"There is no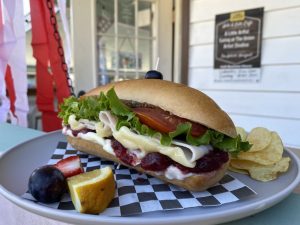 other place like this in southwest Florida, or anywhere else that I know of," David touts.
"Our goal is to leave a great impression and see customers return for more," chimes in co-0wner Jaime Burnette.
In a nutshell, Arts & Eats Café is a coffee shop located inside the only organized artist studios in Fort Myers. Guests have the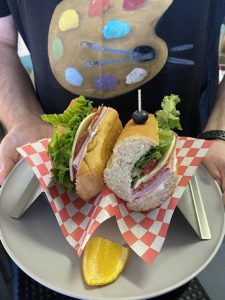 exciting opportunity to see visual artists in action, at their studios, while enjoying delicious locally roasted coffee, sandwiches and desserts. At the same time, patrons can also shop the items and artworks produced by the "Union" artists.
Arts & Eats Café offers a great alternative for workers and residents in the area surrounding the McGregor Blvd and Colonial Blvd intersection in Fort Myers. There is inside and outside seating and online ordering options. Eventually, the venue will announce evening hours and events using their social media platforms in Facebook and Instagram @artsandeatscafe.
The artists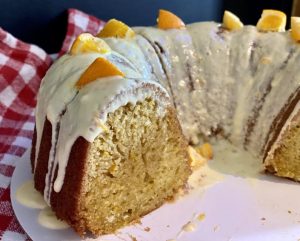 and staff of Arts & Eats Café hope that all Southwest Florida foodies and art lovers, continue supporting this unique venue. The café is located at 10051 McGregor Blvd, STE 101 in the Alliance for the Arts campus in Fort Myers. More information is available at facebook.com/artsandeatscafe.
_______________________________________________
5     ART SHOWS, EXHIBITIONS & ARTS ORGANIZATIONS
Wegman & Massing 'Two Clever by Half' at Rauschenberg Gallery through December 4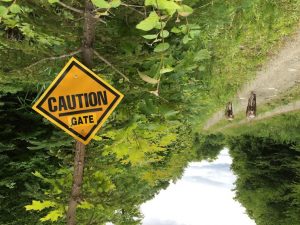 Florida Southwestern State College is exhibiting William WEGMAN & Jack MASSING: TWO CLEVER BY HALF – A Call & Response Project at the Bob Rauschenberg Gallery through December 4, 2021.  Described by the artists as "an experimental visual discussion in a studio setting within the Gallery," this site-specific exhibition will premiere newly-commissioned collaborative works in a frequently evolving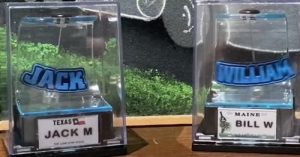 installation.
With the artists-in-residence often creating work in "full-view" during regular/public Gallery hours, this exhibition will provide an unprecedented opportunity to experience the "work-in-progress" of internationally-renowned (yet, first-time) collaborators, Jack Massing and William Wegman.
Go here for the rest of this summary.
_______________________________
6.  ART FESTIVALS
Deadline for Naples Downtown Art Show is December 10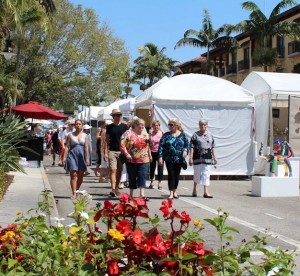 The deadline for artist applications for Naples Art Association's Naples Downtown Art Show is December 10, 2021. Now in its 34th year, the Naples Downtown Art Show is one of the last major art festivals of the winter season and a favorite festival for artists, art enthusiasts and collectors.
This festival was rated #34 by Sunshine Artist Magazine 2018.
If you would like to exhibit in this show, here's what you will need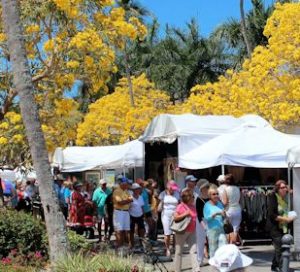 to know:
Dates: Saturday and Sunday, March 19 & 20, 2022
Festival Hours:  10:00 a.m. – 5:00 p.m.
Location: 5th Avenue South, Downtown Naples
Accept 250 artists max
Application fee: $35
Booth fee: $540 for 10×10
Cancellation refund policy: TBA
Set up specifics: 4 a.m., early morning set up only;
On street set up in quads: No electrical
Application deadline: December 10, 2021
Jury Process begins: December 17, 2021
Status Notification: December 29, 2021
Booth Fee Due: January 21, 2022
Artist Info Emailed: March 4, 2022
Wait List Acceptance: January 22, 2022
Full Refund Deadline:  February 4, 2022 (subject to $50 processing fee)
No Refund Deadline:  February 18, 2022
There are openings for 250 artists.
________________
7.   PUBLIC ART
Fort Myers launches ambitious art hub plan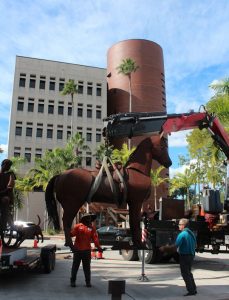 The City of Fort Myers took a major step over the weekend towards implementing its plan to create art hubs throughout the city. Toward this end, it relocated sculptures created by Columbian artist Edgardo Carmona to Billy Bowlegs and Roberto Clemente Parks in Ward 1, the Urban Community Farm in Ward 2, the S.T.A.R.S. Complex and IMAG History and Science Center in Ward 3 and the Collaboratory in Ward 4. The City's 9-member Public Art Committee had previously identified each of these sites as locations that already are or which are expected to become cultural, business or residential gathering spots.
The rest of this announcement can be found here.
______________________________________
Finalists chosen for MLK-VSSB gateway artwork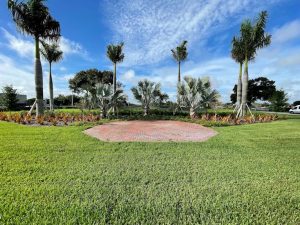 The City of Fort Myers Public Art Committee has announced that Michael Don Clapper, Douglas Kornfeld and Cecila Lueza are the finalists for the gateway artwork that is to be installed at the intersection of Martin Luther King, Jr. and Veronica S. Shoemaker Boulevards. Each will receive a $500 honorarium to design an iconic site-specific work that will incorporate the themes of Dreams, Hope and Civil Rights.
The rest of this story is here.
__________________________________
8.  FILM
TGIM returns to Davis Art Center on December 6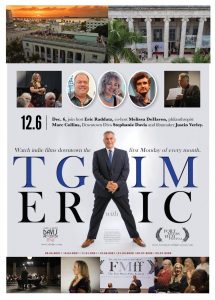 T.G.I.M. returns to the Davis Art Center on Monday, December 6. As in years past, T.G.I.M. gives area cineastes a look at how the Fort Myers Film Festival views submissions and a voice in the selection process.
"This is one of the highlights of our season," says Melissa Tschari DeHaven, producer and co-host of T.G.I.M. and the Fort Myers Film Festival. "It's so much fun! Everyone loves coming out on Monday nights. There's always something happening that you wouldn't expect on a weeknight."
Go here for the rest of this advance.
_______________________________________________
Meet December 2021 TGIM celebrity judge Stephanie Davis
Stephanie Davis will be one of the celebrity judges at December's TGIM screenings. Known by many as the Downtown Diva, Stephanie is social commentator and event photographer at Florida Weekly, where her column, "The Diva Diaries," can be found along with her society photos. (Both are also available online at www.floridaweekly.com.) She established, developed and perfected her Downtown Diva persona while at the Fort Myers News-Press, where she kept her finger on the pulse of the Fort Myers social scene since her column debuted in 2000. The rest of Stephanie's profile is here.
____________________________________________
Meet December 2021 TGIM celebrity judge Marc Collins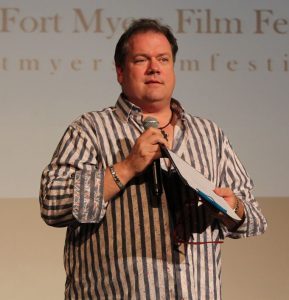 Thank God for Indie Monday comes to the Sidney & Berne Davis Art Center on December 6, and among the esteemed panel of celebrity judges that hosts Eric Raddatz and Melissa DeHaven have assembled for the occasion is Marc Collins. Originally from Athens, Alabama, Marc moved to Fort Myers in 1992 and went to work as lead interior designer in his family business, Carroll Properties, a hotel, restaurant and marina management company that has been involved in local business for over 40 years. Go here for the rest of Marc's profile.
_____________________________________________
Meet December 2021 TGIM celebrity judge Justin Verley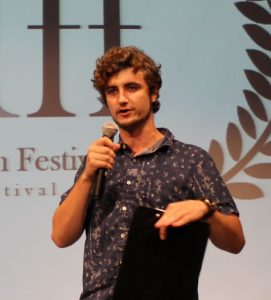 Justin Verley joins Diva Diaries' Stephanie Davis and philanthropist and community organizer Marc Collins on Monday night's TGIM celebrity judging panel.
Verely cut his filmmaking teeth right here at the Sidney & Berne Davis Art Center as a member of the Fort Myers Film Festival Advisory Board for four years and the Assistant Technical Director for three.
He also served as a celebrity judge at T.G.I.M. in August of 2016 and August of 2018.